(Article Cover Picture by: LolaHemp)
Since the legalization of using CBD or cannabidiol, a variety of cool CBD products have surfaced. As such, CBD is almost everywhere! Aside from medical use, there are plenty of ways that you may benefit from cannabidiol (read more). And they are presented creatively in different and creative ways!
You probably already have heard of some usual CBD products like pills and oils. You also probably have heard already that there are other cannabidiol products too! We will enumerate here some of the products that are too cool not to discuss. And hey, others out there may not have heard of this yet. Let us share with them the good news!
Oral/Inhalation CBD Products
This might be a little usual for a product that came from a family of marijuana because it's smoked as usually done. What makes it cool is that it comes in different flavors! Imagine vaping, getting flavors, and consuming CBD together at the same time! Cool, isn't it?
I find this one cute. For kids who require CBD (to be used as a pain reliever, or for cancer patients and alike), this is a great way to make them take it strategically. This looks more appropriate than making a child smoke a vape. Besides, children enjoy gummy bears-even some adults.
You might find it weird to have cannabidiol in your brushing routine, but this one's a brilliant idea. Like how the peppermint, spearmint, and tea-flavored toothpaste help you with your oral health, the same help will be given by the CBD. Just don't forget to check with your dentist!
A lot of products are available online, and you may check on them anytime. You must first do your research before ordering. Check on sites like https://cheefbotanicals.com/cbd-products/all-cbd-products/ that produces quality CBD in different forms. This will help you determine what you might want or need.
Those were just the start of the list of cool products that we will take a look at. Following are some more:
Skin-Related and Beauty CBD Products
Cannabidiol is also known to help out with your everyday stresses. If you had a long day, just drop this in your warm bath (best used with oil to penetrate your skin and be more rejuvenated), relax, and be pampered. Also, enjoy the soothing aroma, and don't forget to turn on your music.
Aside from moisturizing your skin as normal lotion does, CBD lotion helps you relax.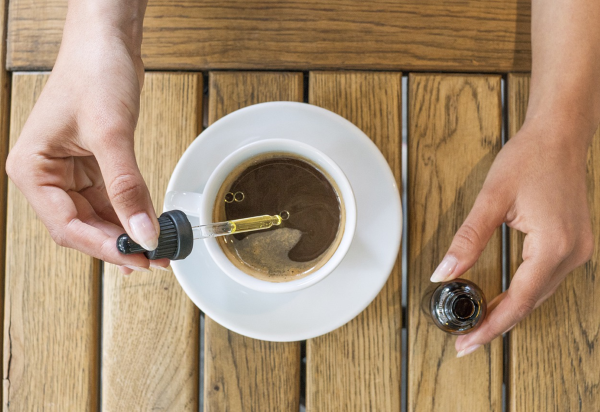 External Pain Relievers
You may rub it in your skin, drop it in your food and drinks, or even drop it directly to your tongue for faster absorption. This helps with any pain and also acts as a superfood since it's packed with nutrients.
This is a great help for muscle pains, joint pains, and other pains that you might just patch on.
Other Cool Products
This might sound so odd but, with these, your body gets to absorb CBD the fastest way. If you need a pain reliever and you need it as quickly as possible, try this one.
This is one fun way to enjoy your snacks or your coffee, or anywhere and anytime you want to use these handy antioxidants. It's sweet, and it's healthy!
Yes, you are reading it right. Even coffee has CBD! It will help your mind to be alert and be ready with any work that you need to do. It works together with caffeine to help you be alive, alert, and awake.
Though oddly, it seems, this exists. If you cannot swallow a pill, or if you don't feel like having oil in your mouth, enjoy your CBD with ice cream!
There are products too that are great for your pets, like oil for dogs and cats, calming chews and peanut butter for dogs and many more.
So, we will end our CBD Products list here since the use of cannabidiol in a lot of products is becoming a trend now, and more unusual products are still being made. The list goes on and on. And its direction is just moving forward or going to them too. Nothing's going to stop this booming CBD era.