In an official announcement released today, tech giant Microsoft confirmed exactly what most of us were already expecting for a very long time. In its most recent blog post, Microsoft verified that the existence of its long-enduring browser Internet Explorer will soon be coming to a definitive end, for most Windows 10 versions, that is.
Still, it's important to note that the company made this announcement quite early on, sharing the news just slightly over a year in advance. According to Microsoft's statement, starting on June 15, 2022, its Internet Explorer browser will be retired and no longer supported on most versions of Windows 10.
The company made this decision after over 25 years of Internet Explorer's first release, which was originally launched in 1995. However, Microsoft's now-outdated browser is considered to be irrelevant in today's consumer market, holding only a very small and shy 3.8% share of the desktop browser space in comparison to Google's Chrome very large near-70% share.
While no definite announcement had been made up to this day, Microsoft's decision was already expected by most people, as just last year, the company had already given everyone a noticeable hint about the end of its Internet Explorer browser. That was exactly around the time when the company revealed that its Microsoft 365 Office Applications would no longer run on the browser as of August 2021. Not only that, but during November 2020, the company's Microsoft Teams Web App had also ended support for Internet Explorer 11.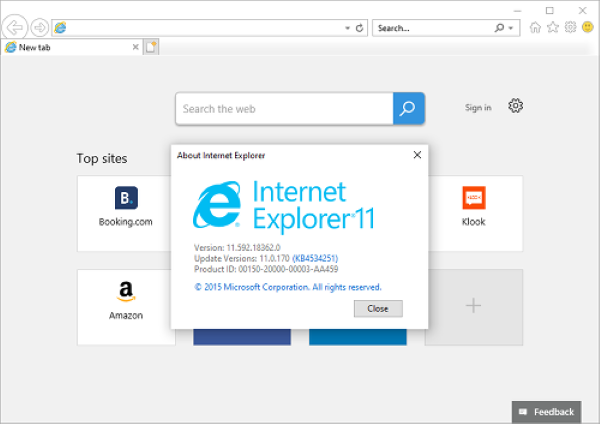 Nevertheless, users that still want to use Internet Explorer should know that it will still be possible to use the Internet Explorer(IE) mode found on Microsoft Edge.
That said, while most of the currently existing Windows 10 versions will no longer support IE11, Microsoft still mentioned that its browser will not be getting retired from all of them. To be a little more specific, this change will mainly affect devices running Windows 10 version 20H2 and later, and that goes for both SKUs and IoT units. So, just slightly over one year from now, most people will be seeing the official retirement of Microsoft's Internet Explorer (starting on June 15, 2022).
So, for those wondering about what platforms will still have access to IE11, know that the browser will still continue to be supported on all versions of the Windows 10 Server Semi-Annual Channel, Windows 10 IoT LTSC, Windows 10 Server LTSC, and Windows 10 Client LTSC. Additionally, Internet Explorer will also remain available to any users running either Windows 8.1 or Windows 7 versions (but that will only work with Extended Security Updates).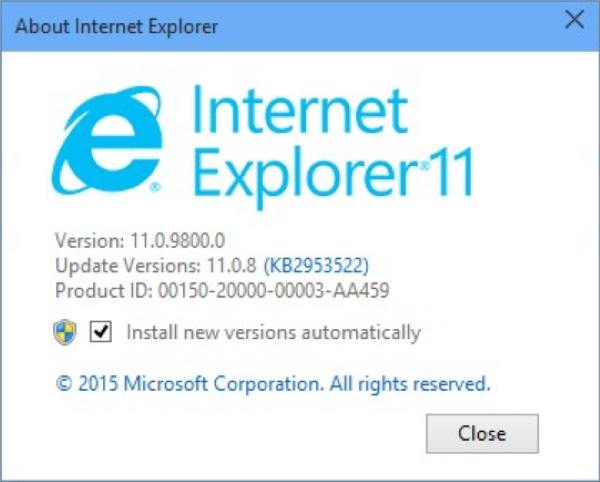 It's good to see that Microsoft still remains conscious of supporting legacy websites that were originally made with Internet Explorer in mind. As such, in order to keep those older sites accessible, Microsoft Edge will still continue to provide users with access to IE Mode, which effectively preserves the usage of IE while simultaneously moving on with newer technology provided by Edge.
In its recent announcement, Microsoft also promised users that IE Mode will continue being supported on Windows 10 Client, Server, and IoT releases all the way to the end of 2029, and that deadline might still be extended even further. On a final note, Microsoft also mentioned that as soon as IE is close to being retired from the previously mentioned versions of Windows 10, the company will have plans to make an announcement a year in advance.
Before making its official announcement to the retirement of its Internet Explorer browser, Microsoft had already terminated the legacy Edge App back in March, which was replaced by the new Chromium-based Microsoft Edge, and this is what will continue to serve as the replacement for IE for years to come.
Unlike its commonly mocked predecessor (IE), the new Edge isn't as bad as people often stated that Internet Explorer was, and it might even continue on gaining popularity as Microsoft's sole browser in the nearby future.
Now, the company's first upcoming step lies just ahead, close to the end of the Summer season. Starting from August 17, Microsoft 365 Apps will also stop supporting IE.
Also Read: How To Make Concentrates at Home Using a Rosin Press