Just recently, the developer team behind Google Maps has announced the expansion of its super-useful Live Traffic Delay feature, which basically allows users to see exactly how crowded their preferred method of public transportation (like a train or bus) will be at the time that's its scheduled to arrive to its next stop.
The expansion of this Live Traffic Delay feature for Google Maps was announced just a few days ago (on Wednesday, July 21st, 2021) directly via Google Maps' official blog page.
It's important to note that this massive update to Google Maps' Live Traffic Delay feature comes around 2-years after its original launch, which goes all the way back to June 2019, which is when the feature was originally rolled out in 200 cities.
Now, with the state of the pandemic varying across the globe, and also as a way to help users navigate and explore their own cities as safely as possible, the developer team behind Google Maps decided to do an innovative and life-changing update to that same public transportation tracking-feature by rolling it out to a total of 10,000 transit agencies in 100 different countries.
On that note, if the feature is already available in your own country, the data will appear as soon as you look up transit directions.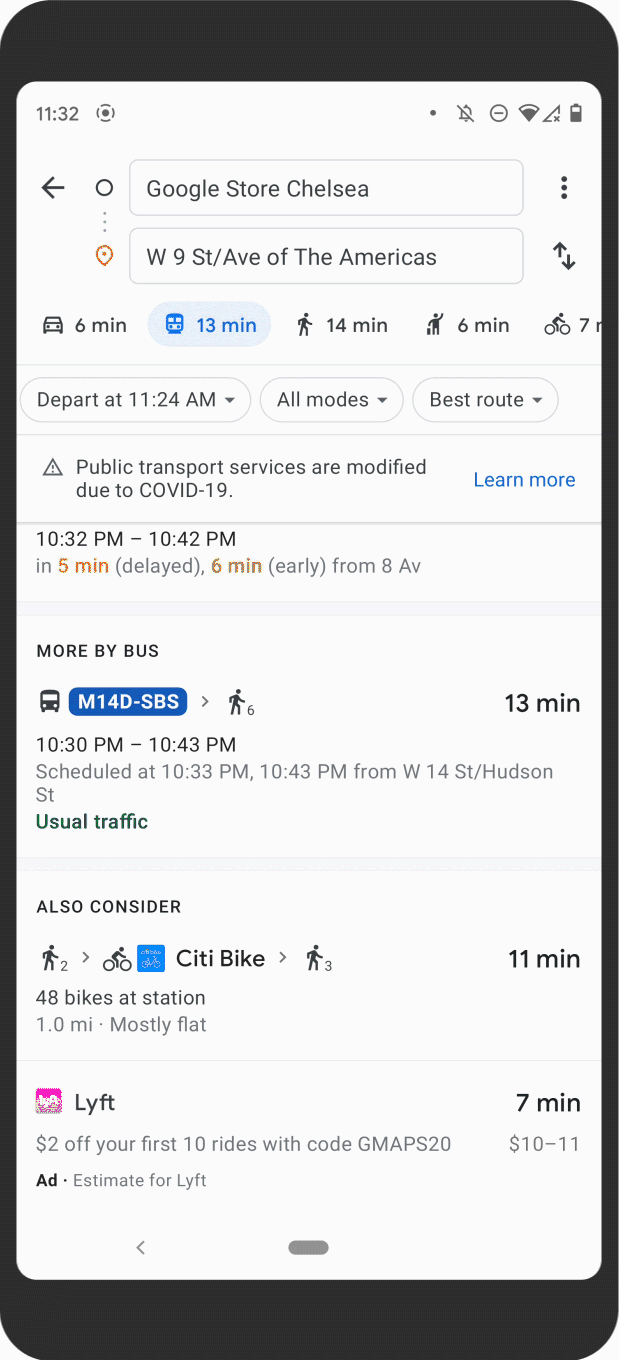 Obviously, it is never a pleasant experience to have the need to squeeze yourself in onto a packed train or bus, especially since the start of the COVID-19 worldwide pandemic, which is exactly when social distancing became the new norm as one of the main safety health measures declared by the many different health organizations around the globe.
Nevertheless, thanks to the decision made by Google Maps' development team of expanding its Live Traffic Delay feature to even more countries (and cities) as well as to more transit agencies, many more Google Maps users around the globe can now find out beforehand if their subway or bus line is particularly busy.
Not only that, but if a user isn't really in a rush, they can even decide to hold back and perhaps even run some other errands they have scheduled for that day, or ultimately, they can even choose to just go and relax somewhere, whether that's a city park, a coffee shop, a library, or anything in between, just to make up for the time that their method of transportation has been delayed.
This was confirmed by none other than Director of Product for Google Maps Eric Tholomé, who stated in that same official blog post where the feature's expansion was announced that "these predictions are made possible through our artificial intelligence technology, contributions from people using Google Maps, and historical location trends that predict future crowdedness levels for transit lines all over the world."
Tholomé also added that due to privacy reasons, Google Maps' Live Traffic Delay feature works based on anonymization technology and various privacy techniques, just to ensure that their users' data remains secure and private.
Not only that, but as a way to make all of this collected transit data even more useful for all Google Maps users, Tholomé also declared that his team is currently exploring the ability to see real-time crowd information "right down to the transit car level."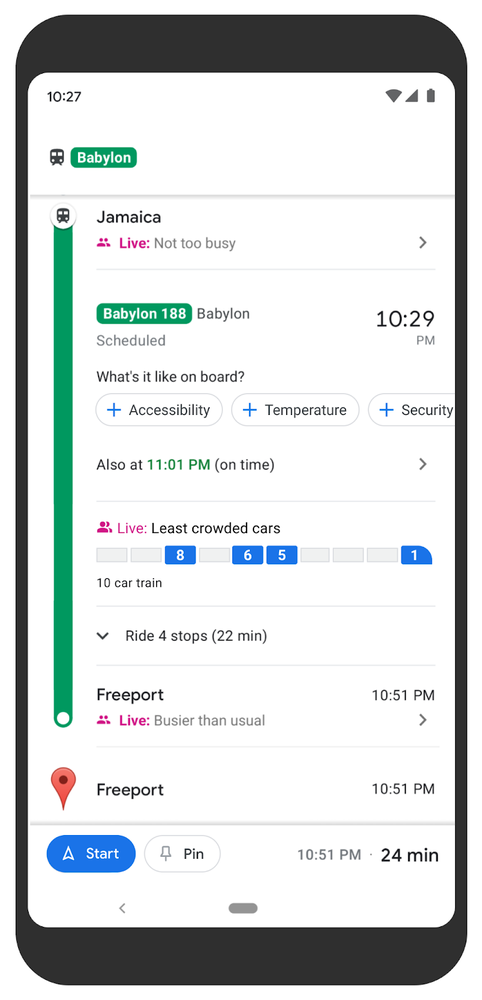 The tests for this particular In-App feature are currently taking place on the Long Island Rail Road in New York and on transit services in Sydney, Australia, for which in both cases special software is used to collect and interpret traffic data that's gathered from weight sensors that are built into cars' suspension systems.
In addition to all of that, Tholomé also announced other exciting new features, which include a new Timeline Insights tab (which initially will be available for Android only) that comes with a Location History enabled which basically shows a user their monthly trends about how they're spending their time out and about.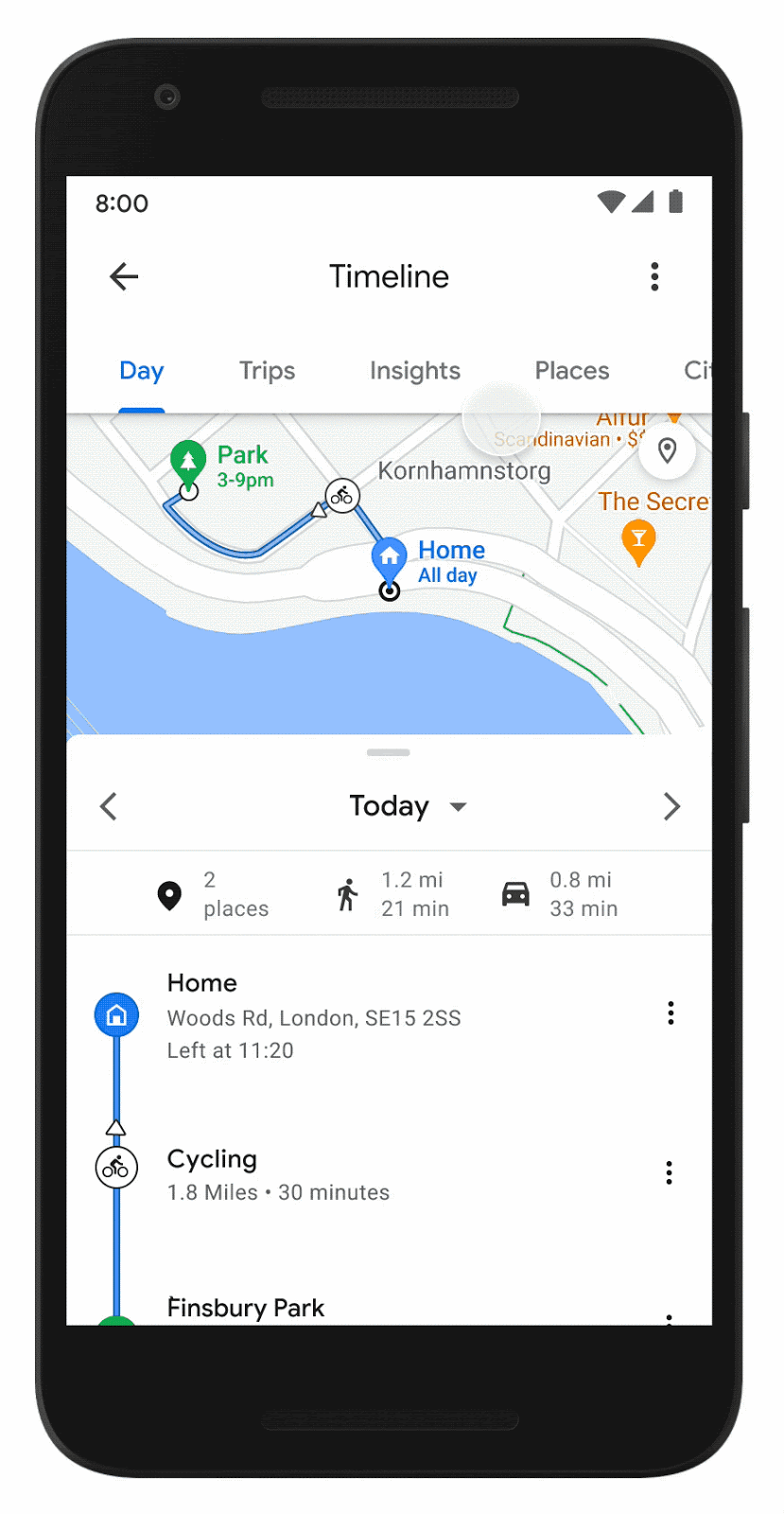 This Timeline Insights feature will be accessible via a new tab that will be integrated into your Timeline (users just have to tap on their profile photo, and then click on "Your Timeline" to access this feature), and then the surfaced data will show them things like the kinds of transport they've used, as well as both the exact distances covered and also the distance and time they've driven, flown, biked, or even walked.
Tholomé also mentioned that you'll also be able to "see how much time you're spending at different places – such as shops, airports, and restaurants – and instantly drill down to see all the places you visited".
Last but not least, there will also be a new Trips feature available through the Timeline tab that allows users to re-visit all data linked to past vacations, "like which hotels you stayed at during that epic trip to Tokyo or the restaurants you visited on your weekend getaway."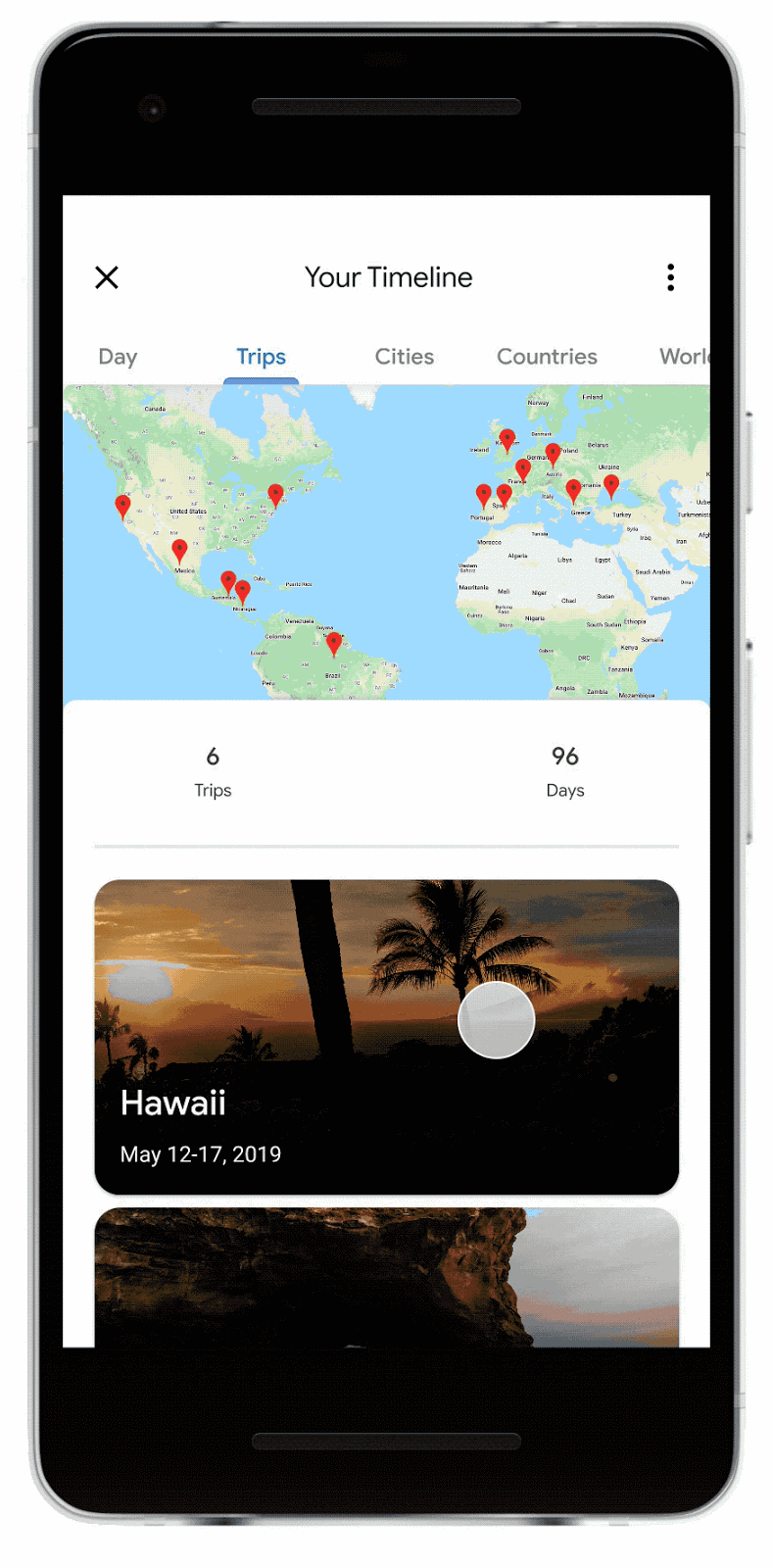 It's amazing to see all the amount of traffic, daily-commuting, and even traveling data that Google Maps can track, which, while it can be somewhat scary for less tech-savvy users, are still very useful functionalities, especially for times like these where we have to keep everything in check during this ever-lasting worldwide pandemic.