Just recently, during this past Monday (October 4th, 2021), Facebook saw all of its four different services – Facebook and Facebook Messenger, along with WhatsApp and Instagram – all going down and becoming temporarily unavailable for just slightly over six hours.

It all started with Facebook's main webpage going down, which, as several users originally reported, began displaying the same Error Messages at around 11:40 a.m. Eastern Time.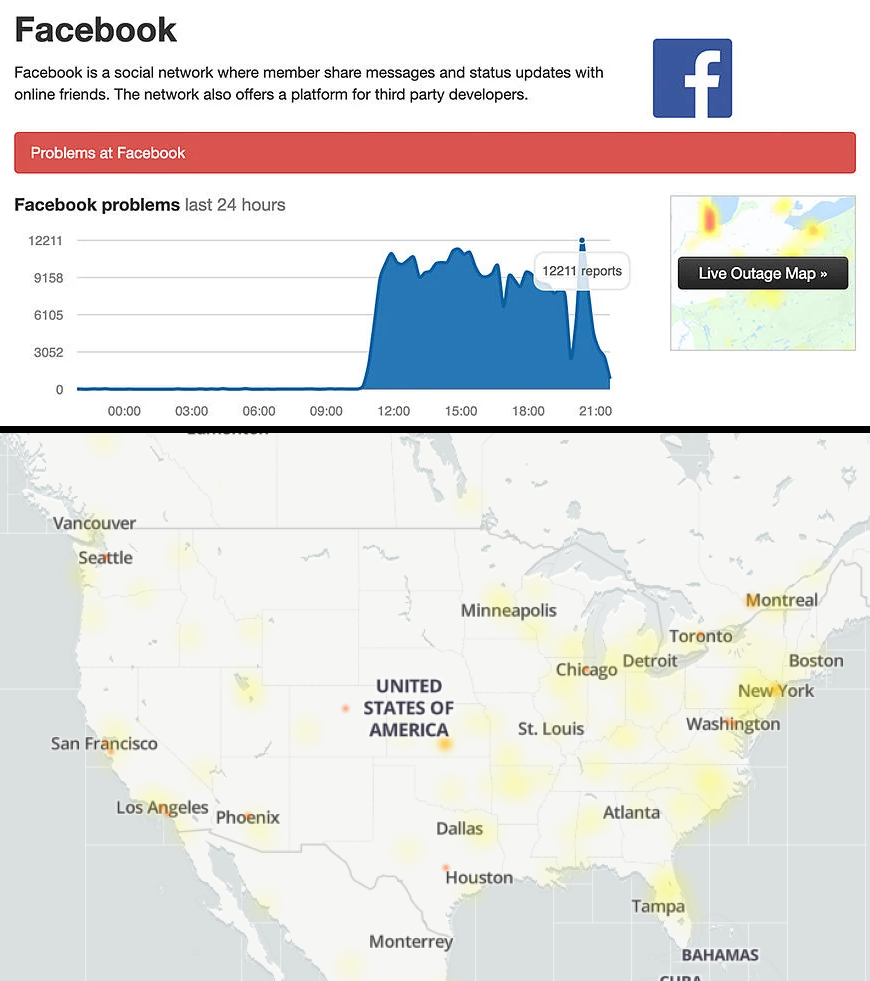 Then, in just a matter of minutes, Facebook's several different services were all completely unavailable.
During this temporary and unexpected outage, the company still decided to resort to Twitter to recognize the situation at hand, where they "apologized for any inconvenience".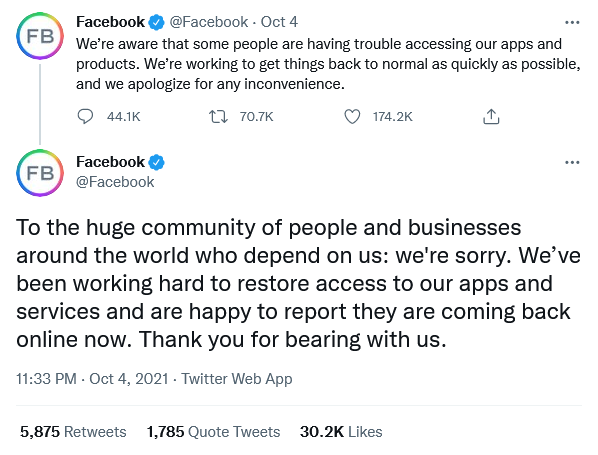 Not only that, but there were even problems within Facebook's own headquarters, as this unexpected outage also reportedly led to Facebook's employees to become unable to access their emails, Workplace and other tools. In fact, it was none other than The New York Times who reported that Facebook's employees had also become physically locked out of the company's offices, as their workers' badges suddenly stopped working.
Nevertheless, while it was originally unclear about exactly what caused this unexpected downtime – as the company's outgoing Chief Technology Officer, Michael Schroepfer had first only stated that it was due to "networking issues" that this downtime had occurred – it actually took until Monday evening for Facebook to actually offer its worldwide community a specific and solid reason for this whole inconvenience, by which time their services were all pretty much fully-restored and back online.
Finally, once everything was starting to settle down and Facebook's several different services were slowly starting to come back online, it was none other than Facebook's VP of Infrastructures Santosh Janardhan who posted an online update on Facebook's official Engineering Blog Page that explained more about this unexpected outage from this past Monday, October 4th.
In its official blog post, Facebook mentioned that it seemingly ruled out a hack or any other type of nefarious act, stating instead that the outage was caused by configuration changes to its routers which ultimately prevented its computer systems from communicating with each other.
On a side note, it's also worth to mention that in a somewhat ironical way, Facebook's very own CEO Mark Zuckerberg also looked to apologize for the company's services going down, which he did via Facebook's official website, when that was back online, that is.
Still, not everything is fixed yet, as some of Facebook's separate services aren't fully functional yet. For example, some users are still reporting problems when trying to post new content to Instagram. But, we're getting there… slowly, but surely.
THE AFTERMATH – Unforeseen & Regrettable Consequences
Now, it's important to note that more than 3.5 billion people around the world use Facebook and Facebook Messenger, as well as the company's two other renowned Social Media and Communication Apps, which, as we all know, respectively are Instagram, and WhatsApp.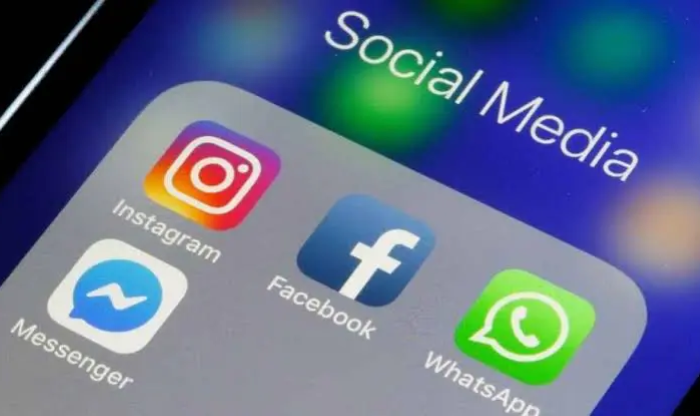 Needless it is to say that all of Facebook's different services not only are used by people all over the globe to communicate with their friends and/or other family members, but more importantly, they're also used by smaller companies that are looking to expand their businesses through advertising and outreach.
Additionally, many political candidates and their campaign promoters also rely on Facebook's services to distribute different political messages and political views.
With all that said, it's painfully obvious that taking out a vital communications platform that's used by billions of people around the globe – along with all of its many different services – just shows how dependent the world has become on a company that is under intense scrutiny.
Now, the worst part about all of this is that during this six-hours downtime, it is estimated that this unexpected outage quickly cleared close to $50 billion off the company's market value. On top of that, it is estimated that this "somewhat-brief" outage has also costed Facebook a severe loss of approximately $79 million in ad revenue.
All and all, a slow day in the online world, both for Facebook's users when it comes to their online activity, as well as for the company itself, more specifically when it comes to their business model.