Sick and tired of having multiple torches around the home and that are flat when you need them the most? Well, the F.100 changes this by bringing you a flashlight that can adapt to your needs.
The F.100 is a versatile and powerful flashlight built from the ground up for your next adventure – high-powered 1000 lumen CREE LED, fast charging enabled with power bank, magnetic lanyard, and an adaptable mounting system, the F.100 is the sort of torch you can take with you anywhere.
Hi-powered 1000 lumens
It's powerful with 1000 lumens of light at your fingertips, bright enough for any situation. With it's CREE LED it can light up the night sky when in the great outdoors or the home when the powers out.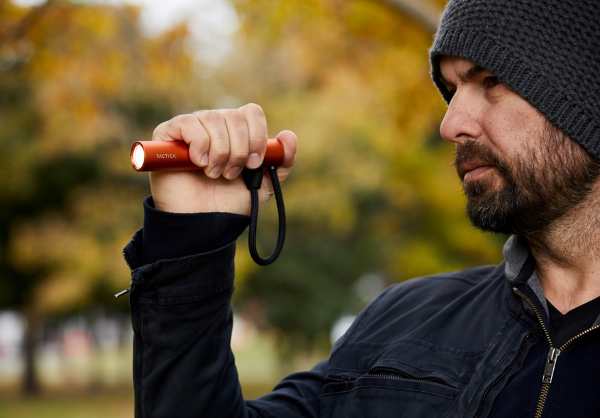 Never be without power
Never run out of power when you can charge your phone directly from the F.100. With a rechargeable 2600mAh battery included you can rest assured that you'll always have power close at hand. Acting just like a power bank, simply connect your cable directly to your phone and start charging.
Charges Fast – 50% in 30 minutes
The F.100 uses power delivery technology which allows it to charge fast. Get 50% in 30 minutes, perfect when you need to get going and forgot to charge it. No more waiting hours for charging.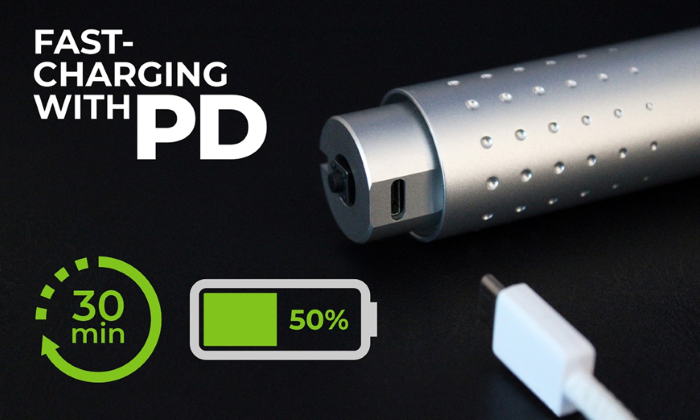 Versatile Mounting Options
The flexible magnetic mounting system brings innovation to how you can use your flashlight. The F.100 features a paracord with internal rare-earth magnets, for easy carrying, a torch mount that attaches to any metal surface, and a matching bike mount that turns your F.100 into a bonafide headlamp.
Now you can store, carry and use your torch like never before – from your refrigerator, workshop, bike, car, or caravan, you can choose where and how to light up your night.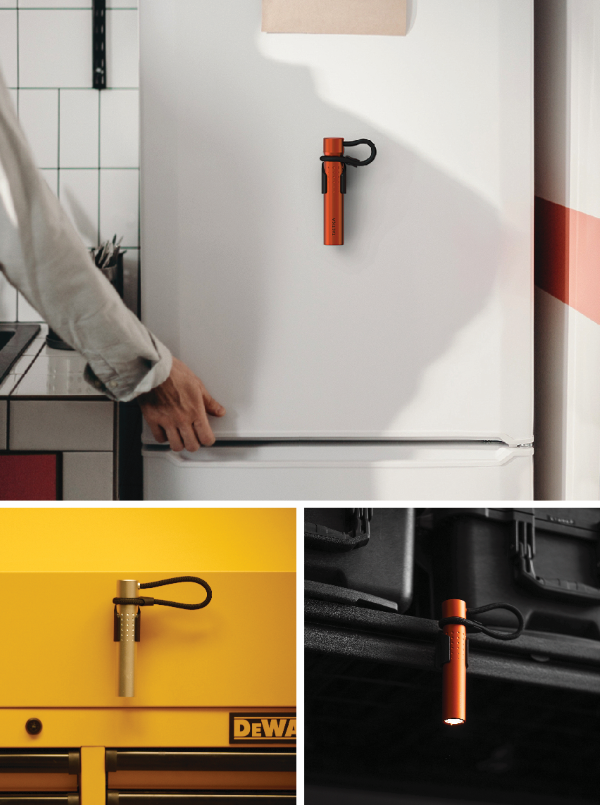 Built Tough + Durable
The F.100 comes with a hard-anodized aluminum body, giving it a combination of sleekness, durability, and lightweight. The hard-anodized aluminum surface is impervious to scratches or chipping, and the mineral glass covering the LED resists damage too, ensuring a perfect beam of light. A single-button interface lets you switch it on or off and toggle through multiple brightness levels and even strobe mode.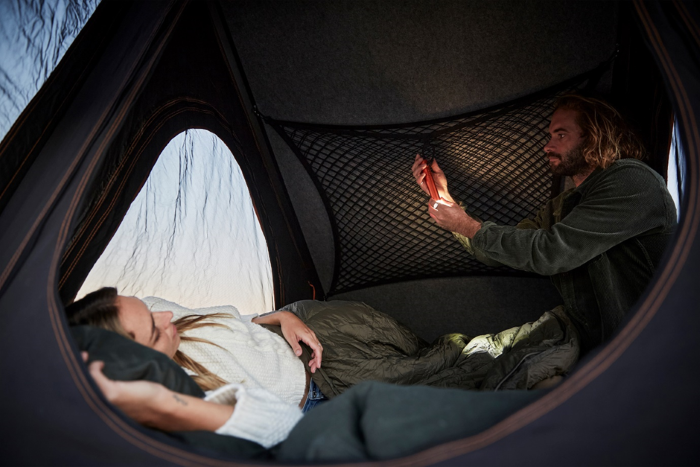 FINAL THOUGHTS
The Tactica F.100 Flashlight is a versatile and powerful flashlight equipped with a high-powered 1000 lumen CREE LED that also doubles as a Fast-Charging Power Bank, while also featuring a Magnetic Lanyard and an Adaptable Mounting System.
If you're interested in buying it, you can get it by pledging either to Tactica's Kickstarter Crowdfunding Campaign, or alternatively, by pledging to Tactica's Indiegogo Crowdfunding Campaign, with pledges respectively starting at a minimum of $69 (for Kickstarter) or $81 (for Indiegogo).