Whether you're a loyal PC gamer, console gamer, portable console fan like the Nintendo Switch, or a user of all types of devices, having a good gaming experience should be your goal.
If you're a new gamer and have no idea what constitutes an awesome gaming setup at home, then this guide should cover the basics:
PC vs Console
If you have a collection of gaming consoles, then good for you! The possibility of switching between PlayStation and Xbox, then PC to other consoles expands your game title options as well.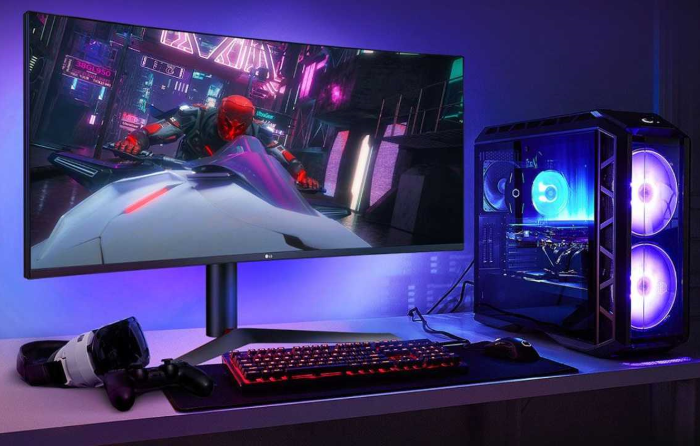 But for many people who can only purchase one system at a time, a top-of-the-line PC with a powerful processor and big enough RAM trumps all other gaming consoles. Visit this Allied PC Website for the best gaming desktop.
Consider Higher Network Speed
Your gaming experience is directly affected by how fast or slow your internet connection is. If you're playing an offline game, then you're in luck and you just have to check your PC's configurations, software/hardware drivers.
Sometimes even just a Windows Update can improve the speed of your connection and check (then fix) for possible network issues.
If you decide to go with a gaming console that uses wi-fi, make sure to check connection settings, router firmware or if there is a need for wi-fi extenders or repeaters for uninterrupted connection.
Invest in Your Visuals
Having good visuals makes up a chunk of your gaming experience, so if you're not seeing the game as it was originally intended by its developers, then you're not maximizing its potential.
For PC gamers, this means you'd have to check your monitor. Yes, every type of monitor offers different functions for different users. For example:
TN (Twisted Nematic) – Cheapest and most popular type of gaming monitor. This offers the fastest response times.
IPS (In-Plane Switching) – Known for sharp colors and crisp images, but not for producing blacks. They're also less responsive than TN monitors.
VA (vertical alignment) – This kind of monitor is in the middle ground of TN and IPS – offers fast response times and accurate color quality.
If you're planning to play on a gaming console, then your TV should be able to keep up with your game. You'd have to consider several things such as technology (LED or OLED), resolution, and size.
Are you open to using a projector? Of course, there's another set of rules to consider when picking the right projector for your home game room.
Improve the Sound System
One way to boost one's gaming experience at home is to invest in a good quality sound system.
If your game room is just a small office for a single-person gamer, then you may check if a pair of gaming headsets would fit your needs.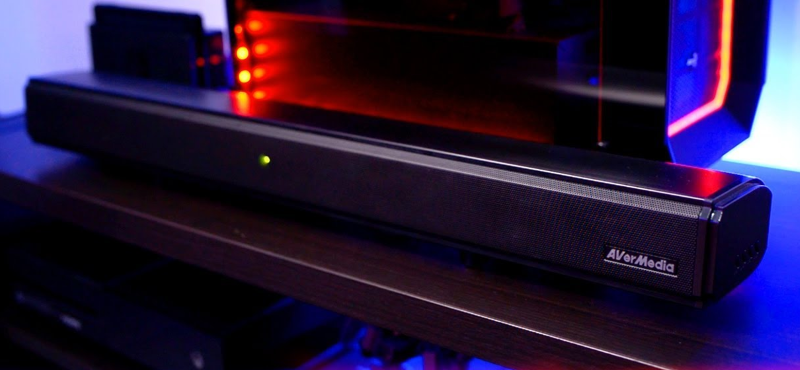 Of course, you can always decide to go big and invest in surround-sound sets like Q Acoustics' Cinema Pack, Yamaha's surround-sound speaker system, JBL's Home Cinema 510, or AVerMedia SonicBlast's Gaming Soundbar.
Accessorize: Pick Your Controller Wisely
Many game console companies no longer include a controller with the console itself. This is because gamers usually buy other, higher-end controllers anyway.
The good news is there are SO many controllers you can choose from with designs ranging from minimalist to loud-as-can-be, wireless to wired controllers, and so on. The functions also vary between brands and models, so you can pick and choose that would best fit your gaming style.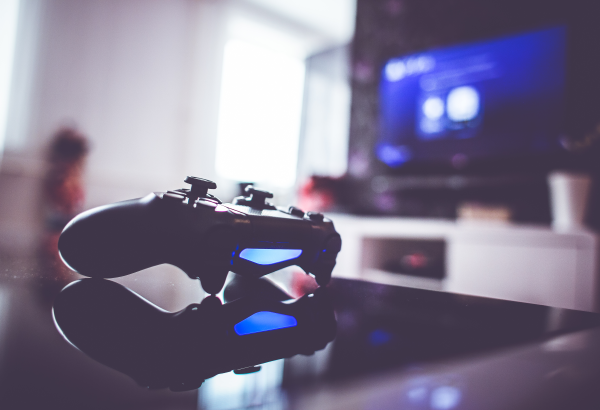 Playing racing games often? There are driving wheels available (portable and full-scale setup) to bring your racing to the next level.
Think about Seating Arrangements
Are you going to be playing alone? Will your kids join in on the fun? These things are important in setting up your gaming space.
First, think about seating. Is your couch comfortable enough for you and a few friends to play for hours on end? Is the couch too big for a single-person gamer? If so, check gaming chairs with ergonomic support and breathable backs, so you can prevent backaches and sore necks after an intense game over the weekend.
Buying new is not an option? If you have no budget for a new chair, look for ways to make the space more comfortable for you. Add a massage pillow, or cushion for your bum. Find a lumbar support armrest and other innovative accessories designed to help you customize your gaming space at home without breaking the bank.
Lighting is another experience-boosting component of any gaming space. Check out Phillips or Nzxt smart light bulbs that are designed to dance with the beats and sound of your games. They're pretty cool and provide a one-of-a-kind gaming experience.
Like investing in any part of your home, you have the option to buy these components one at a time until you're able to build the gaming setup you've been dreaming of right in the comfort of your home.