Stockholm-based lifestyle audio brand, Urbanista, takes inspiration for its products from the world's greatest cities, and aims to provide the "soundtrack for a life in motion". Since its original launch in 2010, the company has already made a wide variety of audio-based items including headphones, earphones, noise-canceling wireless earbuds, as well as Bluetooth speakers. These products have received great praise around the world. And just recently, Urbanista has once again come up with a new set of earbuds that have made a dent in the audio market. Meet the Urbanista Lisbon True Wireless Earbuds, which the company recently designed by taking inspiration from Lisbon, which is Portugal's capital city.
The Urbanista Lisbon are true wireless earbuds that are compact, lightweight and comfortable, featuring support to Touch Controls, Voice Controls and up to 9 hours of battery life.
As all earbuds users probably know, in this modern age of 2021, wired earphones are nowhere to be seen, as everyone tends to prefer the lightweight-ness and the flexibility that true wireless earbuds as well as other wireless devices are designed to provide.
On that note, Urbanista doesn't fall behind when it comes to this trend, as this lifestyle audio company always aims to bring something different to the table every time it launches a new product, for which that rule also applies to their brand-new Urbanista Lisbon Earbuds.
All and all, these true wireless earbuds are perfect for daily use.
Now, let's have a more detailed look at these true wireless earbuds and check out everything that the Urbanista Lisbon have to offer you.
Colorways that combat that of a Rainbow
Starting with their design, the Urbanista Lisbon come in five (x5) different and gorgeous colors, with the inspiration for these color models being focused on the vibrant and relaxing summer days where the world is at your fingertips and nothing seems impossible. These color models include: Mint Green (green), Coral Peach (pastel red), Vanilla Cream (beige), Blush Pink (pink) and Midnight Black (black).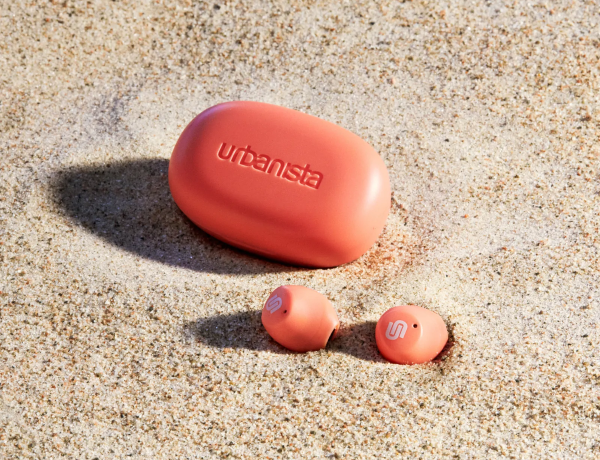 These hues are bold, but fresh, and reflect the personality of the user in the best way possible.
Then, for the earbuds' design, it's both simple and minimalistic; the graphics are dialed down which really makes the tones stand out impactfully.
Moreover, the Urbanista Lisbon also offers you a stellar total playtime of up to 27 hours; a full charge of its rechargeable battery provides up to 9 hours of use, which is more than enough for a week's commute to work, or a whole day of listening to music. Mix that with a portable charging case – and you would not have to worry about a listening device with the perfect beats for the rest of your vacation.
Small but Sweet
The best part about the buds is their sleek and compact design. Each earpiece weighs 4g each, and with dimensions surprisingly 18 x 16 x 14 mm, Lisbon is the smallest product in Urbanista's range of audio products. They are light, and compact, with a fit so comfortable that you don't even realize you are wearing them – they really do provide the "barely-there listening experience" that Urbanista promised; if you look straight at a person wearing them, you won't even notice that they are wearing anything, because of their non-protruding nature, which is impressive.
Audio Engineer Axel Grell, who has participated in setting the sound stage for Lisbon among other products says, "We wanted to design a small and portable product that delivers above and beyond expectation for its size, and price point and Lisbon certainly delivers."
The portable charging case is oval-shaped and weighs merely 30g, which makes it easy to carry on your morning dog walk or run. It is even smaller than the Apple AirPods case. This small but comfortable design – with its snug fit and barely noticeable quality in general – seems appealing to those who like to listen to some beats during their daily tasks. The GoFit silicone wings that accompany the Urbanista Lisbon Earbuds further help you secure these in your ears more firmly.
Hear the Power
Despite its small size, Lisbon earbuds are "deceptively powerful", as the site description suggests, and provide a listening experience that is unlike any other. Grell says, "Lisbon's sound signature is designed to be strong on the bass without overpowering while offering a crystal-clear midrange and sweet highs." So to sum up, the sound, although not too strong, has clarity, with beats that stand out meaningfully. While this may not sound impressive to an audiophile, for the price that they are being offered, they sure do provide a bang for the buck if you are looking for something for daily use.
The earbuds are compatible with both Android and iOS devices and include Siri and Google Voice Assistant. Other features include USB Type-C Charging, and Touch controls, which are pretty easy to memorize: one or two touches to answer calls, turn the volume up or down, etc.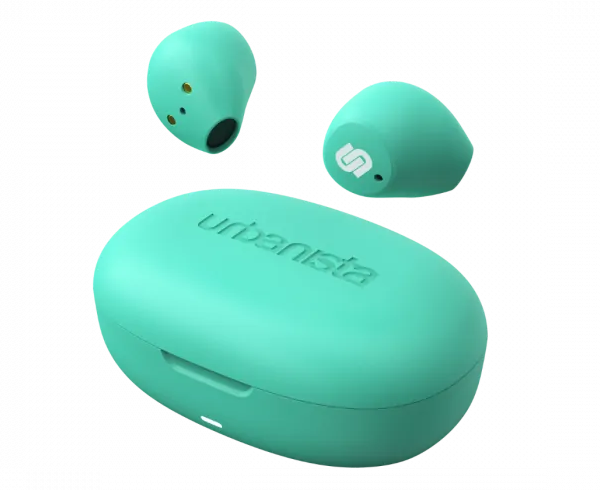 One downfall that the earbuds have is that they do not provide noise cancellation, which may not be ideal for people who are looking for devices that can block out the noise traffic during their work time. However, their design assists the Urbanista Lisbon in getting rid of unnecessary sound traveling up to your ear, which means that you can, to some extent, be able to drown out extra noise using Lisbon than any other earbuds (that are not built for noise-cancellation, that is).
FINAL THOUGHTS
The Urbanista Lisbon True Wireless Earbuds are compact, lightweight and comfortable, featuring support to Touch Controls, Voice Controls and up to 9 hours of battery life.
Moreover, these true wireless earbuds are also fashionable, trendy, and minimalistic, and come in several different color models that'll fit your personality like a glove, making you stand out from the crowd.
When it comes to using these true wireless earbuds on a daily basis, they're also designed to last you much longer than your normal wired earphones. Best of all, they're also pretty inexpensive for the experience that you they're meant to provided you.
All and all, these true wireless earbuds are perfect for daily use. So, should you buy them? We'd say yes, go for it.
If you're looking to buy a pair, they are priced at $49.90, and are available on the Urbanista website. Other models like the London and Miami are on sale for 30% off, and models like the Athens, Berlin, Boston, Lyon, Paris, San Francisco, Stockholm Plus and Sydney will all be on sale for 40% off.