Just recently, Samsung teased a line of concept devices that feature what appears to be a new type of flexible OLED screens, which, in theory, would work either as foldable, slidable, or rollable display screens. For its new line of concept devices with these innovative flexible OLED screens, the company simply named it the "Samsung OLED's Flex Series".
The company's teasing reveal for its new Samsung OLED's Flex Series concept line was made via the launch of a brand-new website, which highlights the many different potential uses for the typical flexible OLED screens that we're commonly used to have on our personal devices.
From a shaky start to dominating the global foldable display market
Now, it's worth noting that up to this point, Samsung has already released more foldable phones to the global foldable display market than any other smartphone manufacturing company, which, mind you, accounted for a total Market Size of USD 268.9 Million just in 2020 alone.
That obviously includes their most recently released foldable smartphones such as the Samsung Galaxy Z Fold 3 and the Samsung Galaxy Z Flip 3, as well as the predecessors of those phones such as the original Galaxy Z Flip, which, as we all know, originally had the company facing a rough start when looking to enter the market of foldable smartphones.
Samsung's new Foldable Screen Devices
Still, despite its already-massive achievement of dominating the market of foldable devices, it looks like that might just be the beginning for Samsung, as the company's newly announced Samsung OLED's Flex Series line of concept devices features some sleek new devices of different types that all boast brand-new and completely revolutionary form factors for their built-in flexible OLED screens, all while also including the now-standard foldable screen design that Samsung fans are already familiar with.
So far, for these brand-new concept devices equipped with revolutionary and first-of-their kind flexible OLED screens, Samsung's new OLED's Flex Series include a "Slidable Flex" device that appears to be designed as a flat display, for which its flexible OLED display screen can be further extended by simply pulling out its screen's edges.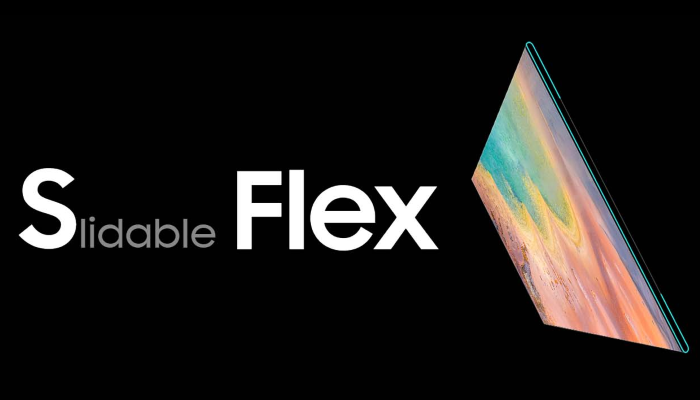 Additionally, Samsung's brand-new website for its OLED's Flex Series concept line also features a "Rollable Flex" device, which integrates a flexible OLED screen that can be unfurled from a tube-like base.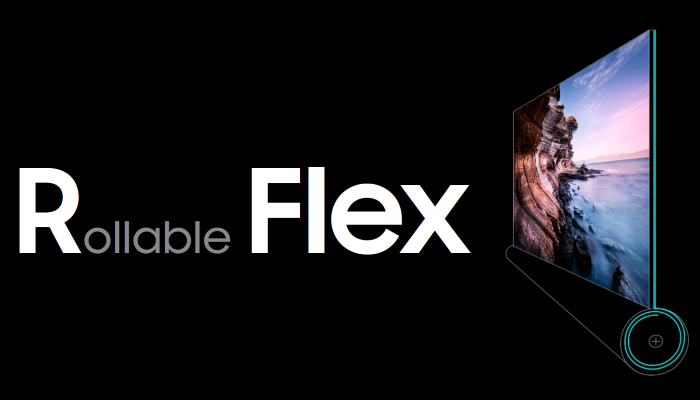 Then, we also have a slightly less impressive foldable notebook laptop-like device called the "Flex Note" that pretty much mimics the foldable design of the company's flagship foldable phone series, meaning the design from their Galaxy Z Fold phones (series 1, 2, and 3).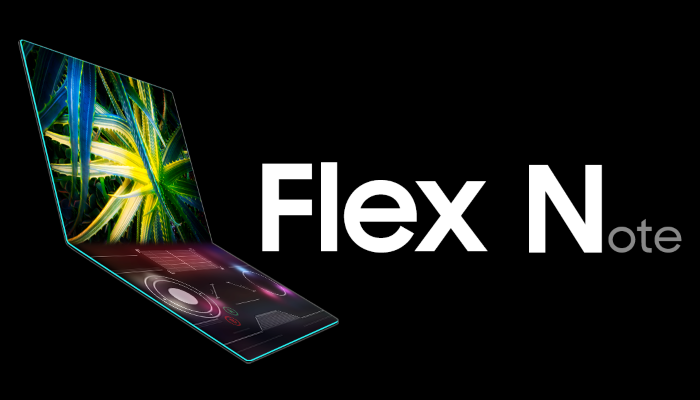 And last but not least, since we're on the topic of Samsung's foldable smartphones, the company also included two new concept foldable smartphone models of different sizes, with the smaller phone being called the "Flex Bar", and the larger phone being called the "Flex Square", which for the latter, as its concept name indicates, can be unfolded to have its flexible OLED screen form a perfect square shape.
The Technology behind Samsung's new flexible OLED screens
First and foremost, it's worth mentioning that the flexible OLED screens that Samsung has been working on for its brand-new line of concept devices can reportedly be folded, rolled, or slid, and according to the company, those same high-end flexible OLED screens utilize a new Ultra Thing Glass (UTG) that makes them tougher, yet still more flexible that when compared to foldable devices from rival firms.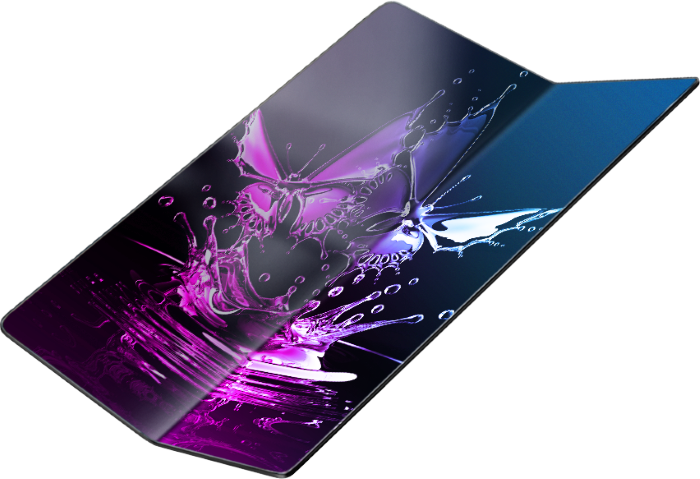 Now, not only does this new Ultra Thing Glass gives Samsung's newly teased line of concept devices from their OLED's Flex Series a much better screen protection, but the flexible OLED screens on those devices will also feature a high brightness ratio, support to HDR10+ content playback, and a low folding radius (rated as R1.4).
Last but not least, the new flexible OLED screens that Samsung has been working on are also reported to be capable of enduring over 200,000 folds and still work perfectly fine, as this was recently tested and verified by French certification company Bureau Veritas in state-of-the-art labs via multiple Fold Tests at a Room Temperature of 77℉ (25℃).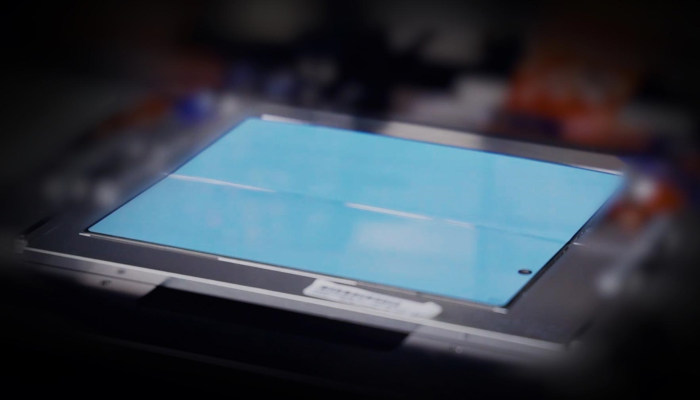 To put it simply, Samsung's new flexible OLED screens are rated to be capable of being folded for more than 200,000 times, which is equivalent to 100 folds and unfolds every day for a total of five years.
What does the future hold for Samsung's new Foldable Screen Devices?
Now, note that Samsung has yet to confirm whether or not the company has indeed been working on these new concept devices, which, as mentioned before, are suggested to have revolutionary flexible OLED screens.
As such, these might just be just temporary sketch-up ideas that simply represent possible use cases for the company's proprietary flexible OLED screen technology.
Nevertheless, the mere fact that Samsung has been bold enough to share this with the world wide web only suggests that the tech. giant might at least be considering working on these concept devices in the nearby future.
However, it's still worth pointing out that the word "smartphone" wasn't actually used alongside any of these devices and their state-of-the-art foldable OLED display screens, so it's still hard to say whether or not they'll be used for new phone models, or alternatively, used in TVs, laptops, or even other types of devices such as tablets.
With that said, keep in mind that while you shouldn't get your hopes too high when it comes to seeing a rollable Samsung phone being officially announced by the company anytime soon, you still shouldn't disregard that possibility entirely, either.
On a final note, let's not forget that despite Samsung's notable dominance over the global foldable display market, the South Korean multinational isn't the only company exploring smartphones that could potentially be equipped with built-in rollable screens, as just recently, we've also been seeing rollable phone concepts from other smartphone manufacturers such as TCL.
Moreover, just at the start of the year (February 24, 2021), Chinese smartphone manufacturer Oppo also announced their own concept for a rollable smartphone model, which the company called the Oppo X 2021.
And let's not forget about LG, who kicked off the start of 2021 back in January with the unveiling of its own proprietary rollable smartphone model, which at the time of the original announcement was dubbed as the "LG Rollable", and was meant to become LG's first rollable phone. Sadly, things didn't go according to plan for LG, as the company just shortly later announced that it would be abruptly pulling out from the global smartphone market.
When taking all of this into account, it's safe to say that are quite a few different smartphone manufacturing companies now competing for the release of their own flagship rollable phones, which could be the next step in smartphone design.
So, by the looks of things, Samsung may very well have some competition when it comes to this new type of technology, although the upcoming release dates and price-tags of such devices is still a very unclear subject to be discussed. For Samsung fans, this only means that all you can do is to keep your fingers crossed and hope for a future announcement of one (or more) jaw-dropping devices equipped with rollable (or slidable) screens.