Wearable technology today offers a lot more than checking messages from your smartphones and counting the number of steps you walk. As the world is moving ahead in swift and contactless payments, wearable gadgets are quickly making themselves helpful for this purpose too.
Technology firms have already invested significantly in incorporating contactless payments in wearable tech in the last few years. In emerging economies like India, studies show that around 70% of consumers opt for digital payments as they offer promotions and cashback incentives. Similar offers are also provided by online casinos that offer cashback in the UK. Players can choose from the top casino sites recommended by experts that offer cashback on losses with detailed guides.
Digital payments from Smartphones are already easy due to the Near Field Communication (NFC) technology. Let's look at some of the top Wearable tech products that have introduced digital payment options in recent times.
Samsung Gear S3
Samsung's Gear S3 smartwatch leverages its mobile wallet Samsung Pay to transfer funds digitally. The primary prerequisite is to link a card with Samsung Pay, following which you can use G3 for performing the payments.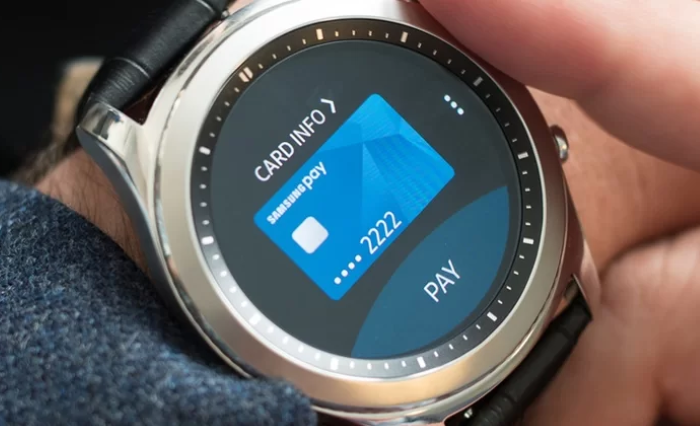 It is compatible with the entire range of Android devices and leverages NFC and Magnetic Secure Transmission (MST) to transmit digital payment data.
Alipay Pay Watch
Launched by the Chinese E-Commerce giant Alibaba, Pay Watch partnered with FiiSmart to create a contactless payment feature. It uses a customized Android version called YunOS with the capability to complete payments in under one second.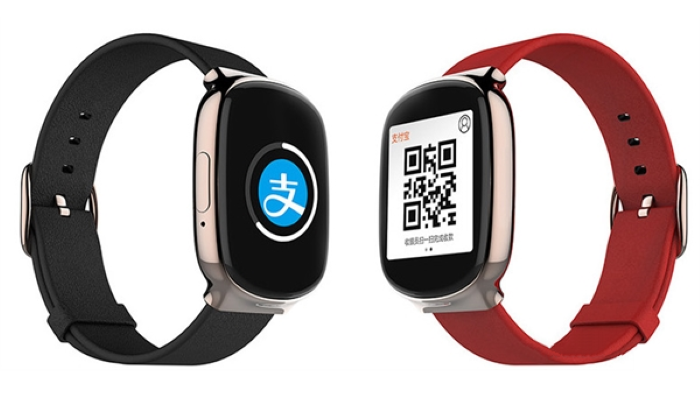 The market strategy during the launch was to expand the product's reach to the US and UK markets.
Apple Watch
This wearable gadget needs no introduction to gadget enthusiasts. This gadget enables contactless payments to the proprietary wallet Apple Pay via NFC.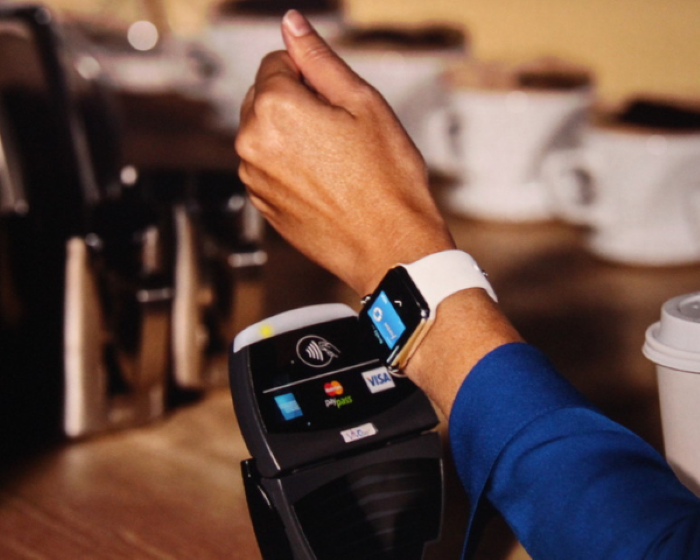 Users can add debit cards and credit cards to the mobile wallet and use the wristwatch to complete the easy payments.
Nymi Band
This wearable gadget is still in development and a work in progress. But, it has still got the backing of leaders in the payment space like Mastercard. This partnership alone is sufficient to perform NFC-enabled contactless transactions. A Mastercard wallet would be a requirement for digital payments.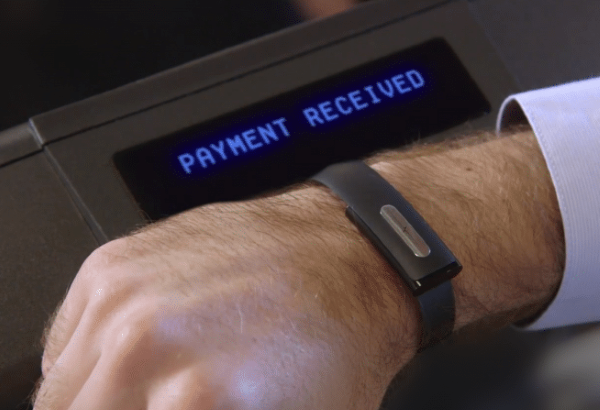 The differentiating aspect for this product is the biometric facility for added security that tracks the user's heartbeats to authorize the transactions.
Jawbone UP4
In addition to tracking your fitness activities and managing your smartphones, Jawbone's UP4 also acts as a mobile wallet.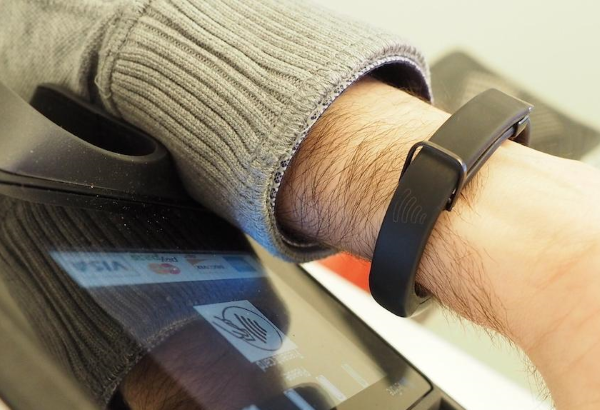 While purchasing your UP4 wristband, the seamless transaction can be performed via the AmEx card linked to the device.
PayCapsule Flex
This payment band developed by On Track Innovations can act as your digital credit card as well as an ID proof. Like most wearable tech, PayCapsule Flex also makes use of NFC. Users can also embed this device in a garment or other wearable accessories to add a touch of fashion.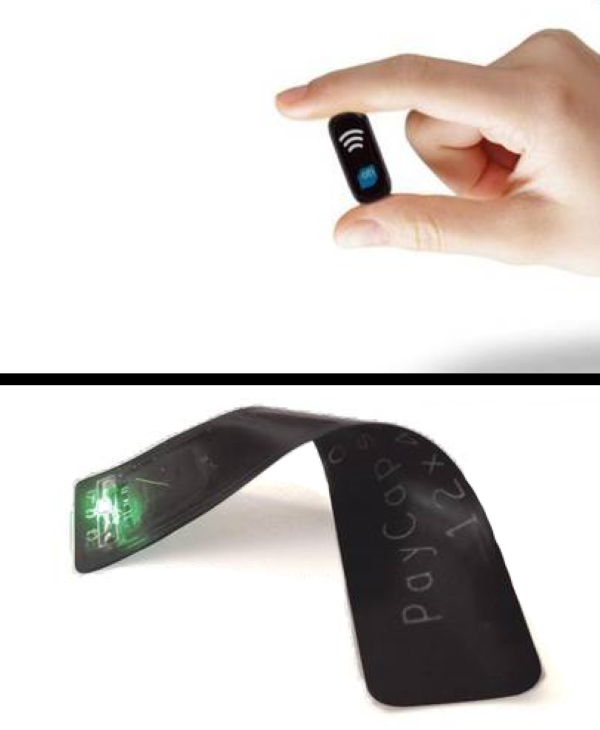 The compact size of PayCapsule Flex makes it convenient to fit into even a few forms of jewelry. It's also compatible with e-purse applications.
Ringly
The wearable tech by Ringly comes in the form of rings and bracelets that can be connected to your smartphones via Bluetooth.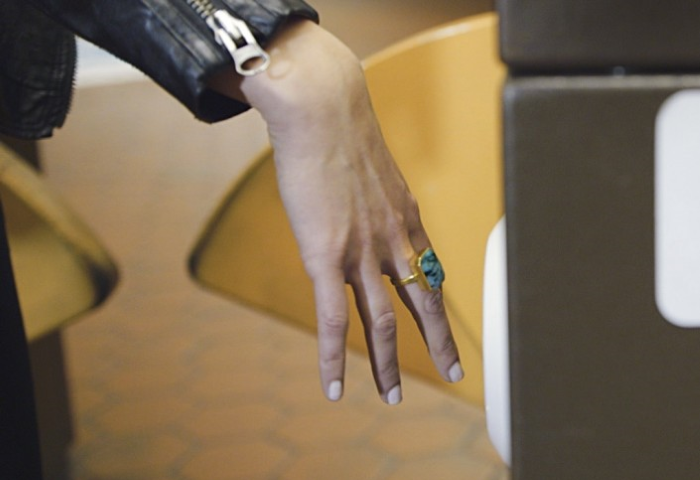 The digital payments via Ringly are made possible due to the partnership with Mastercard.
Lyle & Scott bPay Jacket
Yes, you read the name right. All wearable tech supporting payments are not worn on wrists. This pay jacket is not a watch; instead, it contains an NFC chip on the right-hand sleeve.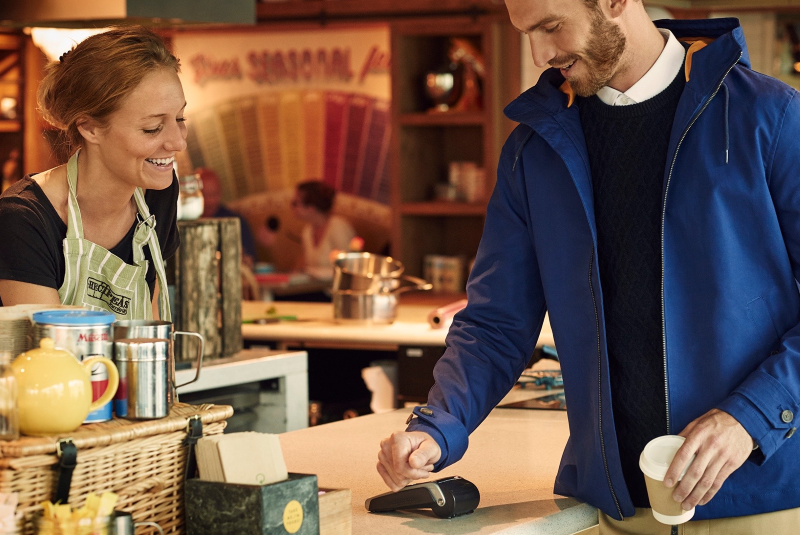 The chip requires to be linked with the bPay account. Following this, the user only needs to swipe their hand over the payment system to complete the transaction.
Swatch Bellamy
The Bellamy edition of Swatch comes with contactless payment options thanks to the partnership with Visa.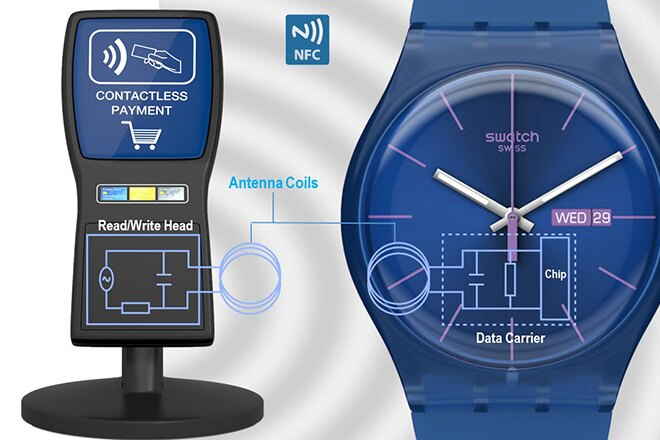 Thanks to an NFC chip in the plastic watch, the payment feature was added. Initially, this gadget was launched in the US market, followed by Switzerland and Brazil.
WRAPPING THINGS UP
The payment industry has been on a path of contactless and convenience in the past five years.
With the world becoming more tech-savvy every year, the addition of swift payments into the fitness bands and intelligent fashion accessories are expected to be mainstream in the future.
More players, including Sony and Microsoft, have also launched wearable tech that explores innovative digital payments methods.