Are you an influencer who is looking to get more viewers of followers? Are you someone who wants to broadcast your talents to the world, and you want everyone to know how amazing you are at everything, then you have come to the right place. Everyone who has social media accounts has wanted to get famous for many years.
Ever since the hype of technology started, everyone has wanted to share their lives as much as they can with their followers, and they want their followers to know how much they enjoy being busy and having fun. So, the question remains, what type of software is best to make sure that that becomes a reality.
The best software for that remains the Roland GO:LIVECAST, as it is not only one of the safest software you can use and broadcast your lives to millions of users across the platform. It is one of the easiest software to understand, and there are countless features that we will cover today, so let's take a look at what the hype is all about.
What is the Roland GO:LIVECAST
Whether you are a university student or a social media influencer, it can take a long time to figure out how to convey your thoughts and feelings to the regular public. To make sure that goes well, the team at Roland GO:LIVECAST wanted to make sure that they created comfortable and easy software to use.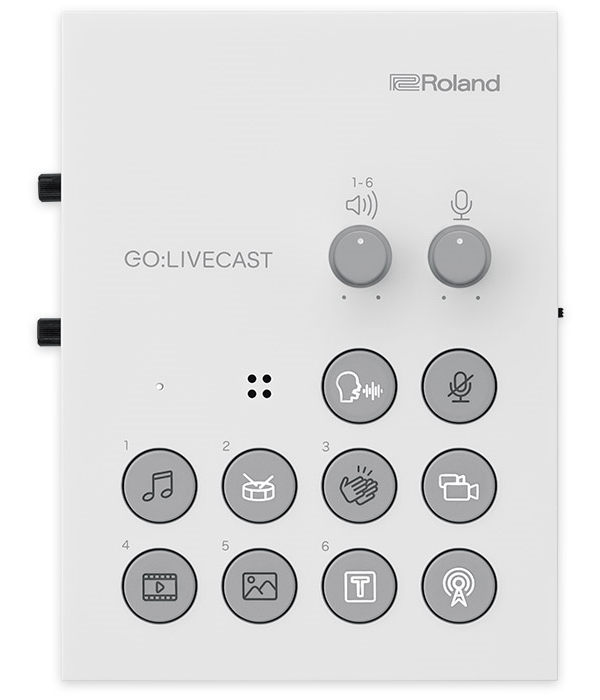 For influencers and students alike, they came up with the idea of LIVECAST, which is an easy-to-use hardware interface.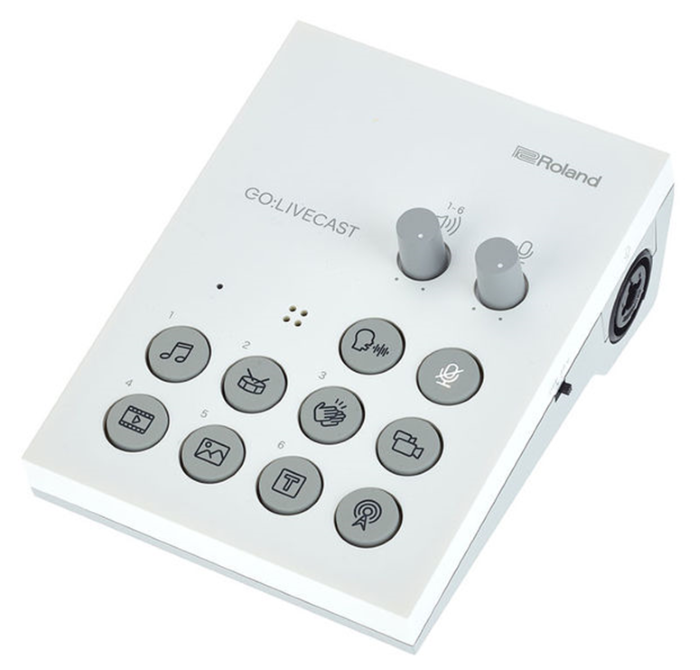 With the touch of a button, you can easily broadcast live presentations, daily meetings, study lectures, and many more. It is highly accessible, but it makes sure that it has an easy user interface so that every newbie can get used to it easily.
Features of the Roland GO Livecast
Several features come equipped with the Roland GO:LIVECAST that ensure that you will have a smooth experience.
Firstly, the Roland GO:LIVECAST is compatible with all Livestreaming Platforms, including Facebook Live, Twitch, YouTube, and other major streaming services.
In Addition, you can also easily monitor your volume levels so that your audience and yourself can easily change the volume of the Livestream. There is an option to mute yourself, turn on auto-sync, and many other sound-related features that can make streaming a breeze.
There are several media libraries on the interface that can allow you to customize the music, the title of your Livestream, the thumbnail, as well as the sound effects that you might want to add or remove from your stream depending on your preferences.
The Roland GO:LIVECAST also comes assisted with an interactive App, where you can click on different features within the App, including starting of Livestream, adding different filters, number of people in the meeting, rules and regulations etc.
The Roland GO:LIVECAST App can be download for free, and is available for both is compatible both with iOS and Android It is highly recommended that users download the App in order to have access to all the special features and extra functionalities that it brings to the Roland GO:LIVECAST to ensure they get the best experience possible while using this awesome hardware interface for livestreaming.
ENDING NOTE
The Roland GO:LIVECAST is an easy-to-use hardware interface that works together with a Smartphone App for creating and directing professional live broadcasts while also allowing you to easily play music, display titles, launch photos and videos, or even trigger some applause at the end of the show!
All in all, if you are someone who loves to showcase your biggest passions in life to other people, then the best way to do that is to get yourself the Roland GO:LIVECAST.
If you're interested in getting it, each unit goes for around $250. You can find it available on a local audio store near you, which you can search and verify the product's availability via Roland's official shopping page.