Lenovo is a company that has made its ground solid for the past few decades in the smartphone, PC and tablet market, making waves after waves with every new product that they announce. They have a proper fanbase that loves their new products that get released, and they buy it the first chance they get.
They have managed to make their base in the market, and they have made sure that they were not going anywhere anytime soon. For this reason, they wanted to come up with a design that will not only blow people's minds away but will pave the way for how PCs are held and operated in the upcoming future releases.
Comes into picture the Lenovo ThinkPad X1 Fold, which is one of Lenovo's newly released handheld PCs, marketed towards people who are on the go but still want to get their job done. Let's see what the hype is all about.
What is the Lenovo X1 Fold?
In simple terms, it is a handheld PC that you can easily fold out and take on the go. The Lenovo company and manufacturers have made sure that they designed this perfectly, ensuring that there were no drawbacks that would cause a dip in the design. They made sure that they only used the highest grade materials and catered to the youth and adults.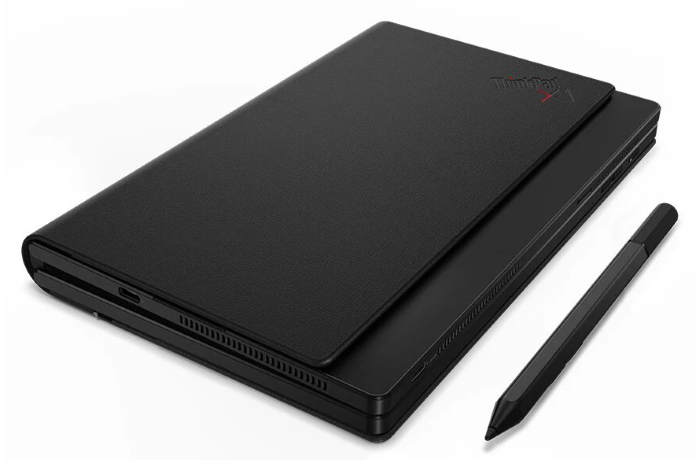 It is a glimpse into the future, a future filled with foldable smartphones, tablets, and now, PCs. It is not only an excellent piece of hardware, but the software also speaks of impeccable design choices, and they make sure that they deliver on their words and promises to their fanbase.
Now, let's look at some of the features that the Lenovo ThinkPad X1 might hold.
Features of Lenovo X1 Fold
The Lenovo ThinkPad X1 Fold comes packed with brilliant features that are sure to blow your mind. They are not only well-designed, but they are incredibly customer-friendly, making you want to buy the X1 Fold today. So, let's cover these features in detail.
When it comes to sound quality, Lenovo wanted to make sure that they catered to the audience and made sure that they were listened to. For this reason, they used the Dolby Atmos speaker system, which is great for playback audio and listening to music or gaming.
The laptop's display is an 13″ 2K OLED OLED Display, which is high quality, and it is made of durable glass that ensures that it will not break as easily as other computers in the market might. For this reason, people have also done drop tests to make sure that they do not break.
The battery life is also relatively good, with 10.4 hours of video playback and many hours of standby time, so if you want to watch many movies, this PC is the way to go.
The SSD is expandable up to 1 TB, although it starts at a basic 512 GB, which is more than enough for a standard user.
In addition, it also comes equipped with 2 USB-C type ports that are easily accessible.
CONCLUSION
The Lenovo ThinkPad X1 Fold is an ultra-compact high-end foldable laptop that features a 13″ 2K OLED Display, a Dolby Atmos Speaker System, a 512 GB SSD that can be expanded up to 1 TB, 8GB RAM, Windows 10 Home as its OS, and between 8.5 hours to 10.4 hours of battery life.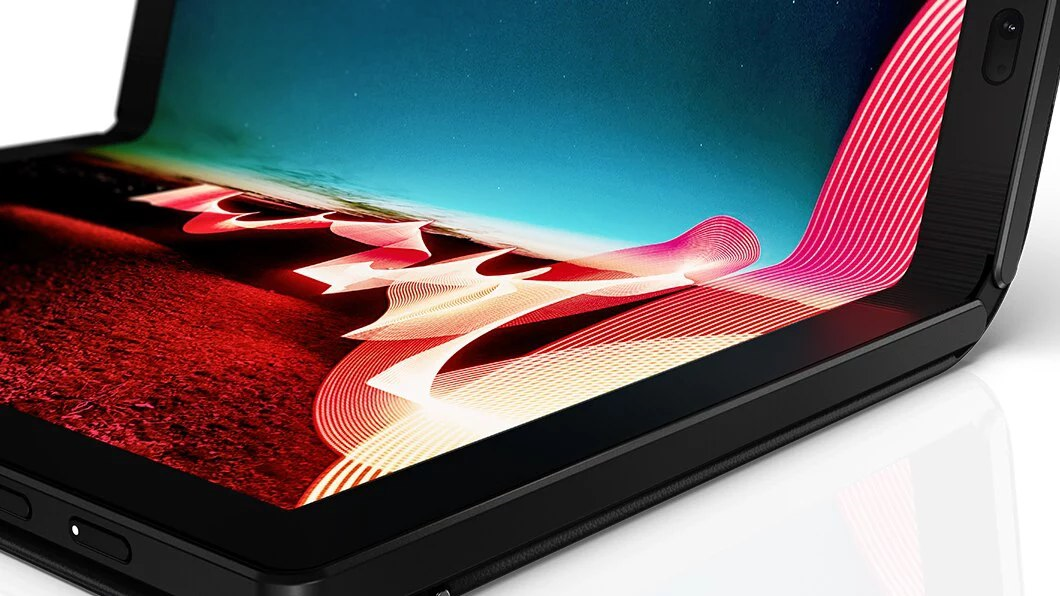 Overall, the Lenovo ThinkPad X1 Fold is a PC that anyone would greatly benefit from having in their daily life, as this high-end foldable laptop is powerful and versatile.
If you're interested in buying it, each unit is currently going for $2,499. You can order yours online right now, directly from Lenovo's official shopping page.