Technology has been shaping education for a while now. This is what EdTech is all about – making learning more accessible, comfortable, and personalized. New gadgets, tools, and opportunities appear every day to make teachers' and students' lives better.
Think about how much help the internet has provided for modern learners. Students can find almost any type of information in seconds, learn distantly, or get expert advice on various topics immediately. All of that is extremely useful, especially for college students who are always running out of time.
The college curriculum is quite challenging in terms of the amount of work. And modern students have to combine it with social life and part-time jobs. So it is great that technology can help with all aspects of that, from smart note-taking to academic writing platform assistance.
If you find yourself stuck on an essay, case study, term paper, or research, there is help out there. For example, when you think, "I need WritePaper to write a paper for me today," it is only a matter of placing an order and getting an excellent result by the deadline you've chosen. This way, one can learn from experts and become more confident in their writing skills while keeping grades at the top.
It is only one of the ways technology makes student life more comfortable. Here are some new tools to look forward to in this regard.
Virtual Keyboards
These are no longer a thing existing in science fiction. Virtual keyboards are now accessible to the public and will continue to get better in the near future.
The idea is simple – you do not need to take a physical keyboard with you to work efficiently. It is a wireless tool that uses laser technology to project a keyboard on any service and connect it to your device. One can connect it to a smartphone or a tablet via Bluetooth and work.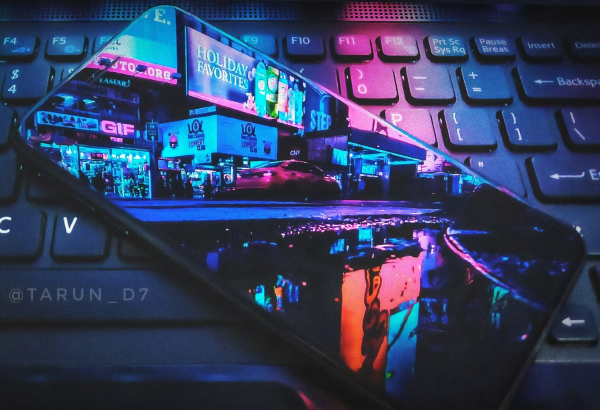 And the tool is pretty small, usually no bigger than a box of Tic Tacs, so it is portable.
This makes taking notes or typing any type of document a breeze anywhere you need. So you can work from any place at any time.
Digital Textbooks and Notebooks
With the popularity of e-readers and tablets, it is no wonder that textbooks are also getting digitized. They are very easy to use and make a lot of interactive features possible and use when getting ready for exams. Also, they are much easier to carry around than actual paper ones. Another important factor for students is that such textbooks are about 40% cheaper, which is great.
Smart notebooks are also a thing nowadays. For example, the one offered by Rocketbook. It has 32 pages that can be wiped clean and used all over again. With the use of the app, one can digitalize the notes and save them in the cloud. The true technological future!
The benefits of this device are:
Reusability – one can wipe the page with a damp cloth and have a blank space at any time;
Eco-friendliness – it is more sustainable than taking notes on paper;
Comfort – one notebook is enough for all the classes; there is no need to carry around a lot of things;
Simplicity – one can enjoy writing with a pen yet have all the data digitized at the same time.
It is predicted that these gadgets will become more accessible to the wide student public in the future.
Smart Pens
These tools have a similar purpose of making taking notes easy and efficient. But they also have microphones to record the audio while one is writing. So students can have all the lectures with their notes on particular parts recorded and stored.
Together with software solutions, all of this data can be digitized and accessed at any time. One can create Evernote or Google Docs files, for example.
Charging Backpacks and Bags
Of course, all those gadgets require charging. That's why there is a new trend to smart backpacks and organizers created with technology in mind.
The idea is not only to store and transport devices safely and securely. But also to offer constant charging opportunities. Such backpacks often use solar panels to charge the tools. They are great at the campus and vital at trips or camping sites.
Solar power makes such bags environmentally friendly. And they are usually very durable and ergonomic, so students that are always on the move can have all their gadgets charged at all times.
Phone Charging Cases, Stations, and Tables
People kind of depend on smartphones now, so there are lots of innovations in terms of charging opportunities. Besides the special backpacks and organizers, some tables can wirelessly charge smartphones now. You can simply put the phone on it, and it all starts. Perfect for a dorm room or common space on the campus.
There are also charging phone cases available. No cables are needed, and they are always with you. And there are also stations for wireless charging that make it, for example, much more comfortable to use the device while charging. Yes, it is not recommended, but we all do it anyway.
Portable Projectors
It is another booming gadget right now that college students love. A lot of them use it for creating a movie-theater experience at any time. You can project films, shows, video games, or basically anything on the wall. But they can also be used for educational purposes.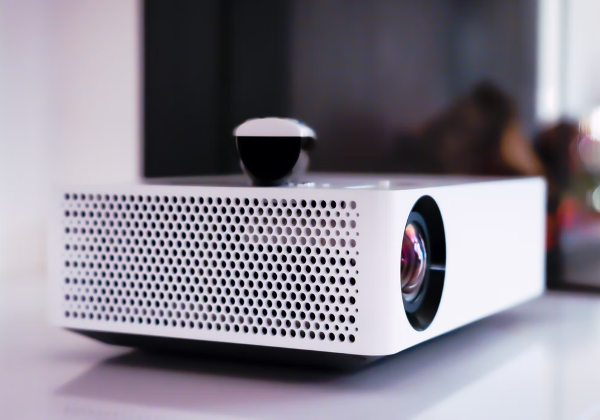 For example, you can give presentations, lectures, or speeches with visual materials. Such projectors are lightweight, pocket-sized, and have in-built speakers. They can also be used with headphones. Overall, it is a great product to make a presentation in class.
Encrypted Flash Drives
This is a simple yet very effective technology. One can protect all the data using a flash drive with built-in encryption. It means that to access any files on it, you'll need to know a password or a PIN. So if you are worried about your files' safety, for instance, your thesis, it is extremely useful.
Air Purifiers
This technology is not directly linked to education, but it will make anyone's life better and more comfortable. This device helps get rid of air pollution inside, whether it comes from cooking or cleaning. There are a lot of factors that pollute the air inside, and no one needs to breathe that in.
The advanced gadgets come with high-purifying capabilities as well as for analytics into the main sources of pollution in this particular household. Some can also work as a fan or a heater simultaneously, which adds to efficiency and ergonomics.
It might not be the first thing coming to mind when planning what gadgets to buy for a dorm room or shared living. But it is worth considering because of the amazing health benefits.
In Summary
The technology aims to make everyday life easier, healthier, and more comfortable. With EdTech gadgets, students can keep up with classes, take notes efficiently, and save up on paper textbooks. They can work on the projects from anywhere with charging backpacks and laser keyboards.
It is exciting to see what else is going to be introduced in the future. For sure, what can be said is that new tools are designed to make learning accessible, individualized, and productive.
Also Read: A Guide to Auctions Through Online Bidding
Also Read: 4 types of introversion lurking in this world – Introvert Meaning