As every dog owner probably knows, dogs are considered to be "man's best friend", and this is mainly based on the fact that they are loving, loyal, and extremely affectionate animals. As such, dogs can bring a great feeling of companionship to any person, and so, there's no doubt that spending time with a dog on daily basis can bring any dog-lover both happiness and joy. Now, because of how loyal and loving dogs can be to their owners, it is only fair that dog owners themselves show their pups every now and then that their love is in fact mutual. So, when it comes to expressing the love you have for your pup, one of the best ways to do that is obviously to spoil your four-legged friend(s) with the occasional gift. With that said, if you're looking for a cool gift to surprise your dog with but you don't know exactly where to find one, then consider doing all of your browsing of doggie products at FunnyFuzzy's pet store.
FunnyFuzzy is an online pet shop that provides dog owners with essential dog products and practical dog accessories that are designed to make your pup's daily lifestyle much more comfortable.
In fact, FunnyFuzzy has a ton of dog goodies, which range from essential accessories such as multi-functional leashes, all-purpose harnesses, portable dog water bottles for outdoors-use and biodegradable poop bags that are environmentally friendly, all the way down to comfort-focused dog products such as dog beds, dog blankets, or even a reflective raincoat that can keep Fido protected from the rain as well as from any incoming road-traffic.
In other words, FunnyFuzzy is guaranteed to have durable and versatile dog products and dog accessories for everyday-use and for any potential needs, no matter if your reason's are based on your dog's eating- or sleeping-habits, on their play-time or walk-time, on their healthcare, or even if you simply want to keep your pup(s) cozy with a nice wearable doggie clothing piece or even if you just want to keep them comfortable during your travels.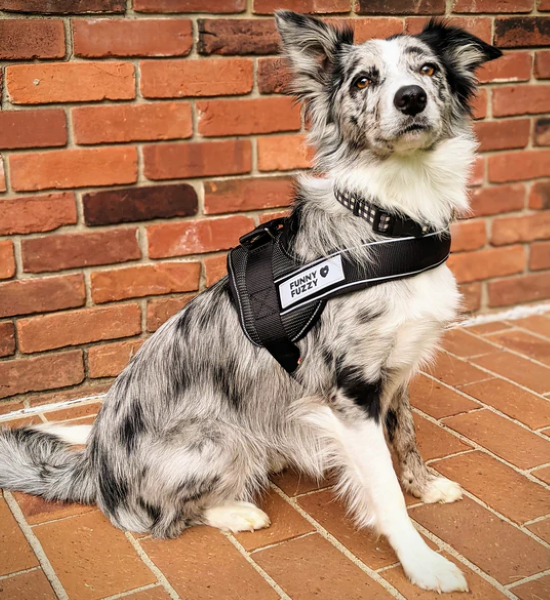 With all that said, we recommend that every passionate dog owner has a good look at FunnyFuzzy's online shop, which features an incredibly wide selection of cool dog gadgets and super-practical dog accessories.
Now, between all the fun dog products and accessories that FunnyFuzzy has available, we've got three specific products that we're excited to review here at GadgetGram.
Those are FunnyFuzzy's Leaf Shape Dog Blanket, their Dog Bed Car Seat, and also FunnyFuzzy's Reflective All-weather Waterproof Dog Rain Coat.
Let's have a more detailed look at each of these awesome dog accessories and check out how each of them can help to keep Fido happy and comfortable.
FunnyFuzzy Leaf Shape Dog Blanket
Starting with FunnyFuzzy's Leaf Shape Dog Blanket, this unique doggie blanket is designed to let pups lie-down on top of it or even tuck themselves inside it to enjoy a lazy cozy afternoon.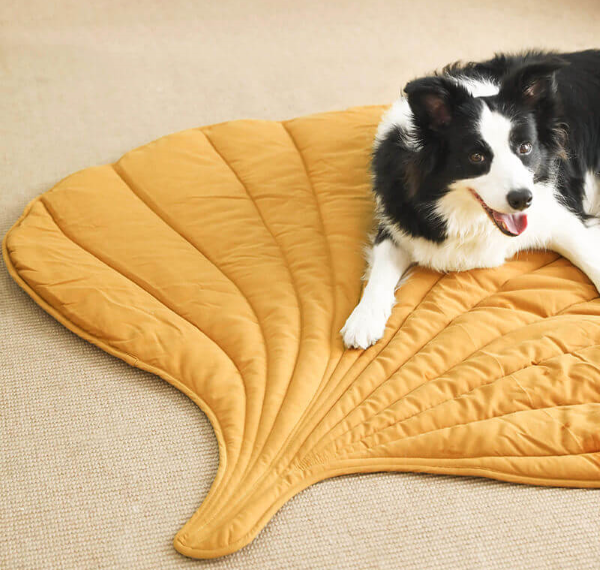 Featuring a unique leaf-shape, this doggie-blanket comes in a fairly large size, so even big pups can use it. The blanket itself is extremely soft to touch, as it is made of 100% cotton.
Moreover, dog owners can set up this doggie blanket either as a dog-mat that they can stretch across the floor, or alternatively, as a cozy blanket that they can lay down on top of their couch to keep its covers protected from your dog's fur-shedding.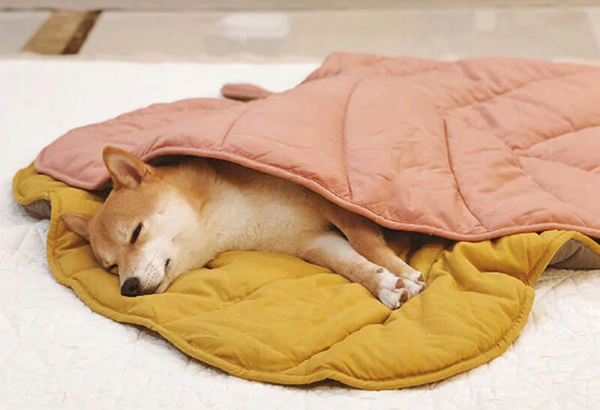 Best of all, the Leaf Shape Dog Blanket is also Machine Washable, so even if your dog happens to go through the occasional "whoopsie" / "bed-incident", you can be assured that any unfortunate "doggie-mess" can easily be washed away.
It's also worth noting that FunnyFuzzy's Leaf Shape Dog Blanket is currently available in four (x4) different color models, and each color comes its own unique leaf-shape. The currently available colors and shapes include: Ginkgo Yellow, Anthurium Pink, Pinecone Grey, and Elm Green.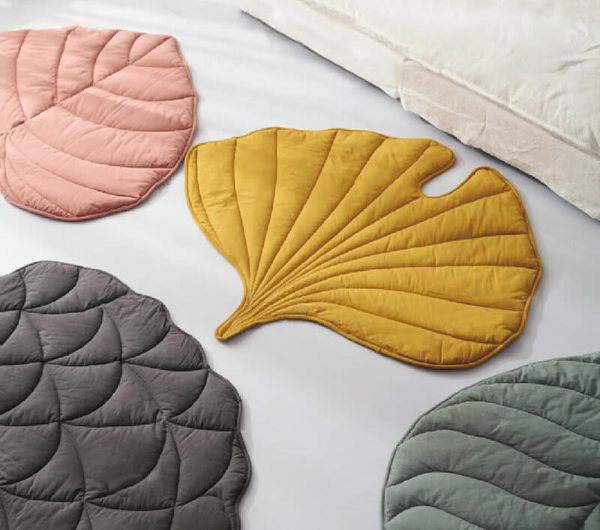 If you're interested in buying it, know that each unit is currently discounted from its normal price of $97.99, and is now going for just $49.99 per blanket (saves you $48). You can order yours online at FunnyFuzzy's official shopping page.
FunnyFuzzy Dog Bed Car Seat
Moving on to FunnyFuzzy's Dog Bed Car Seat, this is a really nice doggie bed that's perfect for any dogs that love to join their owners on car rides.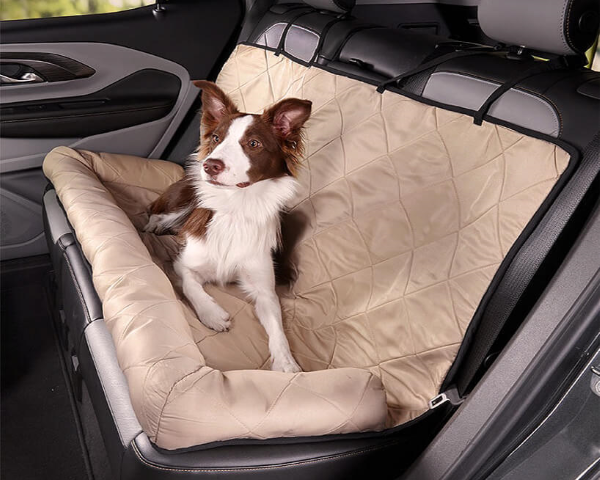 With it, you can make your dog's entire car-riding experience much, much more enjoyable.
This dog bed is extremely durable and is designed to protect your car seats in order to keep it clean and fur-free, all while simultaneously making your dog more comfortable on the road.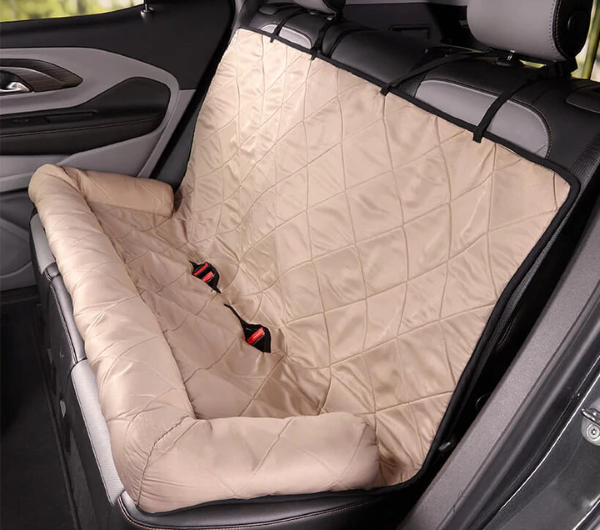 Not only that, but this doggie car bed is also super-soft to touch, comes with a cushion on the bottom-edge for some extra comfort, is completely waterproof to avoid any "whoopsies", and is also machine washable.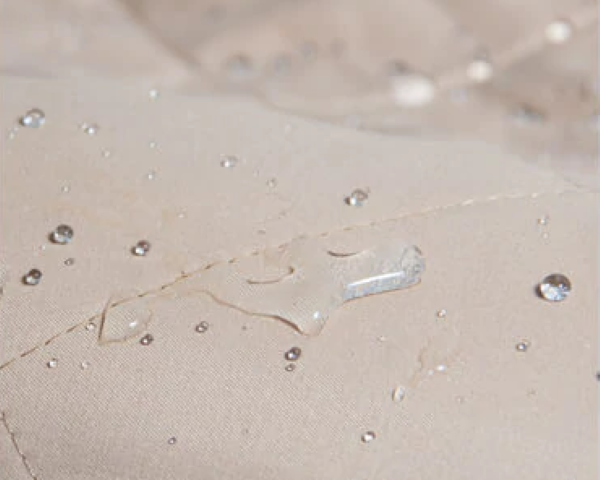 Moreover, FunnyFuzzy's Dog Bed Car Seat also comes equipped with Adjustable Clips that can be strapped behind the headrest of a passenger-seat as well as Anti-Slip Seat Anchors that can be strapped under a passanger-seat, all to keep the doggie bed nice and secure.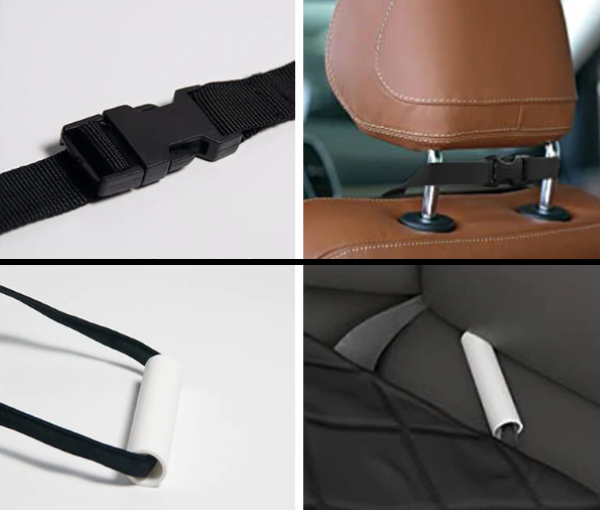 Lastly, this doggie car bed also features a Seat Belt Pocket that makes its installation onto your car's backseats fairly easy.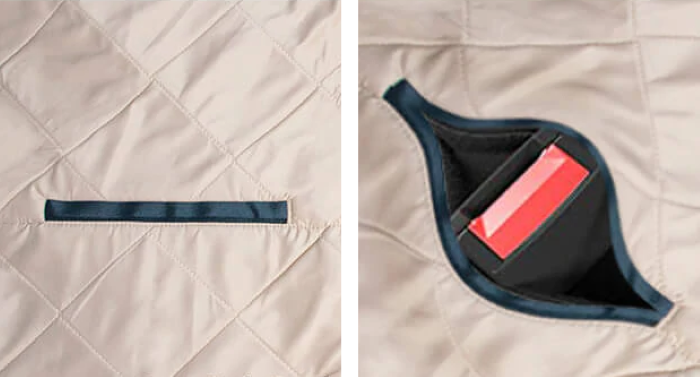 This car bed for dogs is currently available in two (x2) different color models: Cream Khaki and Black.
If you're looking to buy one, know that each dog bed is also under a nice discount, lowers its price-tag from an original price of $126.99 to just $64.99 (saves you $62). You can get it directly from FunnyFuzzy's official website.
FunnyFuzzy Reflective All-weather Waterproof Dog Rain Coat
Finally, we have FunnyFuzzy's All-weather Waterproof Dog Rain Coat. This astonishingly reflective raincoat is made from an All-Around Reflective material that makes it shine brilliantly in the light of oncoming vehicles' headlights.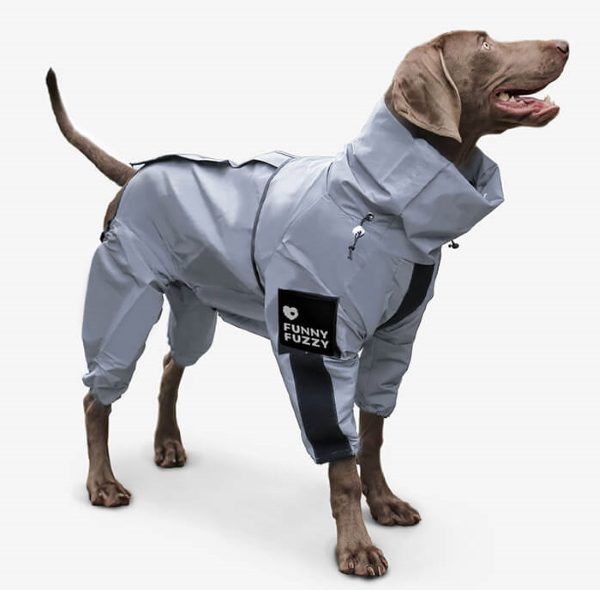 Not only that, but this reflective doggie raincoat is also waterproof, dirt-proof and wind-proof. In addition to its safety-focused reflective outer side, this stylish doggie rain coat also features a Anti Hair-pulling design that keeps your dog's fur nice and comfy while wearing it.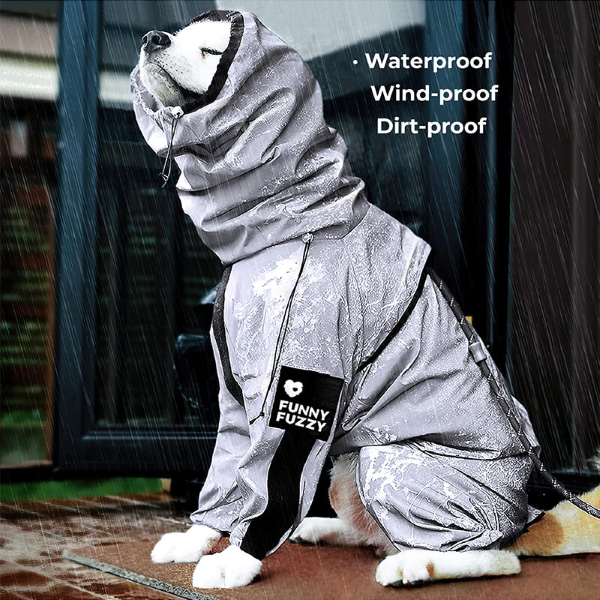 On top of that, this doggie rain coat also integrates a Seamless Zip that makes it easy for dog owners to dress it on their pups, as well as a Collar / Harness Attachment Opening that allows for dogs to wear it together with a collar and/or harness. Best of all, this dog rain coat is also washable.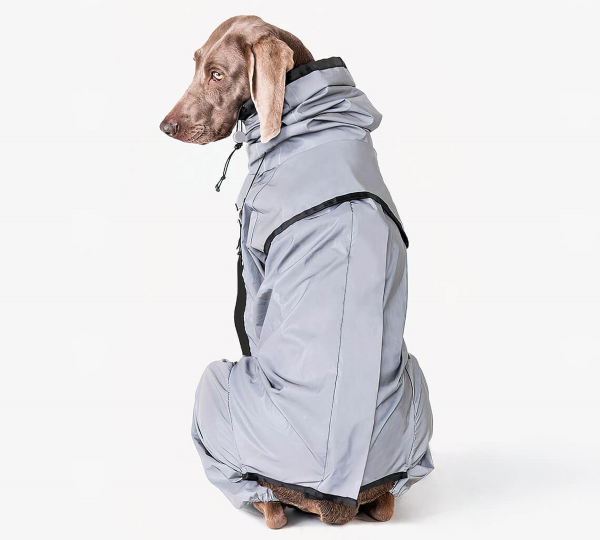 It's also worth noting that FunnyFuzzy's Reflective All-weather Waterproof Dog Rain Coat is currently available in five (x5) different sizing-options: Small (S), Medium (M), Large (L), Extra-Large (XL), and Extra-Extra-Large (XXL). So, no matter your dog's breed and size, you can be assured that there's probably a perfect fitting size for your pup.
If you're looking to purchase it, know that this doggie rain coat is currently discounted from its normal price of $97.99, and is now going for just $49.99 per each unit (saves you $48). Simply click the link ahead to order yours from FunnyFuzzy's respective shopping page.