WiseBarber Shopping Tips: How to Find a Suitable Cordless Hair Clipper Based on Features
Home haircuts have become a new trend among men. And that's partly because of the COVID-19 pandemic and also the need to be self-reliant when it comes to personal grooming. However, regardless of how skillful you are at self-cutting hair, it's the tools you use that make a difference. With a quality hair clipping gadget, even novices can ace their first haircut.
Now, when it comes to home haircuts, you need a clipper that offers flexibility, convenience, and simplicity. That's where cordless hair cutters come in. Most of these tools are designed to be ergonomic, easy to use, and feature-packed. However, the problem has always been, "How to find the right home hair clipper?" So, below are critical things to look out for when shopping for cordless home hair clippers.
Runtime
Cordless clipper runtime is simply the maximum duration the tool can operate on a single charge. In most cases, the higher the runtime, the costlier the clipper will be. That's why commercial haircutters are often a bit expensive; because they are designed to offer longer runtimes in busy barbershops.
Anyway, for home use, the runtime will depend on the number of people who'll utilize the clipper. If it's just you, a runtime of between 30 and 60 minutes will do. However, if it's a clipper you intend to share with other members of your household, a 90-minute runtime will be much safer.
Cord/Cordless Convenience
Now, there are two types of cordless haircutters. The first type are those that operate on battery power only. This means that you can't operate them while charging. On the other hand, the second type of clippers can be used with the cord while charging. That's why we call it cord/cordless convenience.
While both types of cordless clippers are capable of getting the job done, it's apparent that the second type is the best option. Why? Because it takes away Runtime Anxiety (the fear of running out of battery before completing a haircut).
Design & Ergonomics
Whenever you're buying a hair clipper for personal use, comfort and usability should be deciding factors. Obviously, you want something that will give you the best experience and an easy time. And that's where design and ergonomics come into play.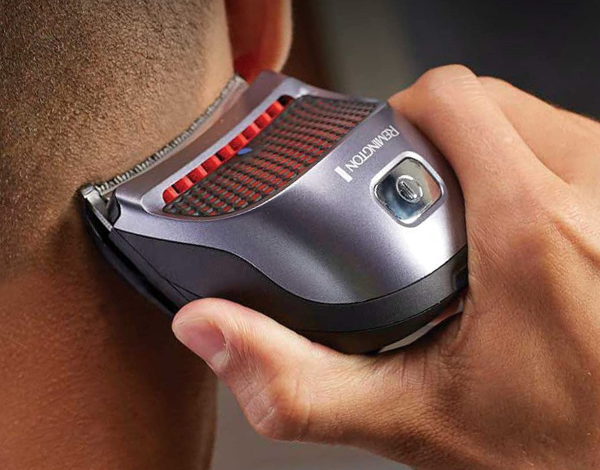 The haircutter you want should be easy to handle, lightweight, ergonomic, maneuverable, as well as a good fit in your palms.
Maintenance Needs
For cordless hair clippers, maintenance involves cleaning, oiling, battery recharging/replacement, and blade sharpening. So, it can be overwhelming for novice and busy users. But, this shouldn't discourage you from buying. Because some cordless clippers come with features that simplify maintenance.
While recharging is easy and oiling is compulsory (if you want your tool to run smoothly), you can use features to avoid deep cleaning and sharpening. For example, get a clipper with self-sharpening blades. Or buy one that's rinseable (waterproof), thus, easy to clean under running water.
Performance & Adjustability
In a world that uses wearable tech to make payments, hair clippers haven't been left behind. Clearly, you won't use your hair clipper to make or receive payments anytime soon. But, you can relish the fact that these tools also have several tech improvements up their sleeves.
For example, some cordless hair clippers offer adjustable cutting speeds. That means that you can determine how fast your clipper operates. More so, clippers that come with adjustable blades allow you to make consistent and accurate size adjustments effortlessly. Simply put, adjustability gives you more control over your haircuts as well as convenience.
IN SUMMARY
It's evident that when it comes to personal grooming, a cordless hair clipper is a must-have tool for men. It's not only convenient but also very easy to use. The catch, however, is to ensure you buy the right tool. And with the WiseBarber tips/considerations above, it should be easy for you to find an ideal home haircutting gadget with ease.