Nowadays, there are approximately 4.62 billion people worldwide who use Social Media Apps, from which 424 million of those have just recently become new online users between 2021 and 2022. However, with so many people around the world using Social Media Apps on a daily basis, it's expected that the companies behind those Apps will find that some users might have more specific needs than others, which can ultimately make it harder for them to feel included. That's exactly the case with Snap Inc., for whom inclusion and diversity have lately become some of the current main goals when it comes to the future development of their renowned Mobile Messaging App, Snapchat. According to the National Association of the Deaf (NAD), it is estimated that there are approximately 48 million deaf and hard of hearing people living in the United States, and many of those people are Social Media users. So, during the last few months, Snap Inc. has been working hard to bridge the communication gap between the deaf and hearing communities. In order to accomplish that goal, the company has recently introduced a new ASL (American Sign Language) Alphabet Learning Lens, which works as an augmented reality camera lens that aims to inspire standard hearing users to start learning American Sign Language.
Firstly, it's important to note that the development of Snapchat's new ASL Alphabet Learning Lens was led entirely by the "Deafengers", a group that consists of deaf and hard-of-hearing team members that work at Snap Inc.
Essentially, Snapchat's new ASL Alphabet Learning Lens is a more advanced and educational version of the three augmented reality Lenses that Snapchat had already released back in September 2021, during the International Week of the Deaf, for which those AR-powered lenses can be used within the App for automatically recognizing and translating American Sign Language.
Furthermore, it's also important to keep in mind that all of Snapchat's three augmented reality Lenses were developed in partnership with SignAll, a startup company dedicated to creating technology for helping Deaf people, such as their proprietary Ace ASL App – an innovative Sign Language Translation App powered by AI technology that can be used for an automated translation between ASL and standard English.
In fact, until that partnership between the two companies took place, SignAll was the only company in the world that had been able to translate sign language automatically.
Nevertheless, thanks to this recent partnership, Snapchat's newly launched ASL Alphabet Learning Lens also uses the same AI technology that's used to automate SignAll's Ace ASL App, and that includes both Computer Vision technology as well as Machine Learning technology.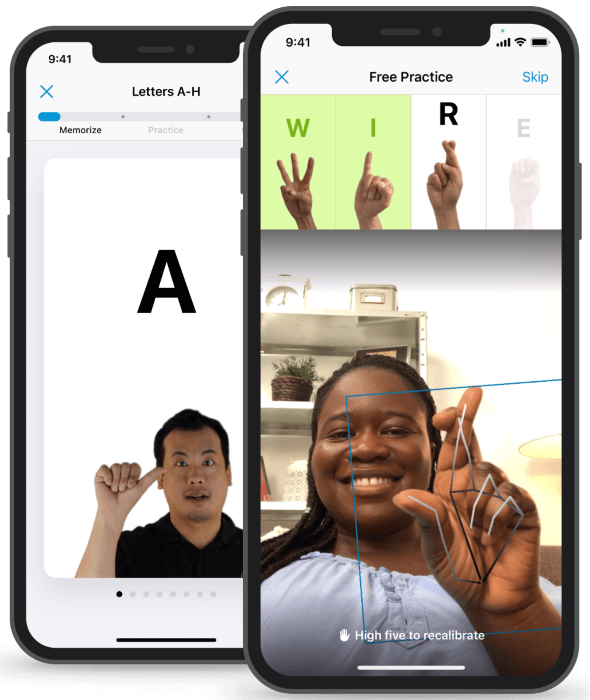 This ultimately makes Snapchat's ASL Alphabet Learning Lens capable of automatically recognizing a user's hand gestures in real-time, thus bringing all "Snapchatters" a first-of-its kind experience that's meant to help standard-hearing users to more easily learn the American Sign Language.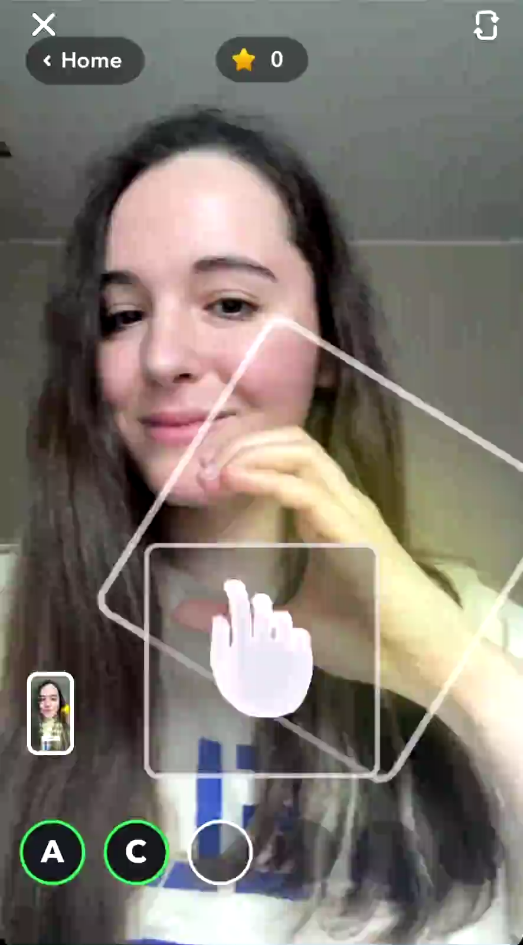 Via Snapchat's new ASL Lens, users are able to learn how to fingerspell their name, and they're also able to practice the ASL Alphabet, practice how to fingerspell other common ASL-based words such as "love", "hug"' and "smile", or even play In-App games that put their new ASL-spelling skills to the test.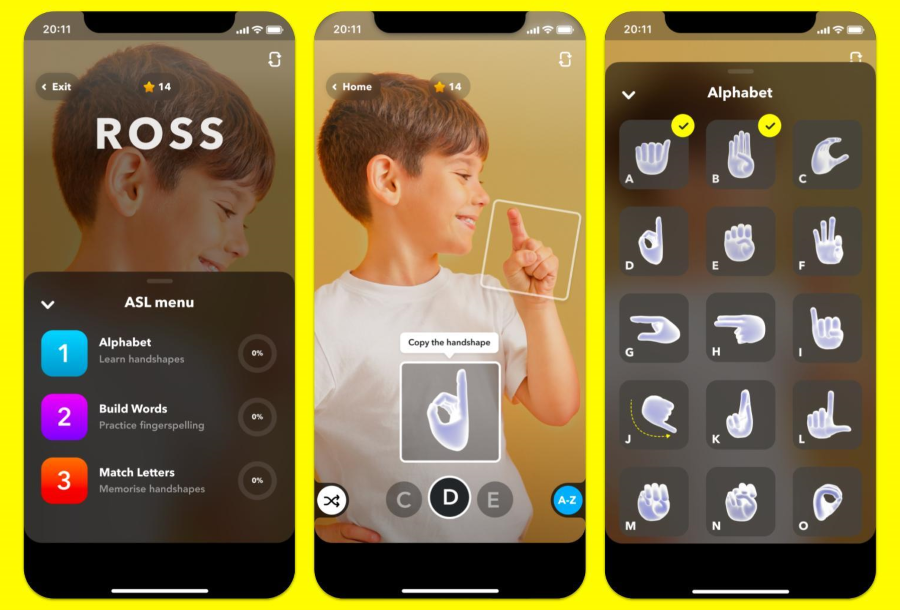 Specifically for native signers, in a world where linguistic inequity is prevalent, Snapchat's revolutionary In-App camera lens that's powered by augmented reality can truly help to evolve the way we communicate.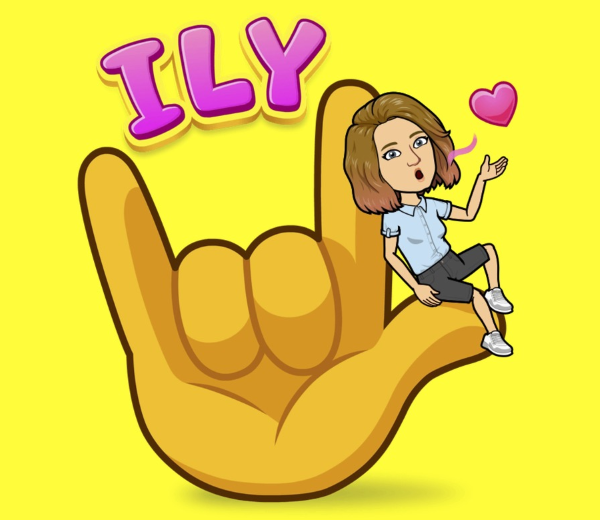 Last but not least, while Snapchat's ASL Lens greatly expands the ways that Snapchatters can express themselves and make meaningful connections with their friends and families through their Smartphone's camera, it's also important to think about this from a business point of view.
Snapchat's ASL lens can give marketers a much better way to communicate with hearing-impaired target audiences, all by simply including those users in Snap ads and campaigns, which can potentially boost reach and revenues, not only for third-party companies, but obviously, for Snap Inc. itself.
For those interested in trying out Snapchat's new ASL Alphabet Learning Lens, know that you can use the lens both on Android and iOS. You can access it either by scanning the Snapcode below, by clicking this link, or alternatively, by simply looking for "ASL Alphabet" via Snapchat's In-App Lens Explorer.