Those who want to beat the competition and want the best for themselves – then stick around. We've compiled a list of very helpful and perhaps game-changing tips on how to win over your potential employers by selling yourself in all the right ways.
However, there are a few things that every employee needs before their job search and interview. An attention-catching and professionally crafted curriculum vitae can be a game-changer and probably the ideal key to the perfect career opportunity.
It pays to get professional help regarding resumes, CVs, and similar career tools. Experts in CV writing have an in-depth knowledge of the job market and the current trends. That's why we advise our readers to visit the best CV Writing Service since they provide a plethora of career resources, and their goal is to help you out!
On another note, for those looking for the most updated, modern, and smart templates for resumes and cover letters, check out these JobHero reviews and check out JobHero's website for ready-made resume templates.
But for now, here are 5 different pieces of advice on pitching yourself to a hiring manager.
Proactive Pitching
Here's a bright idea to get ahead of the competition in the job market. Try proactively pitching yourself to hiring managers. Cut the fluff and get to the main point. Suppose you can build a relationship with employers who have hiring influence. In that case, there's a potential that an applicant can get to know about any future job openings before it's even made public to all other candidates.
As such, it can pay to skip the application process and take the complete initiative by contacting the leading employers instead of applying for job openings already posted online.
Don't Be Forgettable
Don't overlook this simple rule: avoid clichés, be accurate and specific. This makes a professional's candidacy much more vital, which in turn, makes them less forgettable. A strong pitch conveys the employee's value and makes them stand out from the rest. Skip the generalities and get specific with your work identity.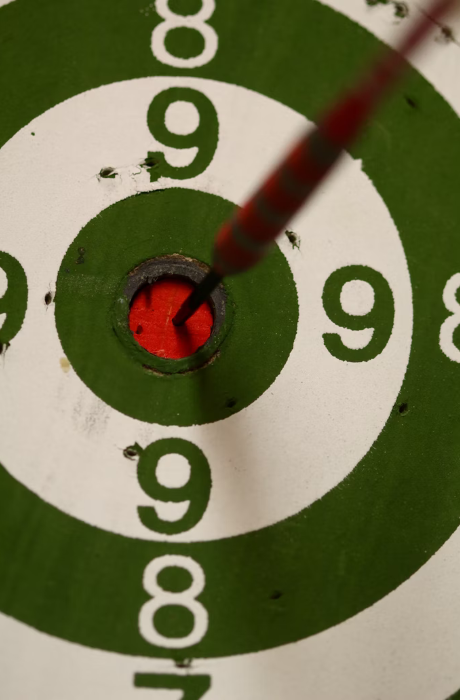 Job seekers who intend to pitch themselves should really emphasize how their key skills and strengths helped them out in their career life. Many candidates can easily say that they're team players and have worked in teams in their former position.
However, a line like that doesn't really leave much of a strong impression. However, if a candidate said something like:
"I've consistently worked in a team of 10 people for 5 years, collaborating with other departments inside of the organization and working with groups outside of the company. Our mission was to extract current market trends, leverage that knowledge, and perfect our sales and marketing strategy. Expertise in team-building and problem-solving were not just essential but fundamental."
That has more staying power for a pitch. So, be sure to skip past cliché and generalized phrases and highlight how your specific set of skills and expertise has boosted your career success, and include specific events and examples like what's stated above.
Contact Key Players
Here's a pro tip. Job seekers can narrow down on a company's department (outside of HR) that is relevant to the position that they want and connect with the employees there. It's daunting, but getting 50 job rejections is daunting as well. That said, pick your poison.
Applicants can try to narrow down on the key players at the company they want to work in, or better yet, get in contact with the hiring manager's supervisor. Another pro tip: in smaller companies, key players with decision-making power are usually the employees who work at the executive level.
On the other hand, for applicants who have their eyes set on a more prominent company, key players might be harder to find. However, there are some titles to look out for:
Titles with 'Director' in them
Titles with 'Manager' or 'Senior Manager'
Titles with 'Executive' in them
The job titles will vary depending on the industry and the company, but those are some useful references to start out with when looking for key players. When a candidate finds the key players, their next step should be to contact them.
Email is a good way to go. The idea is to pitch yourself before even going through the application process! This gives a great edge, and recruiters will be more likely to remember a candidate if they do this. However, be tactful in your pitch. Don't be too desperate.
Prepared Professional Narrative
A professional narrative provides employers with an applicant's immediate goal in terms of their career life and provides information on specifications of their strengths and expertise. A strong pitch should convey why an employee is unique and what they really have to add value.
Many potential hires will opt to try and look good in everything that they do but might not be able to provide a solid example. Preparing a professional narrative that brings out the exact details of a potential employee's value while giving concrete examples and details is much better.
Not only does a professional narrative help in doing that, but it also gives lucidity and clarity to a potential employee's defined work goals. In your pitch, aim to be sharp. Project the fact that you know yourself in your professional life.
Two-Way Street
Even if candidates pitch themselves to interviewers and recruiters, they should still remember that the whole process is a two-way street. Professionals who want to land the job by charming the socks off the hiring manager should consider a few things:
Prepare questions for the recruiter about the company's needs and goals
Show them that you've researched their company
Pitch an idea on how you would develop/help the company with a particular need that they have
Proactive pitching doesn't only mean initiation; it also means you need to research and engage with what the company is all about. For those who are really set on working for a particular brand and group, these prerequisites are essential for a successful pitch.
FINAL THOUGHTS
Don't be content with generalities and tips that you might learn from articles and guides. While they come in handy and are lifesavers, your pitch should be unique to the job opportunity that has caught your eye. Polish it, train it, and customize it. We hope this guide can help our readers with their job search and hopefully set them out to get more interviews!