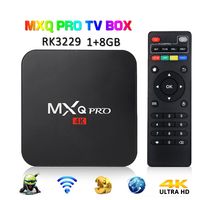 Being a dog owner demands a lot more than just giving your pet food on a daily basis. You have to make sure that you cater to your dog's health as well as to your pup's psychological needs (including monitoring any behavioral changes – for which CBD Dog Treats can greatly help). It is always important to give your pet a good measure of attention so that you can more easily notice whenever there are issues that need to be taken care of. One of the red flags every dog owner shouldn't overlook is an irrational behavior which can degenerate to more severe problems.
The Eyetamins blue blocker is a Dietary Blue Light Protection Supplement based on 8 powerful super nutrients that slows down the progress of age-related macular degeneration (AMD) and also reduces harmful effects of blue light from digital screens.
The GoDogGo Fetch Machine G4 is an automatic ball launcher for dogs that's specifically designed with dogs' safety in mind, featuring an Exclusive Safety Arc design that keeps your dog safe and ball activated Auto-Stop functionalities. This automatic ball launcher for dogs is without a doubt one of the safest models on the market that you can find currently available, and will surely provide endless hours of fun for both dog owners and their dog(s). All that makes it a great pet gadget to have around whenever your dog is feeling super energetic and wants to play for more hours than you can handle (either because of work, or your own energy), or even when you have an elbow injury and don't want your dog to be sad and left alone without playing his daily game of "Fetch".
The Ballsy Nuts About You Sack Pack is a Valentine's Day limited-edition of Ballsy's Sack Pack, featuring 3 men's grooming products for their man parts. This 3-piece kit of men's grooming products for man parts contains the Ballwash, which not only is the company's best selling product, but is also exactly what started the company in the first place, as well as their amazing Nut Rub Solid Cologne, and also a Sack Spray. All of these men's grooming products were created to be used down there at a man's special area.
The MBT Huracan 3000 Shoes are ultra-comfortable high-end running shoes that are specifically designed to help fitness enthusiasts correct their running posture. Overall, these high-end running shoes are extremely durable and super comfortable to wear, incredibly stable to run in (even during harder runs in uneven ground as well as on any faster runs), and offer great shock-absorbance. All that combined with their unique and spceialized design allows these shoes to help any runner (begginer or professional) to correct their running posture.
Since the legalization of using CBD or cannabidiol, a variety of cool CBD products have surfaced. As such, CBD is almost everywhere! Aside from medical use, there are plenty of ways that you may benefit from cannabidiol (read more). And they are presented creatively in different and creative ways!
The WeatherFlow Tempest Weather System is an affordable high-end Smart Home weather system that works together with a powerful AI-Powered weather App to accurately forecast any upcoming weather. By having this ingenious Smart Home weather tracking system installed at your house, you're offered an easy and reliable way of forecasting the weather for the upcoming days. This smart weather system can measure literally any weather statistics (like rain, wind, temperature, humidity, etc.).
The Echelon FitNation Flex Bike Ultra is an all-in-one workout cycling system that allows you to perform both upper and lower body workouts while you cycle. Basically, this all-in-one workout cycling exercise bike features multiple levels of adjustable magnetic resistance that ensure you can challenge yourself and work harder on your lower body, while also coming equipped with built-in resistance bands that allow you to work on your upper body at the same time. Additionally, the bike also integrates an LCD display that features six different tracking functions that you can conveniently use to track your progress, and those include speed, time, distance, scan, calories, and pulse.