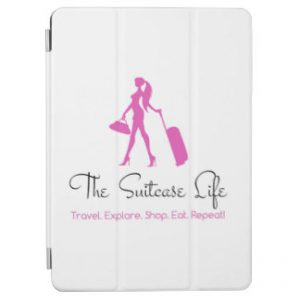 Summer is here so it's time to get out there and enjoy the hot weather—and also use some of the extra down time to boost your self-care regime, fashion game, wellness and ensure all is clean and spiffy on the homefront. Here are a few tech-oriented finds that can help improve life on all of those fronts.
Discount Glasses Online – NFL Styles (www.DiscountGlasses.com) – $20.98
What better way to show your team pride than with officially licensed NFL-style glasses from DiscountGlasses.com, an online optical retailer dedicated to making savvy shoppers look amazing. By providing competitive prices, DiscountGlasses.com gives you the ability to purchase multiple pairs of stylish eyewear to show off whoever you are, however you're feeling, or who you're rooting for on any given day. Simply go to the Web site, choose your favorite team, and receive the direct-to-door shipment so you're ready to head to the stadium and cheer them on in their quest for the Lombardi Trophy. If football isn't your thing, check out hundreds of other affordable, trendy and quality styles on DiscountGlasses.com, including brands like Maui Jim, Prive, Body Glove, Lunettos, and more. If you need prescription glasses, they also make it easy to upload your prescription online ensuring that your sunglass needs are met.
Reliable Ovo 150GT Portable Steam Iron & Garment Steamer (www.ReliableCorporation.com) – $49.00
Here's a super handy mini multi-tasker. It's an iron. It's a steamer. It's both! But don't be fooled by its charm. This portable powerhouse travels light and takes out wrinkles without taking up space. The Ovo 150GT Portable Steam Iron & Garment Steamer makes the ideal travel companion for you this summer and beyond. With a patent-pending heating system, you'll get impressive steam volume in the palm of your hand, without the worry of spitting or leaking. Other features include a unique 2-in-1 case that works both as an iron rest and as a travel pouch and an ample water tank that provides continuous steam for up to 10 minutes. The iron rest features heat-resistant silicone so you can put it down without worry. Whether you're on-the-go or at home, the Ovo 150GT will help ensure you're wardrobe ready.
The Suitcase Life Merchandise (www.TheSuitcaseLifeStore.com) – Prices vary starting under $10
Are you a girl who lives for travel?  Are you a lady who loves adventure and fabulous vacations? Are you a woman with wanderlust in her soul? Then check out my own TheSuitcaseLifeStore.com where you'll find all kinds of chic travel tech gadgets and accessories plus fashion, drinkware, office gear and other swag showcasing your joy for journeying—however near, far, long or short. From travel bags and tags to fashion and accessories to mugs, mousepads, portable chargers and much in between, The Suitcase Life has you covered in fabulous form! Gadgets and gear from TheSuitcaseLifeStore.com will help you celebrate—and display—your enduring desire to Travel, Explore, Shop, Eat and Repeat!
Jelly Cylinder Nano Jellyfish Tank (www.JellyfishArt.com) – $369.00
Summer is a great time to take in the beauty of marine life, so for ocean-lovers (and those who just like amazing, awe-inducing décor enhancements), JellyfishArt.com has created one of the coolest interior adornments. Envision something with the nostalgia and intrigue of a lava lamp, combined with the thrill of "living" art. This company has made the concepts of jellyfish tanks a simple reality for any home or office décor. These are interior-design-friendly, modern, cutting-edge aquariums that are easy to set up and maintain. As an all-inclusive kit, the Jellyfish Cylinder kits include three sustainably aqua-cultured, live Moon Jellyfish and everything you need to set up the aquarium. The Jellyfish are express shipped directly to your door and are backed by a 10-day "Arrive Alive Guarantee." These JellyfishArt.com kits are a truly unique gift for the holiday season, especially for that person who seemingly has it all.
Pela Case (www.PelaCase.com) – Starting at $30
Helping lead the way with environmentally sustainable tech accessories is the Pela Case, the world's first zero-waste compostable phone case. It is made from Flaxstic, a compostable bioplastic elastomer that uses flax straw materials. Pela Case protects your smartphone from scratches, everyday wear and tear and even the occasional drop. It will biodegrade in an industrial compost facility or in your very own backyard composter, making it a trailblazer in the move toward a plastic-free future. Pela Case is also as stylish as it is eco-friendly, available in many different colors and styles for various iPhone and Android models. You can feel good about your purchase knowing that Pela gives back as this company is a proud member of 1% for the Planet, which means they will be donating at least 1% of their sales to environmental non-profit groups.
Rindle Waves (www.RindleWaves.com) – Prices Vary
Rindle Waves is the embodiment of "Modern Art with Meaning."  Where special audible moments are captured allowing you to keep them forever as contemporary art! This company combines sound plus superb materials to make a personalized piece of art like none other. Their Sound Wave Art is made from taking any sound and converting it into a visual display of the volume and sound. The audio you provide, be it your own voice, a baby's heartbeat, your favorite song, or anything audible is converted to a visual representation of the entire sound, song or other to make your custom piece.  Every sound wave is completely unique, making it a perfect personalized gift for any occasion such as a wedding, anniversary, new baby, graduation, holiday…the list goes on. Available in a variety of print types, including paper, canvas, wood, and metal, other options include color scheme choice, the inclusion of multiple lines of text, to integrate a photograph and for professional framing. All you have to do is choose the print type, provide the audio info (Artist and Song) or upload your personal audio with or without a photo and accompanying text! You will receive proofs via email for your review and approval. Once they get your seal of approval, the custom piece of art is made and shipped to your door. Rindle Waves is much more than a sound art maker.  They are a moment maker. An art experience, that will touch the heart.
iRobot Braava Jet 240 (www.iRobot.com) – $199
Who wouldn't love a robot, especially one that cleans the floors while you get to relax on the couch? This smart device is great for mopping and sweeping in particularly dirty spaces, like kitchens and bathrooms. It has three cleaning modes: wet mopping, damp sweeping and dry sweeping. Plus, its square shape and compact size allows it to get into hard-to-reach places, including under and around toilets, into corners, and below cabinets. What's also pretty cool is that the iRobot Braava Jet remembers obstacles in its path and slows down to gently clean along furniture, walls, and fixtures before returning to its starting point after completing a cleaning run. And, if it encounters a problem it'll automatically shut off. All you have to do is fill the water reservoir, select the right cleaning pad for the job, press clean and the robot will do the rest! This device is also compatible with the iRobot HOME App via Bluetooth.
iRobot Roomba 980 (www.iRobot.com) – $899
Another great iRobot product that lets you relax while stepping up the cleaning of your home is the Roomba 980 model. This Wi-Fi Connected Robot Vacuum is capable of cleaning and navigating an entire level of a home (up to 2,000 sq. ft.), seamlessly recharging and resuming as needed until the job is done. With the companion iRobot HOME App, users can view new Clean Map Reports on their phone, which show the dirtiest areas of the home leveraging iRobot's patented Dirt Detect technology. The Roomba 980 also features Carpet Boost mode, in which the motor will automatically boost its suction power when on carpet and rug, where dirt is harder to reach. At just 3.6 inches tall, the Roomba 980 is designed to clean under beds, sofas, toe kicks, and other hard-to-reach areas. Cliff Detect sensors prevent the robot from falling down stairs or tumbling over drop-offs. The iRobot Roomba 980 vacuum gives you cleaner floors, throughout your entire home, all at the push of a button.
MesoLyft Lip (www.MesoLyft.com) – $79.99
Lips need a Lyft? Consider MesoLyft's revolutionary micro-needle skincare technology–a great medtech innovation. As we age, we lose collagen and elastin, which are the building blocks of radiant skin. MesoLyft's micro-needles and serum condition the skin's surface for a non-invasive boost back to beautiful. MesoLyft Lip enhances lip volume and texture instantly, with no tingling. It hydrates dry chapped lips and makes lipstick go on and sit better and longer. MesoLyft Lip Enhancer is formulated using mango butter to both condition and plump the lips. Silicones make them feel extra soft and silky, and Aloe Vera soothes the area after gentle exfoliation by the micro-needles. This veritable magic wand instantly creates a luscious pout. To use, just roll over the entire lip and around the lip line to instantly plump lips and smooth fine lines. After 3-4 weeks of continued use, there's a noticeable long-term smoothness. You can use it daily as often as needed.
MitoQ (www.MitoQ.com) – Prices Vary
MitoQ Limited is a New Zealand-based company that's introduced MitoQ, the world's first mitochondria-targeted antioxidant skincare and supplement range now available worldwide.  Mitochondrial health is a new and exciting field of scitech-driven supplementation that has the potential to have a significant impact in the anti-aging, health and well-being markets…and our individual lives. By slowing the gradual damage associated with oxidative stress in your body, MitoQ supports optimal organ function for improved long-term health. Improving mitochondrial performance supports optimal organ health, increases energy output, improves recovery and builds resilience against the free radical damage associated with aging and disease. MitoQ reports that it's backed by over a decade of independent research, costing $60 million and producing over 200 published papers in respected medical journals.  Without your health you have nothing, so this can help you look after it now so you can benefit up ahead and get the most out of life.
~~~
As the Executive Editor and Producer of "The Luxe List," Merilee Kern is an internationally-regarded consumer product trends expert and hospitality industry voice of authority—a travel, dining, leisure and lifestyle expert who spotlights noteworthy marketplace innovations, change makers, movers and shakers. She reports on exemplary travel destinations and experiences, extraordinary events and newsworthy products and services across all categories. Reach her online at www.TheLuxeList.com, on Twitter at www.Twitter.com/LuxeListEditor, on Facebook at www.Facebook.com/TheLuxeList and on Instagram at www.Instagram.com/LuxeListReviews.
***Some or all of the accommodations(s), experience(s), item(s) and/or service(s) detailed above may have been provided at no cost or sponsored to accommodate this review, but all opinions expressed are entirely those of Merilee Kern and have not been influenced in any way.***

Comment on this article and other GadgetGram content by visiting our Facebook page, or our Twitter and Instagram feeds.