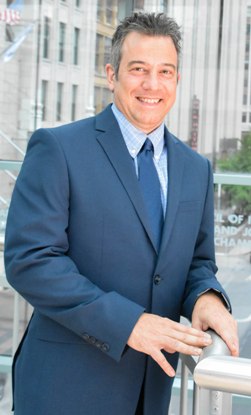 GadgetGram is an online technology news source, consisting of product reviews, technology news and the latest tech trends. It offers visitors a variety of interactive and educational resources as well as many exciting and enticing purchase opportunities. With a large and expanding viewership, comprised of visitors from diverse demographics and multiple geographic regions, GadgetGram.com is a premium venue for product sales, advertising placements, and branding opportunities.
David Novak is an internationally syndicated columnist and expert in consumer electronics. His column appears in over 120 newspapers around the country, and enjoys over 3 million in readership. His website and byline appear all over the world including such publications as Wall Street Journal, USA Today, Men's Health, Popular Science, PC Magazine, National Geographic, Newsweek, Popular Mechanics, Forbes, Cosmopolitan Magazine, T3, Stuff, Wired, CNET, Engadget, InfoWorld, Men's Journal, Electric House, HSPA, South Carolina Living Magazine, Georgia Living Magazine, Florida Living Magazine, Kentucky Living Magazine and GQ Magazine.
He is also a weekly guest on IndyStyle TV, a regional lifestyle magazine TV show covering Indianapolis and 3 other states.  He has also made radio appearances on the The Mark Levin Radio Show, The Laura Ingraham Talk Show, Bob & Tom Show, and the Paul Harvey Radio Show. TV appearances include The Today Show, Good Morning America and Kelly and Ryan. For the last 20 years, David Novak has appeared in newspapers, magazines, radio, and TV around the world, reviewing the latest in consumer technology.
To learn more about CUSTOM TAILORED advertising opportunities, contact the Webmaster at: [email protected]