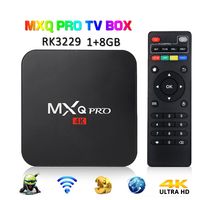 The Buddy Beat Light is a wearable neck presence light that's designed to light up the space around you, featuring a magnet loop construction that keeps it securely closed, Front and Back LEDs for signaling your presence, a set of LED Reading Lights for illuminating the space in front of you, and a built-in Wireless Bluetooth Speaker and Microphone for listening to music and taking calls, featuring an average of 6 hours of battery life, or up to 20 hours of runtime when using just its LED Lights. This wearable 2-in-1 presence light and Bluetooth Speaker is a great personal accessory for enjoying the outdoors during the nighttime, whether you're simply planing to go on a walk; to do a little exercise outside like running, jogging, or biking; or even for times when you're out camping. Its Frontal LED Reading Lights also make this device perfect for all hobbyists, as it can easily keep your work space illuminated when reading, knitting, crocheting, sewing, repairing, or when doing just about any sort of DIY activity. All and all, the Buddy Beat Light makes for a great gift, either for yourself or for your loved ones.
The Withings ScanWatch is an advanced hybrid smartwatch that integrates multiple wellness functions such as an heart rate sensor for monitoring cardiovascular health, a medical-grade ECG for detecting normal heart rhythm as well as atrial fibrillation, and also a built-in Oximeter to record blood oxygen levels from your wrist through a high-end SpO2 sensor in only 30 seconds. The ScanWatch can also be used as a sophisticated activity monitor to track physical activity parameters such as steps, calories, elevation, and workout routes (via connected GPS), and it can also automatically recognize more than 30 daily activities such as walking, running, swimming, and cycling. It also offers Fitness Level assessments by measuring your heart's and muscles' ability to convert oxygen into energy during physical exercise. Lastly, the ScanWatch can also be connected with the Withings Health Mate App (and over 100 other third-party Apps) to provide you with data and insights on its monitored health data, as well as to schedule activity reminders, set goals, and manage wellness achievements, all through the App. All that makes the Withings ScanWatch one of the most advanced hybrid smartwatches that you can find available on the market today.
With little time left to shop for items duly showcasing our adoration and appreciation for those who enrich our lives, there's still ample opportunity...
The LumiCharge-LD is a 4-in-1 Multifunctional LED Desk Lamp that works as a Dimmable Night Light that boasts Voice Assistant support, a built-in 24-Hour Light Clock and Bluetooth Speaker, a Universal Charging Dock with both USB-C and Lighting connectivity options and a 10W Wireless Charging Stand. All and all, this Multifunctional LED Desk Lamp makes for a great addition for any desk space, living room table or bedroom nightstand.
The 360 Robot Vacuum Cleaner S8 is an innovative 2-in-1 smart robot vacuum and mop that features a LIDAR Navigation System for accurately navigating through your home by mapping it in real-time, as well as Voice Assistant support to Alexa and the Google Assistant, and up to 2 hours of battery life. Since it features both vacuuming and mopping functionalities, the 360 Robot Vacuum Cleaner S8 can literally do it all, meaning that it is capable of thoroughly cleaning your home. Moreover, since this smart robot vacuum also boasts a maximum suction power of 2700Pa that can be calibrated between 4 different Adjustable Suction Levels, the S8 is also capable of effectively getting rid of dust, dirt, debris and even pet hair from the floors when set to work at its highest Suction Setting. Best of all, via its dedicated Smartphone Companion App, users are provided with a Multi-Floor Map Management that allows them to save up to 5 maps, which you can then further fine-tune by setting up virtual line boundaries or no-go zones to keep some areas of your house completely undisturbed.
Online casinos are a great way to gamble without having to leave your home. Here are 3 gadgets that can enhance your online casino experience.
The invisaWear Smart Jewelry Accessories are designed to work as discreet wearable smart jewelry accessories for personal safety that can send an immediate SOS alert during any emergency to 5 emergency contacts with your current location via your phone's GPS. Best of all, these personal safety smart jewelry accessories are also compatible with ADT's Monitoring System via their subscription service, which after enabled, will then also have that same SOS alert go straight to their 24/7 Help System. All and all, the invisaWear Smart Jewelry Accessories are designed to keep you and your loved ones safe through just about any emergency situation.
The COOLY is a unique portable battery-powered wearable fan that can be clipped onto your belt or shirt, working by directly blowing air between a user's clothing and their backs and featuring a quiet operation, 3 Fan Speeds and up to 6.5 hours of battery life. The COOLY's unique and innovative wearable design ultimately frees up a user's hands, as the device is directly stabilized on their clothing thanks to its built-in Fixation Clip. All that makes this portable and wearable fan perfect for keeping yourself fresh during any upcoming hotter days, and most likely, better than most other cooling devices for personal use (if not all) that you can find available on the market. Overall, this wearable fan is perfect for campers, fishers, hikers, or anyone else that enjoys participating in any sort of outdoor activities.