Check Out Gagetguy On Indystyle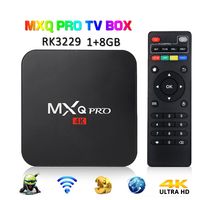 The concept of crypto faucets is straightforward; you earn digital, decentralized currency for using a site or service without needing to part with your own cash in return. There are a surprising number of crypto faucets out there, and if you don't have a well optimized strategy for leveraging them, you're unlikely to see meaningful returns. This article will tell you more about crypto faucets and the strategies that you can implement to make them useful, rather than a time sink that doesn't make practical sense to pursue.
Online Gambling can offer multiple different advantages to casino lovers, from mobile compatibility, to a wide variety of games, along with bonuses and promotions, and even advanced encryption methods that help to ensure a player's security and anonymity.
There are a few different ways for online casino enthusiasts to entertain themselves while playing an online casino in the UK. Here are a few tips on that.
The BioBidet Bliss BB-2000 is a smart electric bidet toilet seat that works with most one and two-piece toilets, integrating all the necessary features to perfectly cover all the personal hygiene needs of men and women alike. It features a Posterior Wash for his/her back, a Frontal Feminine Wash, and a more powerful Vortex Massage Wash that moves water in a swirling motion to help stimulate bowel movement and relieve constipation, with all these functionalities featuring on-demand heated water via its Hybrid Heating Technology. In addition, the BioBidet Bliss BB-2000 also comes equipped with a 3-in-1 Stainless Steel Nozzle that automatically self-cleans itself before and after washes, for which both its nozzle position and water-pressure can be easily adjusted. It also integrates a Heated Seat with Adjustable Temperature Controls, a Warm Air Dryer, an Automatic Odor-Reducing Deodorizer, and even a simplified built-in Touch Screen Control Panel at it's right-side that comes equipped with a built-in soothing Blue LED Nightlight for decent illumination during nighttime use. Lastly, it also comes with a Large Wireless Screen Remote Control for easily configuring all its different functionalities.
The SMOROBOT Tank X11 is a smart cordless robotic pool cleaner designed specifically for inground pools that's powered by a set of three high-speed smart motors, while also integrating a dual ultra-scrubbing brush wheels drive system and a high-end water pump that boasts 188W of suction power, and featuring an Intelligent Path Planning that allows it to easily cover around 1180 sq.ft. per hour, along with a 10000mAh battery that gives it over 3.5 hours of run time, ultimately making it capable of covering up to 4,100 sq.ft. on a full-charge. Best of all, thanks to the advanced algorithm that's used to run its Intelligent Path Planning function, this smart cordless robotic pool cleaner is fully capable of cleaning and scrubbing your pool's tiles and waterline, its flooring, and even its walls by standing perfectly stable at a 90º angle without ever tumbling over. On top of everything, its internal battery also features four different Safety functionalities.
The Ooni Fyra 12 is a portable hardwood-pellet pizza oven equipped with a powder-coated carbon steel shell that has an optimal heat retention, making it capable of reaching temperatures up to 950°F (500°C) in just 15 minutes and quickly cook a Neapolitan-style pizza in just 60 seconds. Designed for effortlessly cooking pizza in a hassle free, simple and efficient way, this portable hardwood-pellet-fired pizza oven combines its optimal heat retention with the natural heating efficiency of hardwood pellets, ultimately offering all pizza lovers an extraordinary pizza-cooking experience, along with a super-quick burn time and minimal energy waste.
The thrill, rush, and adrenaline that come with gambling has led to an influx of gamblers or casino enthusiasts all over the world, with large numbers of casinos popping up in every big city. Here's a list of the biggest casinos in America.
The Lorex 2K Wired Video Doorbell is an electric-powered smart video doorbell that boasts a IP65 Weather-Resistance rating, while also featuring a high-end camera that can record video at 2K QHD resolution in a 164° Ultra-wide FOV with both HDR and Color Night Vision functionalities, along with a pre-inserted 32GB WD microSD Card (expandable to 256GB) for local storage of its HD video recording, a motion detection sensor, a built-in LED nightlight for extra illumination, a remote-activated siren, a Full Duplex 2-Way Audio System with Noise Cancellation, Wi-Fi Connectivity, and Voice Assistant support to Amazon Alexa. On top of everything, its motion detection sensor also gives this smart video doorbell a Pre-Recording function, which triggers the doorbell to automatically start recording video after just 5 seconds of its motion sensor detecting any activity within the unit's proximity-range, ultimately ensuring that you don't miss anything. Lastly, homeowners can also set up between 1 to 3 Pre-Recorded Quick Response Messages and use those to easily greet any visitors who ring at their doorbell.