Check Out Gagetguy On Indystyle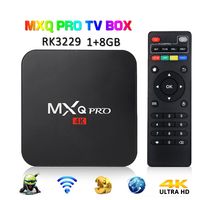 Recent Google Pixel 7 leaks reveal the Pixel 7 Series will have an almost-identical design to the Pixel 6 Series, reasonably better specs, and the same price-tags as their predecessors from the Pixel 6 Series.
The Lumina Webcam is a smart AI-powered webcam equipped with a 8.3MP ultra-wide camera lens powered by a 4K SONY Image Sensor that can record high-quality video up to a 4K studio-like image-quality and with a Configurable FOV between 65 to 95 degrees, coming together with a magnetic Privacy Cover and an included Screwing Mount that's compatible with 1/4" Tripods, all while also featuring both USB-C and USB-A Connectivity, along with multiple AI-powered video-recording functions, including an Auto Focus Mode powered by depth-sensing technology, an Auto-Framing AI Cameraman that follows subjects in order to perfectly center them within the webcam's video-frame, an Adaptive Color Correction System that helps to repair color deficiencies, and an Auto Light Adjustment that's automatically activated in mid- to low-light scenes. By using this webcam, you can perfectly ensure that you always have a good video-quality from your end when participating in any future video-calls and/or videoconferences.
The iLive Indoor/Outdoor Dual Bluetooth Speakers are a set of portable dual Bluetooth speakers that can optionally be used with their removable 10" stakes to have them placed in the ground, featuring a waterproof construction, a set of dual speaker drivers for 360° omnidirectional sound, built-in controls, both an Aux Input port and a MicroSD Card slot for reading and playing music, along with FM Radio, Bluetooth 5 Connectivity with 33 ft. wireless range and TWS Dual Pairing, and a built-in rechargeable solar-panel battery that can be charged via electric-power or via solar-power, with it offering users up to 20 hours of battery life. All in all, these 2 portable dual Bluetooth speakers are perfect for enjoying music both indoors as well as outdoors, which for the latter, goes for just about any outdoors location, whether you're simply looking to throw a party at your back-yard and enjoy some of your favorite tunes, enjoy some relaxing music while at the beach, or even while camping.
Sports betting has been growing over the past few years, and the popularity of legal sports apps is on the rise. People are turning to these sports apps to remove the hassle of risking their money on illegal online sports gambling sites. If you're a sports fan and love to bet on them, there's no denying that legal sports apps can be an excellent way to enjoy what you love in a safe and enjoyable environment. Read on from this post to find out why you should use legal sports betting apps as a gambler.
History's largest clinical trial comparing melatonin to cannabinoids as sleep-aid finds significant improvements in sleep quality and duration as well as less of one...
The Lorex 2K Pan-Tilt Outdoor Wi-Fi Security Camera is an electric-powered smart outdoor camera that features a IP66 Weatherproof Rating, a high-end Pan-Tilt camera system integrated with a 4MP image sensor that can record video at 2K QHD resolution in a 360° FOV for full coverage that also boasts Digital Zoom, Color Night Vision and IR Night Vision functions, as well as an AI-Powered Person Detection functionality, along with a motion detection sensor, and a set of built-in motion-activated dual LED nightlights, and a 2-Way Talk System that's also integrated with a remote-activated siren, all while also coming equipped with a pre-inserted 32GB MicroSD Card (expandable to 256GB) for local storage of its 2K QHD video recording, plus both Wi-Fi and Ethernet Connectivity, and also Voice Assistant support for both Amazon Alexa and the Google Assistant, as well as Smart Home integration compatibility with Chromecast and Firestick. With the Lorex 2K Pan-Tilt Outdoor Wi-Fi Security Camera you're able to have an around-the-clock coverage of your property with access to multiple smart-recording functionalities that ultimately allow users to safely and reliably protect their household and/or place or business.
Delta-8 is a new cannabinoid that's quickly gaining popularity due to its unique effects, consisting of a non-psychoactive, lightly intoxicating form of THC that doesn't cause the "high" associated with marijuana use.
The Indigo Wild Zum Laundry Soap is an all-natural plant-based liquid laundry soap that's completely free of chemical ingredients, as it is formulated solely with genuine high-quality, vegetarian ingredients. Unlike regular laundry detergents that contain several chemical ingredients, this all-natural liquid laundry soap from Indigo Wild can be used to safely wash and freshen up any type of clothing item, all without you ever having to worry about it ruining the fabric from your clothing items or ultimately causing harmful health effects on your skin and body.