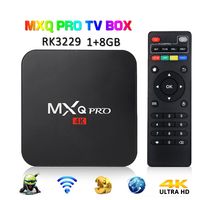 California
overcast clouds
The Reliefband Sport is an anti-nausea wristband designed for the prevention and treatment of nausea and vomiting due to anxiety, physician-diagnosed migraines, motion sickness, hangovers, chemotherapy and morning sickness associated with pregnancy.
The myCharge Hub 18W Turbo is an all-in-one portable 10,500mAh Power Bank that features built-in Apple Lightning and USB-C Charging Cables and a built-in USB port for charging an additional device, featuring up to 54 hours of battery life. With this super powerful powerbank you can easily keep all of your devices recharged for multiple days while you're on-the-go.
The Hormone STERO is an ultra-durable and extremely versatile laptop sleeve that not only can protect and store your laptop safely, but also doubles as a very sturdy laptop stand for a more comfortable and more ergonomic viewing and working experience. Now, what's really special about it is that while many other brands of laptop sleeves currently available for purchasing can take you quite a long time just to take out your laptop, unfolding their built-in stand, and finally placing it at a comfortable angle, the Hormone STERO can do that really, REALLY quick, in just 3 seconds. No more, no less. It's just that simple. All and all, the Hormone STERO makes for a great laptop sleeve, as it is designed to help you maintain maximum productivity and focus by allowing you to set it up (or neatly fold it back inwards) in just 3 seconds. With it, you have the perfect laptop accessory to keep your laptop safely stored and perfectly protected at all times, while also allowing you to set up a work station quickly and conveniently wherever you device to go next, whether that's at home, at your workplace, at a coffee shop, a library, or anything else in between.
T-Mobile and Reese's are giving Halloween a 5G upgrade, transforming an NYC brownstone and select T-Mobile stores into the ultimate trick-or-treat destinations. Now you can get way more Reese's, way faster. 
Since Google Chrome version 91, many new different and more user-friendly features have being tested. Here are the best features to try out.
Autumn is coming, marking the beginning of the holidays for many people, with some getting ready for massive festivals to commemorate. Here are the most awaited Music Festivals in Europe during this Autumn.
The Aiwana Mam 2 is a simple and stylish high-end air purifier that operates at a low-noise level and with a low power consumption, coming equipped with a triple-layer filter to effectively purify the air indoors. Coming equipped with the latest air filtration technology, the Mam 2 can effectively filter out micro dust as small as 0.3μm. What's even better about this air purifier is that its three high-end filters are also infused with natural green tea and other corrugate ingredients that ultimately give it a deodorizing and a disinfecting features, which both work together with its air purifying functionality. All and all, this air purifier is designed to help you easily keep an eye on the levels of air-quality of the air you breathe indoors, all while being fairly easy to use and to maintain, as well as operating at a fairly low noise level while only consuming a low-level of power.
With so many Apps and services working in a completely remote and digital way, it's important that companies have a Single Sign-On Solution implemented. Here's why.