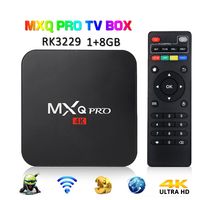 For those that love online betting, there are some issues that might come up when choosing an Online Betting App. Here's how to avoid those issues.
The Mud Daddy is a compact and portable washing device for removing mud or dirt from your dog's paws and coat, featuring a large-capacity 2.1 Gallon (8L) water tank that can keep water warm for up to 2.5 hours. Working simply by using manual pump pressure rather than any type of motor for its stored water to flow out of it, this portable washing solution is silent and requires no electricity to work. The device's Long Reach 6 ft. Heavy-Duty Hose can be equipped with an included Brush Shower Head Attachment that features firm bristles to transform it into a portable dog shower. All that makes the Mud Daddy the perfect dog-washing solution for all dog owners to easily and conveniently remove wet mud or dirt from their dog's coat and paws. Still, you can also use this device to wash and clean up any other animal or object. All and all, the Mud Daddy makes for a great all-in-one washing solution for rinsing off mud and dirt from just about anything.
For those that love playing on Online Casinos, here's how to look for an online bookie with a decent and reliable Online Bookmaker Mobile App.
Microphone cords are some of the most important cables that you will use when recording audio. Here's a detailed explanation on why that's the case.
The MOMAX Q.LED Desk Lamp is a dimmable LED desk lamp that also integrates a 10W Qi-Enabled Wireless Charging Base that can recharge any Qi-enabled devices. This sleek aluminum dimmable LED desk lamp integrates an extremely flexible 180º Adjustable Lamp Arm that comes equipped with a 270º Rotatable Head, and this combination ultimately makes it possible for you to be able to position its LED Light at whatever angle you need it to be. Featuring 5 different Color Temperatures and 6 Brightness Levels for its dimmable LED light, users can conveniently change the lamp's light settings between 30 different possible light combinations for creating different moods or environments within the room, whether you need a stronger and brighter white light for reading, or a smoother and softer yellow light for studying for long periods of time. Lastly, next to its 10W Wireless Charging Base, we also have a 5V/1A USB Charging port that can be used for recharging a second device.
There's one major trend that has the potential to shake up the tech. market, and that's Wearable Technology, which can cause a major impact in our lives.
The EPOS SENNHEISER ADAPT 660 is a comfortable Wireless Headset designed for work environments that features ANC Technology, built-in Touch Controls, Bluetooth 5.0 Connectivity, and up to 30 hours of battery life for audio playback. This ANC Wireless Headset also features Voice Assistant Support to Amazon Alexa, with several different languages supported, and the headset is also certified for Microsoft Teams as well as optimized for UC (Universal Communications), so it also works with pretty much any VOIP Computer App, whether that's Skype, Zoom, or any other Voice App. Last but not least, via the headset's proprietary Smartphone Companion App (called the EPOS Connect App), users can also complete customize the headset's audio settings and adjust those to their personal preferences. Whether you need to take calls or block out distracting noise, the EPOS SENNHEISER ADAPT 660 is the ideal headset that you want to have for staying focused on your office work, for keeping up with a positive work-flow, and for staying productive.
The SteelSeries QcK Heavy XXL Siege Black Ice is a limited edition gaming mousepad that's optimized for low and high CPI tracking movements, featuring extreme durability for perfect mouse control, a thick non-slip rubber base that eliminates any unwanted movement, and washable materials for easy cleaning. Portraying a panoramic cut-out picture of Siege's Operation Black Ice, this limited-edition Rainbow Six Siege gaming mousepad from SteelSeries makes for a great gaming accessory for the gaming station of any true R6 Siege fan.