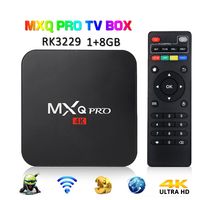 The Xplora XGO2 is a high-end smartwatch for kids from 5 to 12 years old that features mobile phone functionalities like calls and messages from pre-approved contacts, a 0.3MP Camera that allows kids to easily snap pictures, a built-in SOS button that can be used to inform all pre-saved emergency contacts with a child's location via GPS Tracking, and a battery life standby time of around 72 hours. To put it simply, the Xplora XGO2 allows parents to keep their kids reachable at all times while simultaneously allowing them to start becoming familiar with the technology world. Best of all, to ensure that each children that gets this smartwatch for kids has their first-steps into the digital world in the safest way possible, the Xplora XGO2 doesn't come with any of services that aren't appropriate for children, such as internet access, social media and most game-related applications. All that makes the XGO2 the perfect 2-in-1 entry-level smartwatch and mobile phone for kids.
Mario Kart Live 2.0 beings a major update that raises the possibilities of Live Gaming, as the display for the camera on each player's kart can now be outputted simultaneously over a Switch and a connected screen. This means a second player doesn't need a second copy of the game, and can even play with their personal controllers if they want.
The EverLights Permanent Christmas Lights are a fully-waterproof and widely customizable smartphone-controlled lighting system that integrates up to 200 color-changing light bulbs which can be set to work in one of 250 unique color/brightness combinations at a time. This smartphone-controlled lighting system can be easily installed outside any home, no matter the shape or size of your house roof. Best of all, via the Everlights App, users can pick from already-existing preset patterns or control each light individually to design specific lighting patterns for different occasions such as holidays, birthdays or anything of the sorts, no matter if that's to celebrate Christmas, to commemorate nationhood during Independence Day, or even to embrace the Halloween spirit with spooky lighting effects. All and all, the EverLights Permanent Christmas Lights look fantastic on any home, as they're hardly noticeable during the day, but greatly pop-out at night with a clean, distinct and very cheerful look. In other words, these are the best permanent holiday lights that you'll ever find.
The HUSO Home+ 2.0 is a portable sound frequency and sound therapy machine that works via a pair of over-the-ear headphones, featuring 16 sound programs that can help to reduce stress, as well as 2 sets of Wrist and Ankle Bands that are used to deliver gentle vibrations. With this revolutionary sound frequency and sound therapy machine you can have less stress in your life, achieve a better sleep every night and ultimately have a clear mind for more focus and a better performance overall, whether that's at work or at school. All and all, the HUSO Home+ 2.0 can greatly improve your quality of life, and that goes especially for people that deal with stressful environments on a daily basis.
Just recently, Samsung teased a new line of concept devices that feature what appears to be a new type of innovative flexible OLED screens.
When choosing between different online casino games, here are the most important things to consider prior to taking your chances.
For those looking to play in BitStarz Casino, here's a detailed review about all the System Requirements your devices will need to have.
Ham radio – or amateur radio – has been around since the advent of radio and is still popular today. Here's everything to know about it!