Check Out Gagetguy On Indystyle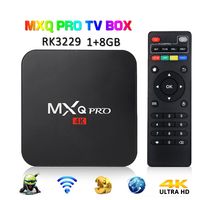 First-to-market live e-retail video ushering in the relational economy era by combining the simplicity of a call with the power of e-Commerce for superior...
Numerous indicators make clear that the next five years will usher in extreme transformation for a multitude of industries and sectors as well as...
The Monster Smart Home Digital Photo Frame is a smart picture frame that features a 10-inch high-definition 1280p touchscreen, 16GB of storage space for storing up to 4,000 photos, Wi-Fi Connectivity, In-App controls, and Voice Assistant Support for both Amazon Alexa and the Google Assistant. Unlike smart digital photo frames from other brands that might require quite a bit of time for users to upload photos to their internal storage, this smart picture frame can have up to 100 photos uploaded at once to its 16GB memory via its Smartphone Companion App, which can save you a lot of time. Best of all, the Monster Smart Home Digital Photo Frame also comes with an additional 6GB of free cloud storage.
The Freehands Light Up Running Gloves are battery-illuminated gloves designed for running in low-light conditions, coming equipped with a built-in presence LED light that feature 3 different finger-touch light settings. By simply pressing the built-in Power Button at the back-side of each glove, users can swap the Light Settings for their Light Up Running Gloves, which can be set between Rapid Blinking, Slow Blinking, and Steady Light (always-on). All in all, these battery-power illuminated running gloves are great for keeping both drives and cyclists alike aware of your presence when running in low-light conditions.
The Re:start Underseat Rolling Case is an eco-friendly rolling laptop case made of 100% recycled and biodegradable materials that features 2 easy-glide wheels, a push-button telescoping handle, and a water-resistant coating, along with a padded 15.6" laptop pocket, an interior organizer section, and 2 front zippered pockets. Built with city-functionality in mind, this sleek eco-friendly rolling case offers you the versatility you need to carry all of your essentials while traveling, all while always completing your choice of attire with an uncompromising style, whether that's business clothing or a more casual look. Best of all, the Re:start Underseat Rolling Case is also cleverly designed to fit under the seat for most airlines. All in all, this eco-friendly rolling case is a great option to go with if you're looking for a travel bag that's lightweight, durable, and also extremely versatile, while also making a better and more sustainable option in comparison to most other travel bags on the market due to its eco-friendly construction.
The Jabra Speak 750 is a portable Bluetooth speakerphone that features full duplex audio, compatibility with leading Unified Communication platforms such as Microsoft Teams and Skype for Business, Bluetooth and USB Connectivity, Dual Pairing, and up to 11 hours of battery life. Engineered specifically to power all of your virtual business meetings with its seamless, premium full duplex audio, this Bluetooth conference speakerphone allows you and your co-workers to hear and be heard simultaneously at any time during an online business meeting, working perfectly for meetings of up to 6 people. All in all, the Jabra Speak 750 makes for an outstanding Audio Conferencing device that's extremely reliable for any virtual meetings you and your co-workers might participate in. By using it, you can ensure that all of your business meetings have fewer interruptions and a better collaboration between the two online parties.
The Sanikind mini dispenser is an eco-friendly sanitizer spray dispenser made from recycled ocean-bound plastic that's refillable and infinitely re-usable, holding 0.8 oz. of liquid sanitizer and lasting 450+ sprays per fill. By using this reusable eco-friendly sanitizer spray dispenser, you can ensure that you never have to buy another sanitizer bottle ever again. All in all, the Sanikind mini offers you a super-convenient hand sanitizer spray dispenser that not only is compact, portable, and easy to use, but also a better alternative to any hand sanitizers that come in plastic packaging.
According to the Sleep Foundation, almost half of all Americans say they feel sleepy during the day anywhere between three and seven days per week,...