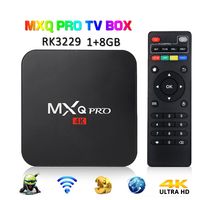 Thanks to today's technology, any casino game that could be played in a physical casino can also be played in a Virtual Reality Casino. This ultimately brings all casino lovers an exciting new frontier for their gambling hobbies.
The iStorage datAshur SD is a Pin-authenticated and hardware-encrypted USB-C flash drive that utilizes removable iStorage microSD Cards, ultimately reading their stored data in the most secure way to date. Not only is this state-of-the-art USB flash drive very easy to use, but is also extremely secure. Rather than the classic USB flash-drive design of incorporating fixed memory, iStorage's brand new datAshur SD is uniquely designed with an integrated microSD Card slot that enables users this data-secure USB-C flash drive with as many iStorage microSD Cards as they desire, and these can even vary in storage capacity as users require. This ultimately offers you a unique, ultra-secure and cost-effective data storage solution that allows you to securely share and scale unlimited encrypted data for any purposes, whether those are business-related or not.
The Monster Blaster 3.0 is a 120-watts portable weatherproof speaker that features Bluetooth Connectivity with NFC Pairing, outstanding sound and bass, Dual Stereo Sound Modes, and up to 12 hours of battery life. With an explosive 120 watts of power and innovative features like its Environment EQ technology which automatically optimizes the speaker's sound by triggering its Indoor or Outdoor Modes with the simply push of a button, the Blaster 3.0 is THE portable Bluetooth speaker to have for all 21st-century music lovers. In addition, its ultra-durable construction allows the speaker to be brought virtually anywhere, while its internal battery doubles as a portable power bank via a built-in USB-A Output Charging Port for conveniently recharging the battery of your other devices.
The Orion Pro 300 is a red and near-infrared LED Light therapy device equipped with medical-grade LEDs that can be used for targeted treatment areas, while still giving you the flexibility to expand it to a larger set up. This device uses the most clinically proven wavelengths of red and near-infrared light for full-body health benefits, thus ensuring that you can live your life to the fullest, especially during recovery sessions after hard workouts. In fact, the Orion Pro 300 is trusted to greatly optimize health by professional athletes, dermatologists, clinicians, and therapists alike. By using the Orion Pro 300 you can have an optimal clinical-like red-light treatment experience right from the comfort of your home.
The Nothing ear (1) are ultra-lightweight True Wireless in-ear earbuds that feature a unique transparent design, decent sound quality, ANC Mode and Transparent Mode, built-in Touch Controls, In-App Adjustable Sound Settings, and up to 34 hours of battery life. Best of all, these sleek True Wireless in-ear earbuds bring you all of these convenient quality-of-life functionalities at an extremely affordable price-tag. With them, you can enjoy all of your favorite tunes while simultaneously displaying a truly modern style.
Dab Rigs come in different types, and are a great way for you to enjoy marijuana in a more modern fashion. Here's everything you need to know about them.
While some marketing techniques should always be used, others are now considered ineffective. Here are the best marketing techniques to follow today.
The Geekey is a pocket-friendly key-shaped multi-tool made of Stainless Steel which boasts over 16+ unique functionalities that can quickly and conveniently aid you in many different scenarios. It features a Scoring Tip for cutting and opening objects, a Multi-Head Driving Tip that not only fits most screw- and bolt-head styles but also doubles as a Can Opener Tip, a Serrated Edge, an Open Wrench that also works as a Bottle Opener, a built-in Smoking Bowl and Smoking Pipe, an integrated Linear Edge File, a Ruler and a Protractor, a built-in Bit Driver Hex Pocket, a Closed Wrench, a Bike Spoke Key-Wrench that can also be used as a Wire Bender, and a Wire Stripper with a sharp wedge that doubles as Lanyard Hole for your key-chain. All in all, this pocket-friendly key-shaped multi-tool comes equipped with everything you need to face a multitude of everyday handyman scenarios, no matter if you're simply looking to give a quick-fix to your mountain-bike, or even if you're looking to explore the outdoors and enjoy Mother Nature while always remaining versatile.