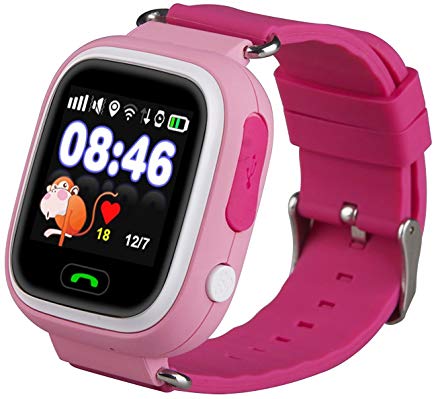 If you're looking for an accessible smartwatch solution to gift to your kids, Lil Tracker might have exactly what you need. Lil Tracker is a small online company that's focused on keeping families safe. One of Lil Tracker's most famous devices is the Lil Tracker Classic Kids GPS Tracker Watch, which is a great smartwatch to gift to your kids.
The Lil Tracker Classic Kids GPS Tracker Watch is a great smartwatch for kids, and offers peace of mind to any worried parent. The smartwatch measures 1.22 x 2.04 x 0.46 inches (31 x 52 x 11.8mm) and comes equipped with a lithium-ion battery with a battery capacity of 400 mAH. Thanks to its Ultra-Low Power Consumption, the battery lasts all day long, and there's also a Low Battery Alert that lets families know when the device needs to be recharged.
The watch also features a MT2503 Motherboard, GSM (Global System for Mobile Communication) and GPRS (General Packet Radio Service), with its GPRS operating on the following radio frequencies (850/900/1800/1900 MHZ). The smartwatch comes equipped with a 1.22 inches Color Touchscreen that features a New Dynamic UI, making it more vivid and easy to use with its intuitive touch screen operation. The smartwatch works on a 12-Hour time display.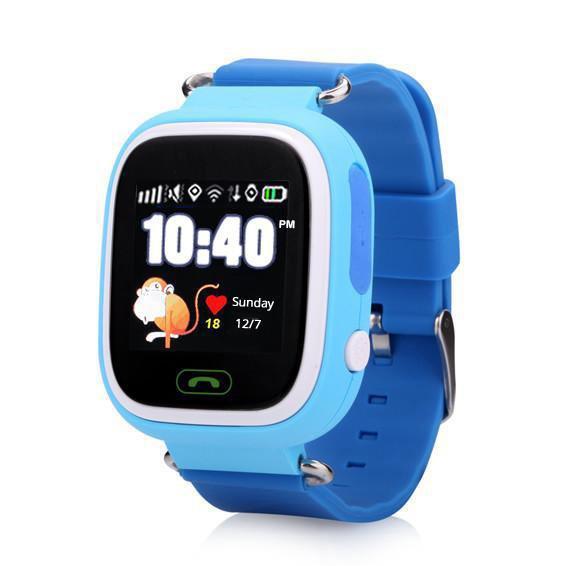 Within the box users will find one Lil Tracker LT-100 Classic Kids GPS Watch, a USB Charging Cable, the included User Guide, and a Screen Protector.
The Lil Tracker Classic Kids GPS Tracker Watch is capable of GPS + WiFi + LBS Tracking, allowing parents to easily get an accurate location of their children at any time. The watch can be connected with an electronic fence, meaning an alert will be sent to the parents if their child leaves the preset area. The smartwatch offers parents Remote Monitoring via its featured High-sensitivity mic, letting parents listen to children's surroundings.
With the Lil Tracker Classic Kids GPS Tracker Watch, kids can place and receive real voice calls with up to 15 contacts. The smartwatch features Two-way "Voice Chat" Communication, meaning parents and kids can send recorded voice messages to each other. The watch also features SOS One-Key Calling, meaning parents can teach their kids that holding the SOS button for 3 seconds will automatically dial for help. Lastly, there's the Step Tracker feature, meaning the built-in pedometer counts and stores your child's steps for up to 3 months.
The device also has some secondary features like a Do Not Disturb Mode (avoids disruptions during calls) and a Watch-off alarm (sends parents an alert whenever the tracker is removed from their child's wrist).
The Lil Tracker Classic Kids GPS Tracker Watch only requires a SIM card and a data plan, working with any GPRS network provider worldwide, including mobile networks like SpeedTalk Mobile, T-Mobile, Ting, and many others.
This Kids GPS Tracker Samrtwatch is great for any concerned parent, offering peace of mind to parents that have to wait patiently for their kids to return back home via a long bus ride. This smartwatch ultimately lets parents track down their kids, offering families the relief of knowing where their loved ones are, even before their kids are back from school, a school-trip, or a get-together at a friend's house. The watch comes at an accessible price, all orders are shipped fast and arrive in great condition, and the customer service offers great support, helping their customers select the best mobile service to use together with the smartwatch for their area of residence.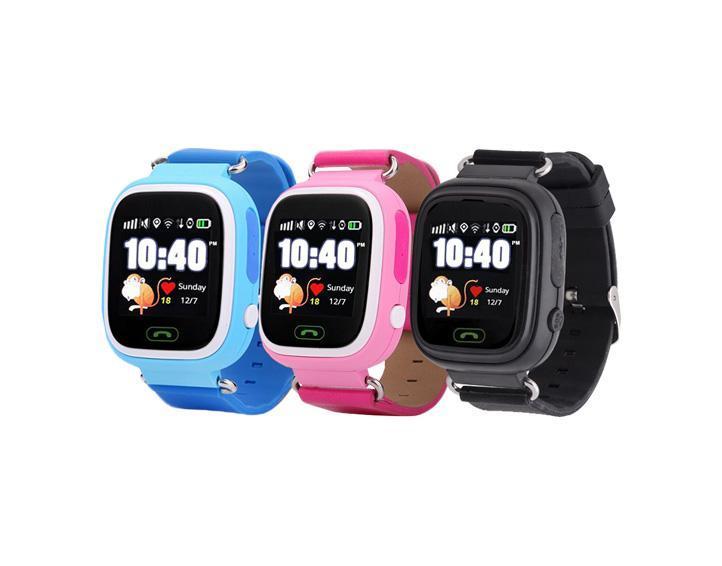 The Lil Tracker Classic Kids GPS Tracker Watch is currently available in three colors: Blue, Pink, and Black. If you are interested in getting your kid one of these smartwatches, one unit goes for $70. You can find all models available at Lil Tracker's official website, by clicking here.