Home
Authors
Posts by David Novak
David Novak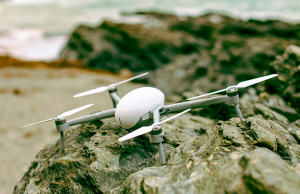 The PowerVision PowerEgg X Explorer Drone is a high-quality drone that features 30 minutes of flight time with 3.7 miles of HD Image Transmission, 3.5 hours of handheld or tripod recording, and a ton of smart features that make using it the best drone recording experience you'll ever get. These include its SyncVoice patented technology, its AI Face Recognition, its Automatic Obstacle Avoidance and Precision Landing, and much, much more.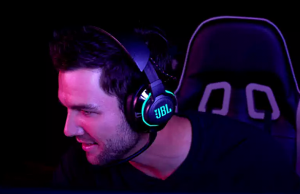 The JBL Quantum 800 Over-Ear Wireless Gaming Headphones are super comfortable to wear and feature 14 hours of playtime, ANC and a Boom Mic with Echo Noise Cancelling. Both their RBG lighting effects and their Sound Profile can be fully customized from the headphones' proprietary QuantumENGINE software.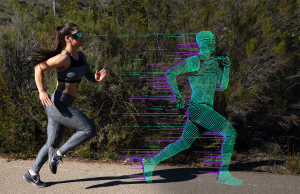 Recent graduates from Bill Gates' alma mater have used a patented technology to create the ultimate personal training partner for runners. It's called the Ghost Pacer, and it works by using holograms that are powered by Augmented Reality.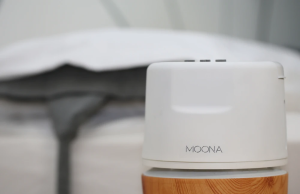 The Moona Active Cooling Pillow Pad is a machine learning smart pillow that works together with a bedside smart pod that accurately reads and understands your sleeping patterns to regulate your pillow's temperature so that you can have your head feeling refreshed and relaxed to ultimately have an easier time falling asleep and have a better sleep quality overall. With this smart sleeping system, you have a constant temperature regulation that'sused around your head/neck area to help you fall asleep faster, get a deeper sleep and wake up in a gentler way. While cooler temperatures help you fall asleep faster and get deeper sleep, a progressively raising temperature wakes you up gently during each and every morning.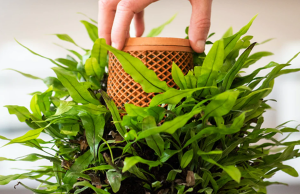 The terraplanter is an inside-out planter for growing plants indoors, working as a porous water bank that holds water on its inner side while slowly diffusing it to its outer side through its solid, yet porous material. With this ingenious and ultra-reliable inside-out planter you can grow pretty much any type of plant indoors, right from the comfort of your home, using nothing but water, which means that you can ultimately say goodbye to the dirt-mess that's created when planting different types of plants with more traditional dirt-based vases.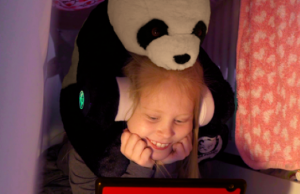 The HugPhones are wearable Teddy Bear Bluetooth Headphones that feature super comfortable thick ear-cups, a built-in mic, as well as Passive Noise Cancellation, Bluetooth 5 Connectivity and even an easy-to-use Button Control Panel. The headphones' 85-decibel optional volume limiter feature obviously makes this the perfect headphones choice for kids. However, these are also great for any adults that love teddy bears and/or panda teddy plushies and are in need of a better and comfortable-to-use pair of headphones that they can use for their online video and voice conversations, for listening to music while they're on an airplane, etc.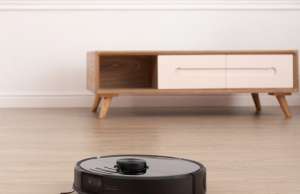 The RoboRock S6 MaxV is a smart vacuum cleaning robot that features a 56db ultra-quiet motor, dual cameras for accurate object detection and navigation, infra-red imaging for navigating within dark rooms, 2500Pa of Suction Power, Voice Commands Support for Alexa and Google Home, customizable Cleaning Settings via the Smartphone App, and much, much more.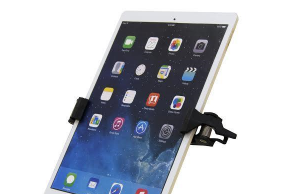 The Airturn TechAssist is a durable and reliable tablet holder and stand system that can be used to perfectly hold a tablet in a comfortable viewing angle so that users can simply focus on working and/or learning from the comfort of their home without ever having to worry about having a bad posture that could potentially lead to back and/or neck pain and strain. While the goSTAND adjustable legs can be fully adjusted to your height needs, the MANOS Tablet Holder's dedicated tension-nut like adjustable axis can be used to easily rotate the tablet holder between portrait and landscape orientation (viewing) modes. Lastly, the Tablet Holder's secondary rotatable bolt can also be used to adjust the tablets viewing angle.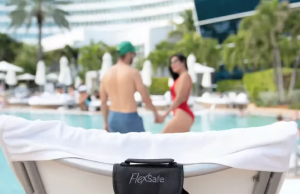 The AquaVault Making Travel Safe collection is a small collection of four (x4) different travel safety gadgets that can help travelers keep their belongings safe. The collection includes the AquaVault FlexSafe Portable Personal Safe, the AquaVault Biometric Fingerprint Lock with Interchangeable Cables, the AquaVault 100% Waterproof Floating Phone Case, and the AquaVault Portable Beach Chair Safe.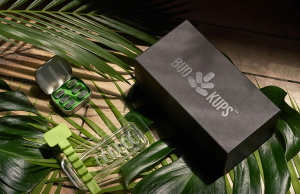 The BudKups BudKit is a complete packing and storage system for your BudKups "Herb" Loading Capsules that can be used to simplify your vaping experience with the PAX 2 or PAX 3 Vaporizers.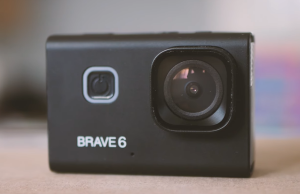 The AKASO Brave 6 is a 4K quality 20MP Wi-Fi Action Camera that can be used underwater (up to 100ft) and that's compatible with tons of mounting accessories for different outdoors activities. Thanks to its super convenient Electronic Image Stabilization (EIS) recording technology you can have an easier time recording your stunts performed outdoors as well as shoot breathtaking landscapes in horizontal panoramic views with no camera-shake whatsoever. At the same time, you can easily control the camera's recording settings by using either its included Wearable Wrist Remote Control or via super simple Voice Commands.
The CLEAR2O RV AND MARINE INLINE WATER FILTER is a highly reliable water filtration system for RV owners and marine users that can perfectly filter any unwanted particles from trustworthy water sources all the way down to one micron.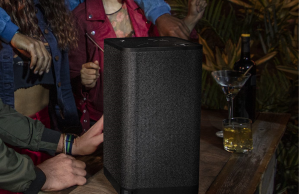 The Ultimate Ears HYPERBOOM is a reliable and powerful portable wireless Bluetooth party speaker that features amazing sound quality with up to 24 hours of battery life, Bluetooth connectivity and multiple speaker-pairing via Bluetooth.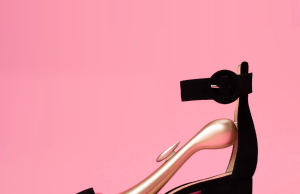 The Formé Shoe Shapers are shoe accessories for women to easily and conveniently stretch and shape all styles of women's shoes so that they can ultimately have a wider toe area to avoid having numb toes.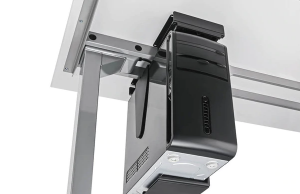 Adjustable Height CPU Holders can help you to keep your workspace nice and tidy, while also allowing you to make your office space look...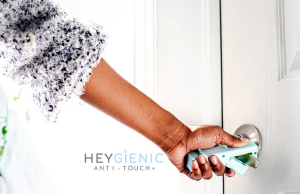 The Heygienic Anti-Touch+ is a small hygienic handheld device that can be used as a door opener and bag grabber, button presser (for elevators or doorbells) and as a Smartphone handless interaction tool. With it, you can ensure that you never again have the need to touch any potentially contaminated surfaces with your hands, allowing you to ensure that you stay protected from any surface-transmitted diseases.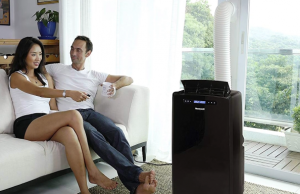 The Honeywell MN14CCSBB is a portable air conditioner unit equipped with powerful fans that delivers up to 14,000 BTU Cooling, and the unit also doubles as a portable dehumidifier that can easily remove up to 86 pints/ 24 hours with a continuous drain option for a long and unattended operation.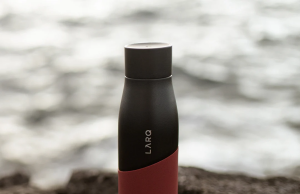 The LARQ Bottle Movement is a lightweight reusable self-cleansing water bottle that uses a built-in UV-C LED light that can successfully eliminate up to 99.9999% of E.coli from both your water and the bottle itself.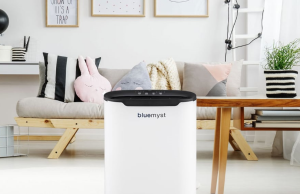 The BlueMyst BA1180WK True HEPA Air Purifier is designed for rooms as large as 236 sq. ft., featuring a reliable HEPA filter that works in a 5-Stage HEPA Filtration Process to have the air purifier accurately deliver a deeper and more professional air cleanse within your home.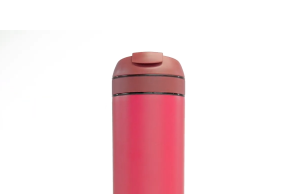 The VIVA Recharge Travel Mug is an all-in-one portable coffee thermos and tea infuser that does it all, including hot tea and iced tea, hot coffee and iced coffee, while also working as a standard insulated beverage tumbler.