If you're looking for a new powerful and reliable power bank that you can take with you wherever you go, then the Mophie powerstation mini might be the perfect choice.
The Mophie powerstation mini is a 5,000 mAh Power Bank that was exclusively released for 2020. This power banks features compatibility with most Apple devices, including the Apple AirPods and even the iPhone 11.
Let's take a look at Mophie's newly released Mophie powerstation mini power bank and check everything it has to offer.
DESIGN & SPECS
The Mophie powerstation mini measures 5.12 inches long by 2.68 inches wide by 0.43 inches tall (68 x 130 x 11mm) when resting on a flat surface and weighs only 0.3193 lb.
This 5,000mAh portable power is compact and lightweight, and its small enough to easily fit in your bag (even in the smallest pouches or tote bags), making it extremely convenient to have around.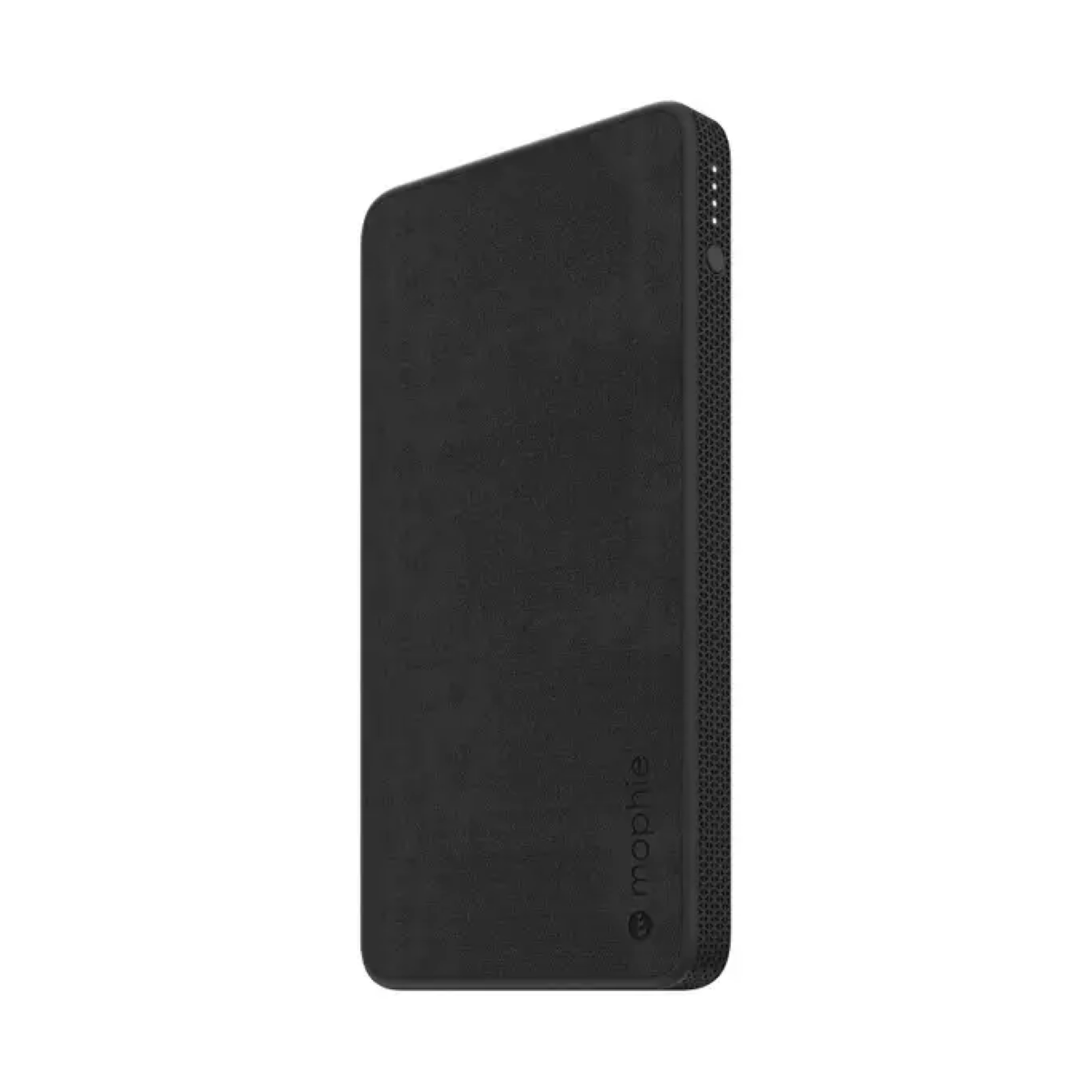 The powerstation mini's design features a premium fabric finish that not only makes the power bank stylish, but also helps to prevent most scuffs and scratches.
The power bank comes equipped with a versatile USB-C Port (used to recharge the power bank itself or USB-C compatible devices), as well as a USB-A port for USB-A compatible devices.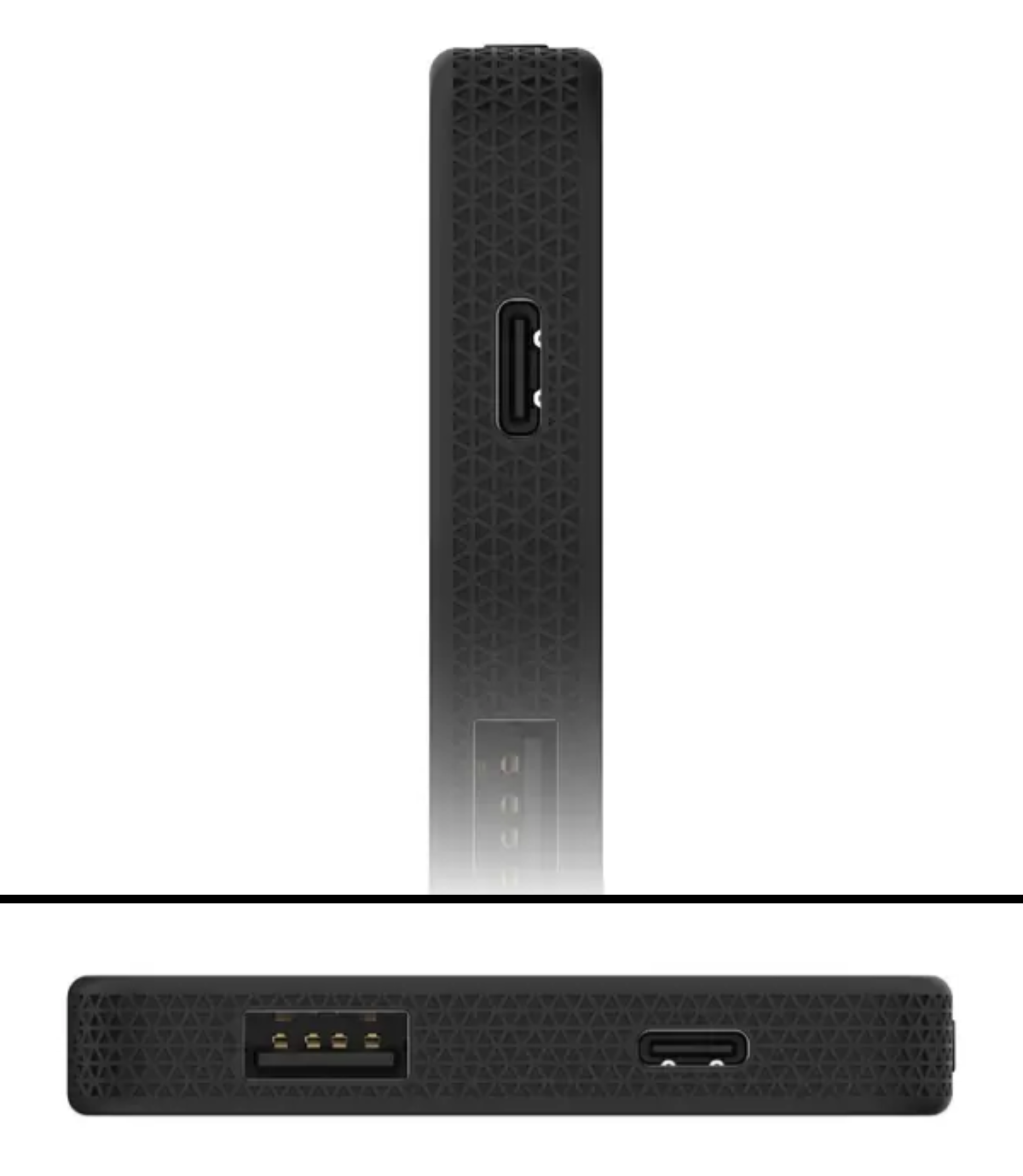 The power bank's two USB ports allow users to use the powerstation mini's Multi-Charging feature (discussed at the end of the article).
With the Mophie powerstation mini at hand you can ensure that you always have a boost of power to top-off your devices, especially if you're on-the-go.
BATTERY & BATTERY LIFE
This power bank comes equipped with a built-in 5,000 mAh reliable battery that can provide up 28 hours of power for all of your portable devices (iPhones (including the iPhone 11), Apple AirPods, etc.) when you need it most.
It's convenient USB-C input/output port can be used to recharge the powerstation, but also be used to recharge all of your devices.
The powerstation mini also comes equipped with built-in power indicator LEDs that display the power bank's charging status and its current battery life.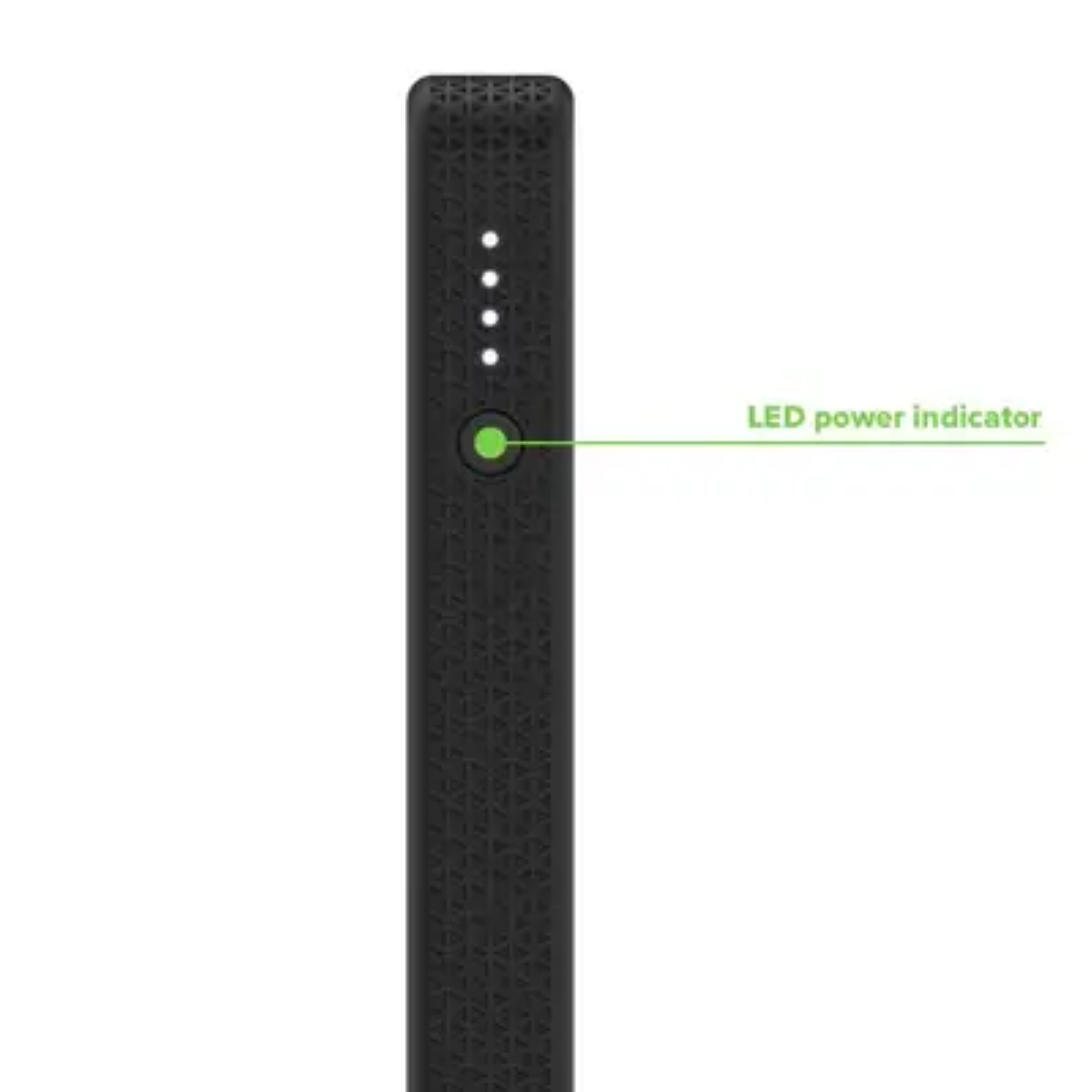 This way you can always know how much power your powerstation mini has left before you need to recharge it once again.
COMPATIBILITY
The powerstation mini was designed to be a perfect fit for all your Apple devices.
The power bank is fully-compatible with the Apple AirPods, iPhone 11 Pro Max, iPhone 11 Pro, iPhone 11, iPhone Xs Max, iPhone Xs, iPhone XR, iPhone X, USB-C Devices, USB-A Devices.
WHAT'S IN THE BOX?
Inside each package users will find: their Mophie powerstation mini (2020 Apple Exclusive), an included Charging Cable (USB-A to USB-C) and a Quick-Start Guide.
FEATURES
Multo-Charging
The Mophie powerstation mini also features Multo-Charging, allowing users to charge multiple devices at once.
With this power bank, you can simply plug one of your devices into its USB-C port and another into its USB-A port and recharge both devices simultaneously.
FINAL THOUGHTS
The Mophie powerstation mini is a compact, lightweight, powerful and reliable 5,000mAh power bank that features Multi-Charging via its USB-C and USB-A ports, as well as compatibility with the latest Apple devices (including the AirPods and even the iPhone 11).
With this awesome power bank, you can ensure that both your iPhone and AirPods are always ready when you need them the most, no matter where you decide to take your next adventure to.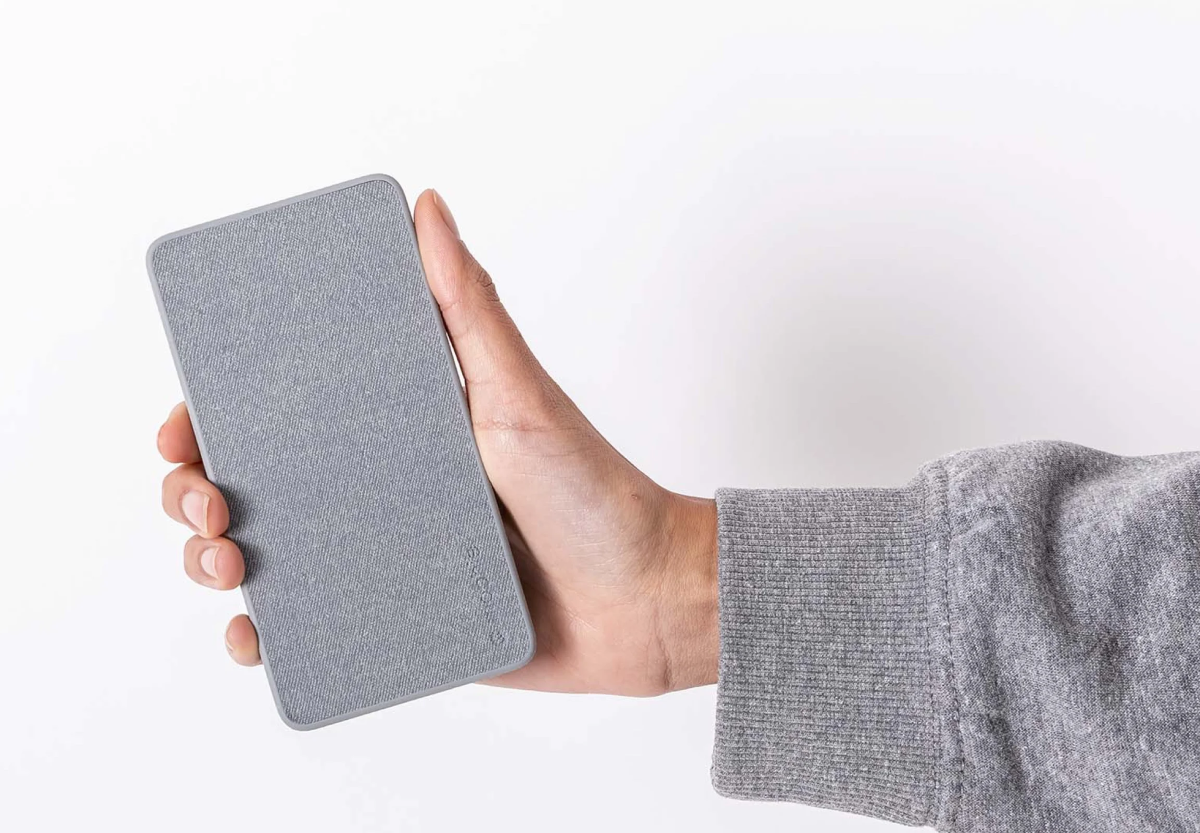 The power bank's built-in 5,000mAh battery provides all of devices with a huge boost of extra power, allowing you to talk, play, and browse until you have no energy left, literally!
The powerstation mini is currently available in 4 different color models: Black, Grey, Navy Blue and Light Pink.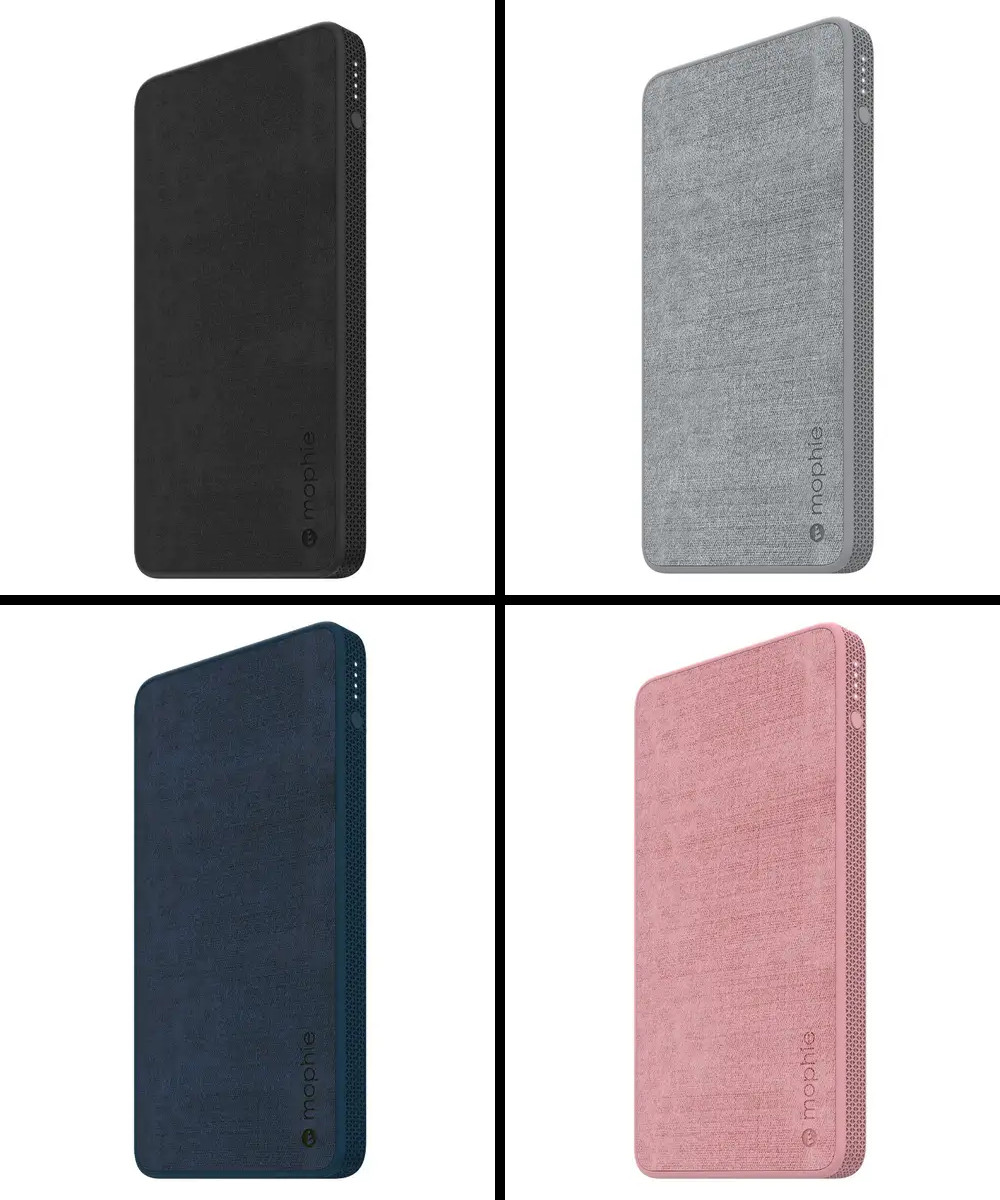 If you're interested in buying the Mophie powerstation mini, each unit is currently going for $30 and comes with an included 2-year warranty. You can order yours online, directly from its official shopping page, which you can access by clicking this link.