After long months of speculation, Apple officially announced the release of its brand-new Apple AirPods Pro. They're finally here, they're real and they even feature active noise cancellation.
SPECS
Design
Apple's new AirPods Pro come extremely close to all of the leaked images we saw throughout the begging of this year. The new AirPods Pro feature a sound-isolating in-ear design thanks to its silicone ear tips. They come equipped with active noise-cancellation technology which can also be switched to a transparency mode, meaning you'll be able to listen to everything that's happening around you while listening to your favorite soundtracks.
Any earphones that feature transparency mode are a game changer. Having a pair of earphones capable of letting outside sounds in allows users to be aware of their surroundings for extra safety, like when crossing the road.
The Apple AirPods Pro are also the first Apple AirPods to get an official IPX4 water resistance rating, which is something that consumers have asked for multiple times after the release of many previous models.
3 Included Pairs of Silicone Ear Tips
The AirPods Pro come together with three included silicone ear tip pairs (each one of a different size), which is already an industry standard for all manufactured in-ear earbuds. Users can run a "ear-tip test" on their iPhone or any other iOS device to confirm that the ear tip size they've chosen is optimal for ensured sound quality and noise cancellation.
According to Apple, "after comfortably fitting your AirPods Pro in each ear, advanced algorithms work together with the microphones in each AirPod to measure the sound level in the ear and compare it to what is coming from the speaker driver. In just seconds, the algorithm detects whether the ear tip is the right size and has a good fit, or should be adjusted to create a better seal."
Battery Life
Apple's new AirPods Pro's battery life is something that wasn't changed. These bad boys still offer the same 5 hours of battery life (seen on its predecessors) with continuous use, but that period of time is assured to drop to 4.5 hours of battery life when using active noise cancellation.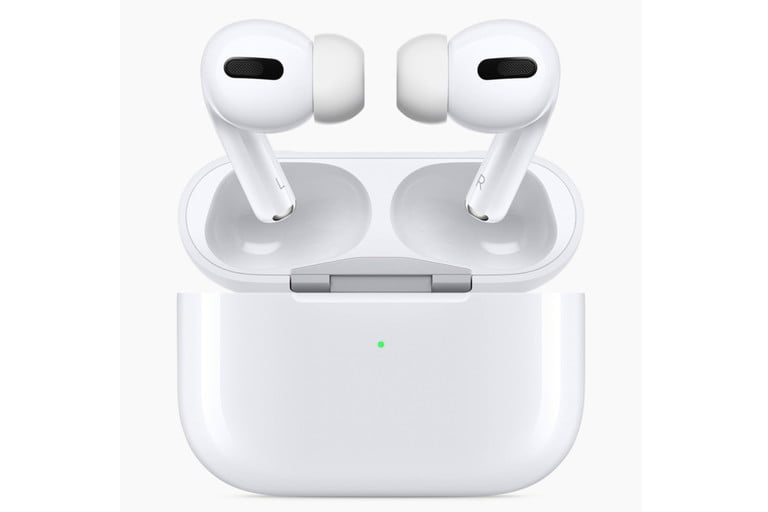 The AirPods Pro come with an included charging case that features a slightly different shape than the one that comes with the original set of AirPods. However, the new AirPods Pro can be wirelessly recharged via a Qi charging mat. This feature was basically an optional upgrade for AirPod owners when Apple debuted the second version of the regular AirPods (the AirPods 2).
FEATURES
Newly Introduced Vent System to Equalize Pressure
The new Apple AirPods Pro also come equipped with a vent system that helps to equalize pressure. The company claims that the added feature will minimize the discomfort associated with other in-ear designs.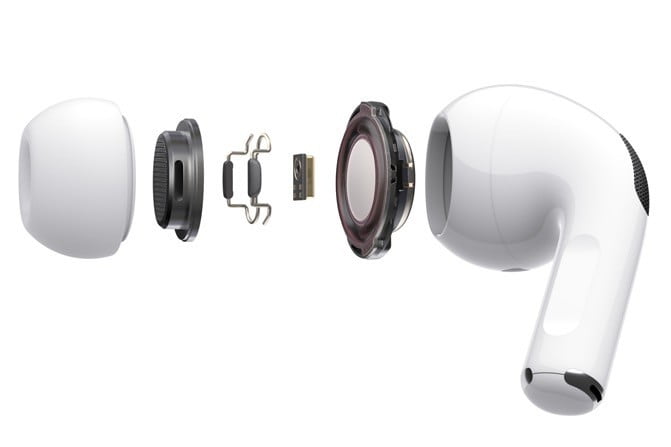 Force Sensors
Coming together with the new AirPods Pro are their new force sensors, which have been completely redesigned from the regular AirPods. With these, users can easily tap to control the usual playback functions, as well as activate the switch to the transparency mode. Volume can still be modified while using an iPhone or iPad.
Adaptive Equalizer System for Immersive Listening Experience
Apple stated that the AirPods Pro also benefit from their adaptive EQ system, which "automatically tunes the low and mid-frequencies of the music to the shape of an individual's ear — resulting in a rich, immersive listening experience."
Other Included Features (Voice-Assistant Enabled & Wireless Chip)
While Apple's new AirPods Pro come with a ton of exclusive  new features, they also pack many familiar ones that are based on previous AirPod models. Two well known examples are the hands-free access to Siri and the H1 wireless chip that Apple custom-designed (used in both the regular AirPods and the Powerbeats Pro).
FINAL THOUGHTS
It's needless to say that Apple's brand-new AirPods Pro True Wireless Earbuds with Active Noise Cancellation look extremely promising. Their vent system helps to equalize pressure and minimize discomfort, while their featured adaptive EQ system provides users with a "rich, immersive listening experience."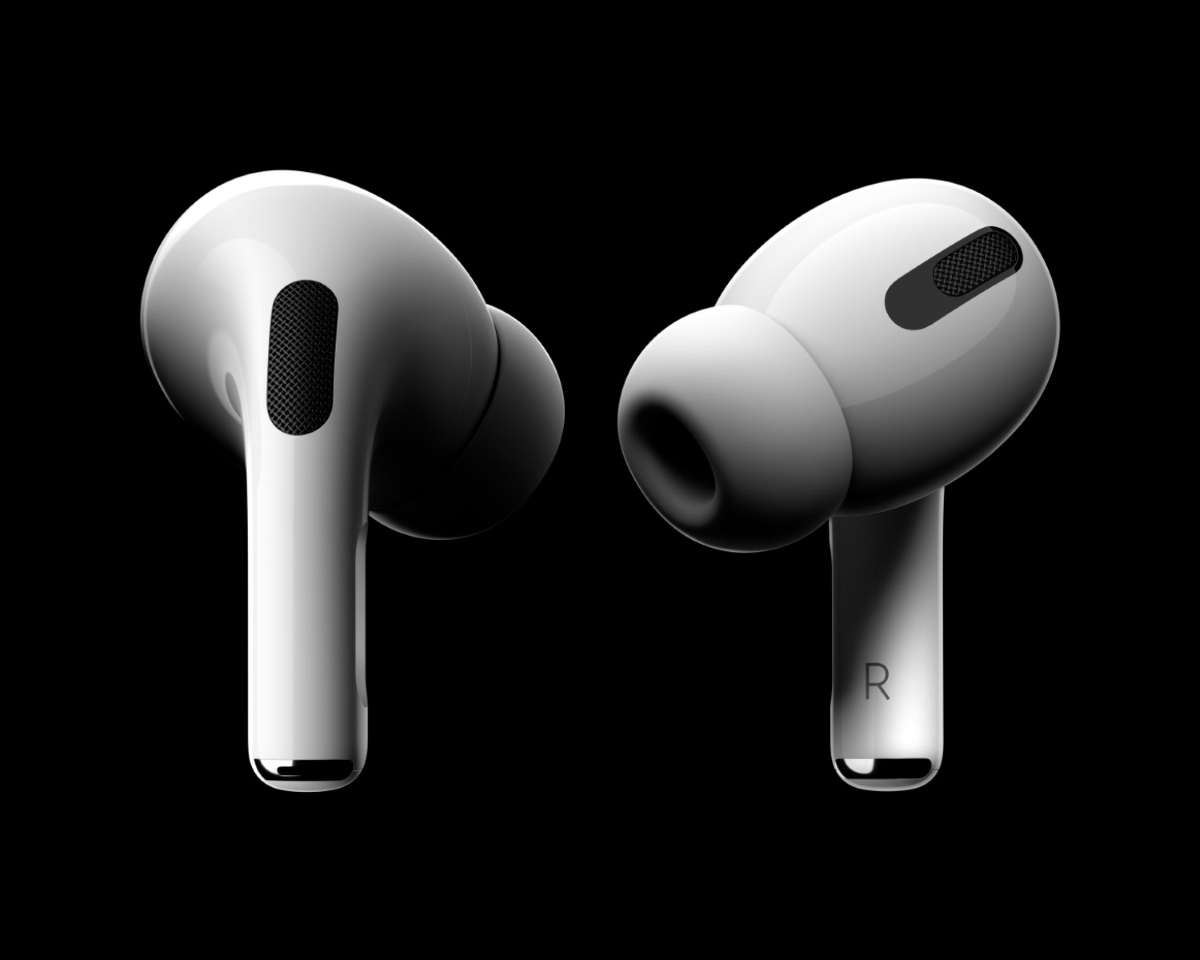 If you're interested in getting the brand-new Apple AirPods Pro true wireless earbuds, they'll cost you $250.
Apple's new earbuds will go on sale today (October 28, 2019), and you can already order them from Apple's official website at their corresponding shopping page. The Apple AirPods Pro are expected to be available in every Apple store on October 30.