Almost a month ago (September 10, 2019), Apple announced the release of their new iPhone 11 at Apple's Special Event, which took place in Cupertino, California. The company also announced the iPhone 11's big brothers: the Phone 11 Pro and Pro Max, as well as the Apple Watch Series 5 (Apple Watch), the new 10.2" iPad, and offered some updates about the Apple TV+ and Apple Arcade.
If you've been dying to get your hands on the iPhone 11, this is your lucky day. Mobile Communications company T-Mobile is already selling the iPhone 11 online, directly from their website. Customers can in either pay in full, or split up the iPhone 11's full cost into down/monthly payment amounts. The iPhone 11 was officially released on September 20.
T-Mobile is the brand name used by the mobile communications subsidiaries of the German telecommunications company Deutsche Telekom AG. T-Mobile is an active company in the Czech Republic, the Netherlands, Poland, and the United States.
Back to the "pièce de résistance", Apple's new masterpiece. The new iPhone 11 is the smartphone that every single fan was hoping for and couldn't wait for it to finally arrive. The iPhone 11 features a glass and aluminum body and comes with a built-in 6.1-inch Liquid Retina display, just like the iPhone XR.
Apple's new iPhone 11 features a dual-camera system with 12-megapixel wide and ultra-wide lenses. The 26 mm wide camera has an f/1.8 aperture and includes a six-element lens and optical image stabilization. The 13 mm ultra-wide, five-element lens features an f/2.4 aperture and a 120-degree field of view. The 12MP ultra-wide-angle lens is capable of providing jaw-dropping landscape shots while its other 12-megapixel lens is a regular wide-angle lens, usually used for tighter photos.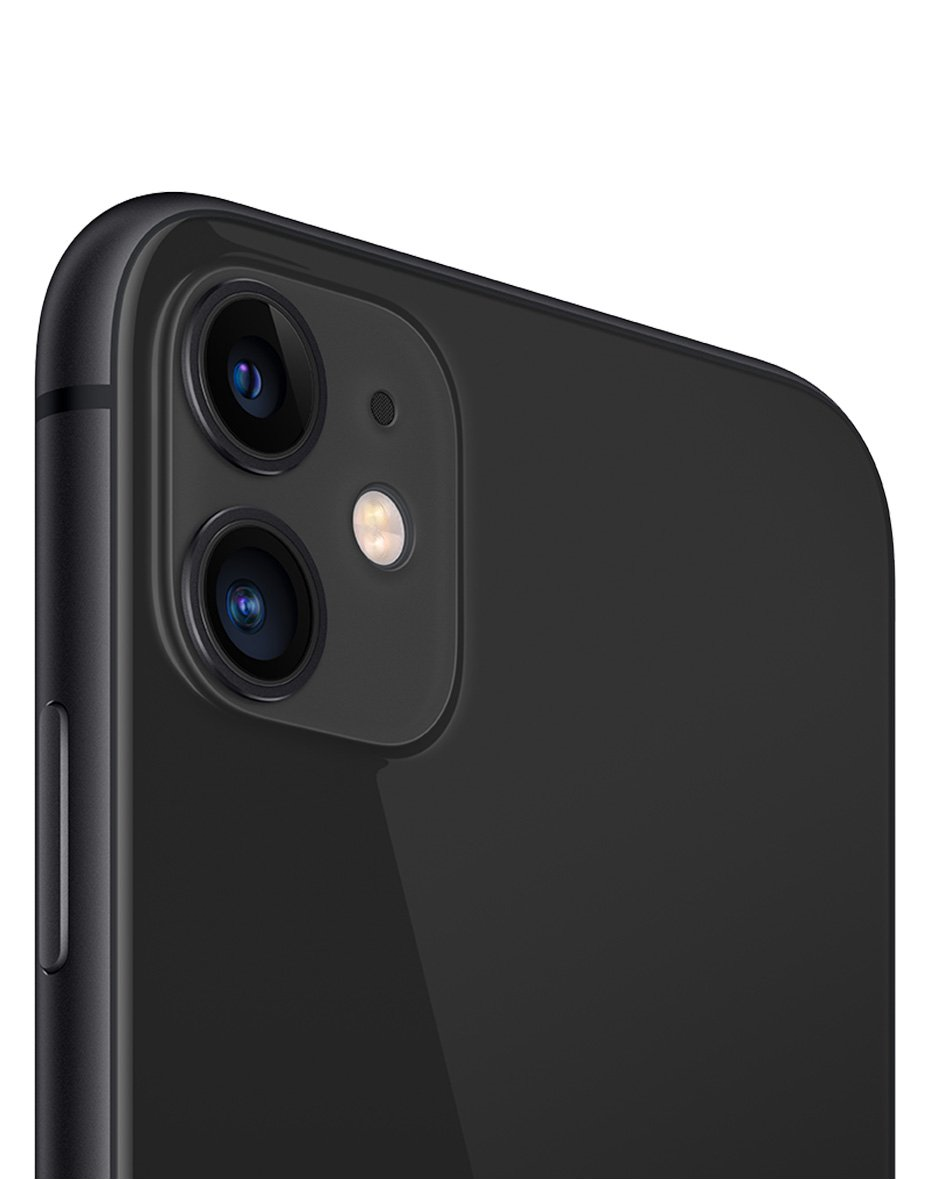 The camera also features a Night Mode function. This helps the iPhone 11 to directly compete with Google's and Huawei's most recent phones. The Night Mode function is automatically activated whenever it's required, helping to boost light, reduce noise, and allowing users to take great photos in environments with lower lighting.
The new iPhone-11 comes with improved video capabilities, now supporting 4K video at 60 frames-per-second. There's also a new feature, called Quick Take, which makes taking video much easier — by simply holding down the camera button, users can start recording their videos.
But that's not everything; the iPhone 11 also comes with improved specs. One of the biggest boosts that comes with Apple's brand-new iPhone 11 is its new chip, Apple's new A13 Bionic chip. A statement found on Apple's iPhone 11 introduction video points that out, saying "The Apple-designed A13 Bionic chip is the most ambitious to date. It's the fastest chip ever in a smartphone, yet more efficient than ever."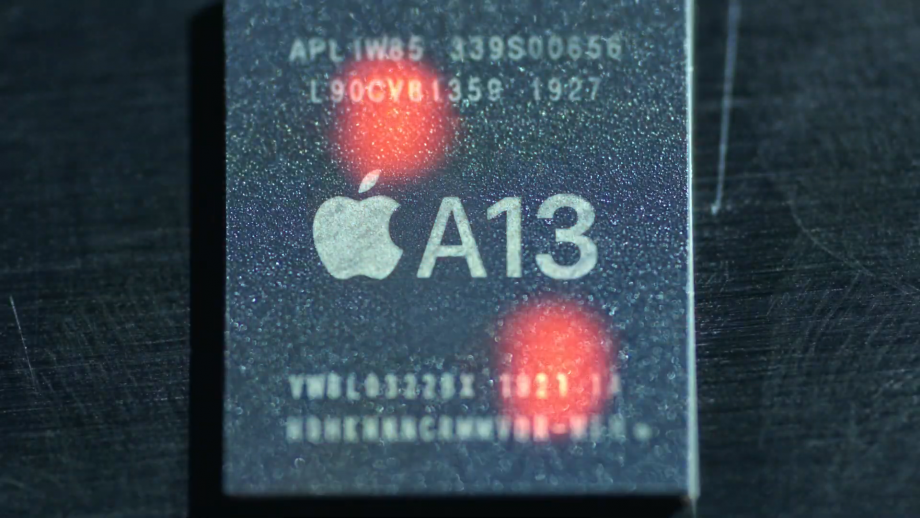 Apple's new A13 Bionic chip is capable of delivering the fastest CPU and fastest GPU to date, all thanks to its faster neural engine, integrated ML Controller and ML accelerators (which help with data processing speeds), its built-in Core ML 3, and its 8.5 Billion Transistors.
The iPhone-11 also offers a better battery life when compared to its predecessor, the iPhone XR, exceeding the older model's battery life by one full hour. This leaves us with an average battery life of 11 hours and 16 minutes.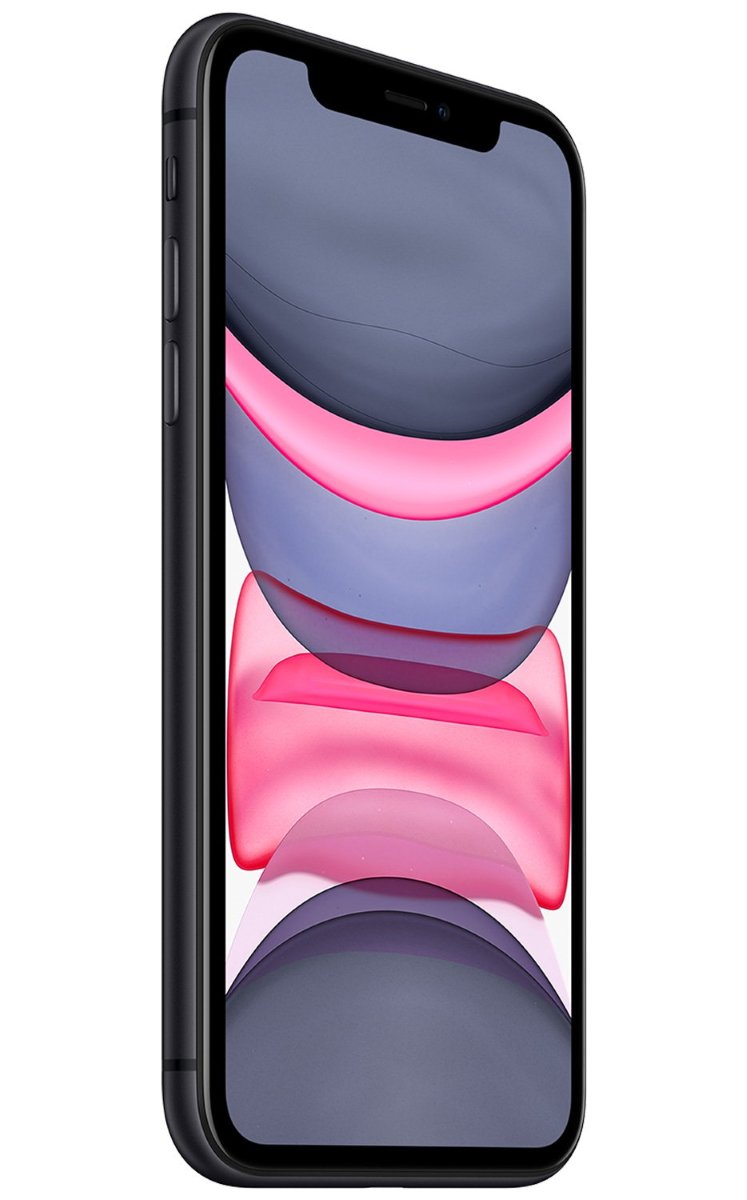 However, there's something important to note. While Apple's brand-new iPhone 11 supports 18W fast charging, the company only included a 5W charger with its iPhone11. While the included 5W charger can take up to a ridiculous 3 hours to achieve a full charge, getting an Apple-certified 18W brick will ensure you don't clench your fists or pull your hair out when looking to charge your iPhone 11.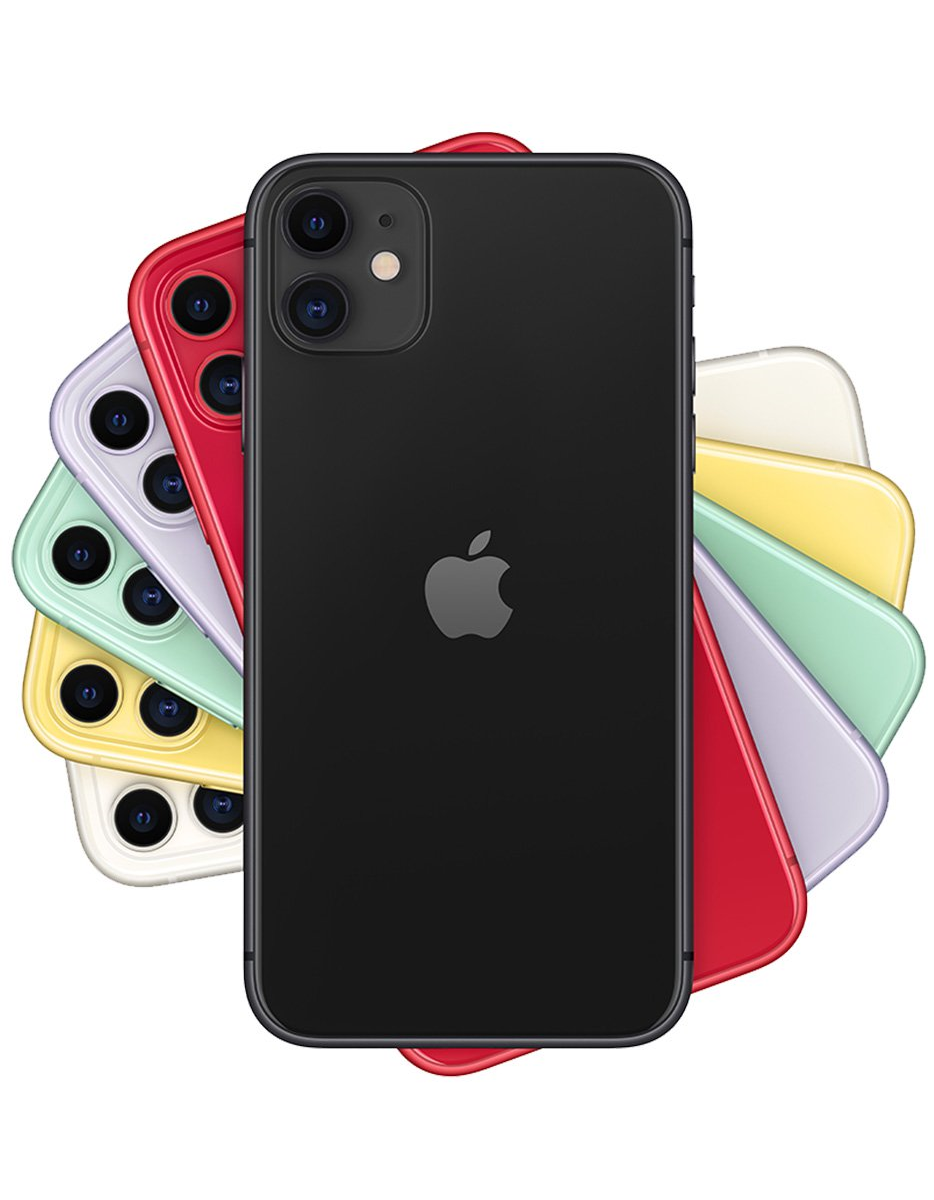 The iPhone 11 is currently available in six different colors: White, Black, Green, Yellow, Purple, and Apple's Product RED. You can get the iPhone11 with one of three different memory capacities: 64GB model, 128GB model, and 256 GB model.
If you're looking to get Apple's new iPhone11, its price starts at $699 (for the 64GB model), costing considerably less than the iPhone XR, which was priced at $750. The 128GB model will cost you a total of $750 and the 256 GB model is currently going for $850.
As said before, customers can in either pay in full, or split up the iPhone 11's full cost into down/monthly payment amounts. Also keep in mind that if you have an old iPhone you can trade it in for some trade-in value, which will decrease the purchase cost for the new iPhone 11.
Eligible devices for trade-in (in good condition) to get $700 off the iPhone11 are: iPhone XR, iPhone X, iPhone 8 Plus, iPhone 8 ,iPhone 7 Plus ,iPhone 7, iPhone 6s Plus, and iPhone 6s.
You can get your new iPhone11 online, directly from T-Mobile's official online shop, on this page.
The new iPhone is also available in T-Mobile stores and works on T-Mobile's new 600 MHz spectrum. This spectrum band provides better in-building coverage and travels twice as far from cell sites. This is great news if you happen to live in a rural area.
Also Read: How to Prepare Your iPhone for a Trade-In Program