If you and your dog love to go out on adventures, the PetSafe Walk-Along Outdoor Harness is definitely worth taking a look at. This is the perfect tool for hitting any kind of trail, even if it's just around the neighborhood.
Dog harnesses consist of straps of webbing that loop nearly around a dog's torso, and are fastened together using side release buckles. Dog harnesses are mainly used to discourage pulling. They're designed to disperse pressure over a larger area of their bodies, reducing strain on their necks and backs.
When taking your dog out for a walk, it's better to have him wearing a dog harness rather than a dog collar. When your dog is wearing a collar and pulls on the leash, he'll still move forward, making him think that his pulling is successful. This doesn't happen when your dog wears a dog harness. The harness is worn around you dog's center of mass, giving you better control over your furry friend whenever he gets overly excited with something that he suddenly sees.
The PetSafe Walk-Along Outdoor Harness is simply "THE" All in One Dog Harness, proving to be built for adventure. This padded harness is the perfect piece of equipment for when you and your dog go walking, hiking or running together. While the front leash attachment reduces pulling, the harness padded chest straps provide some added comfort to your furry friend. You can use the Walk-Along Outdoor Harness as a standard harness or use it as a no-pull harness with the chest and back leash attachment points.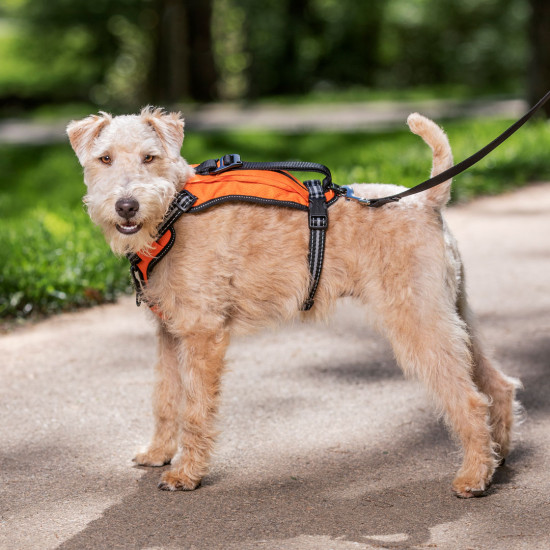 The PetSafe Walk-Along Outdoor Harness is also water-resistant and comes with a stitched zippered pouch that's centered on top of the harness, offering you a great storage solution for some simple, lightweight items. The zippered pouch on top of the harness is big enough to hold all of your essentials like your wallet, car keys, phone, dog treats and/or poop bags. The size and location of this small pouch prevents the possibility of adding too much weight and overheating your dog during walks.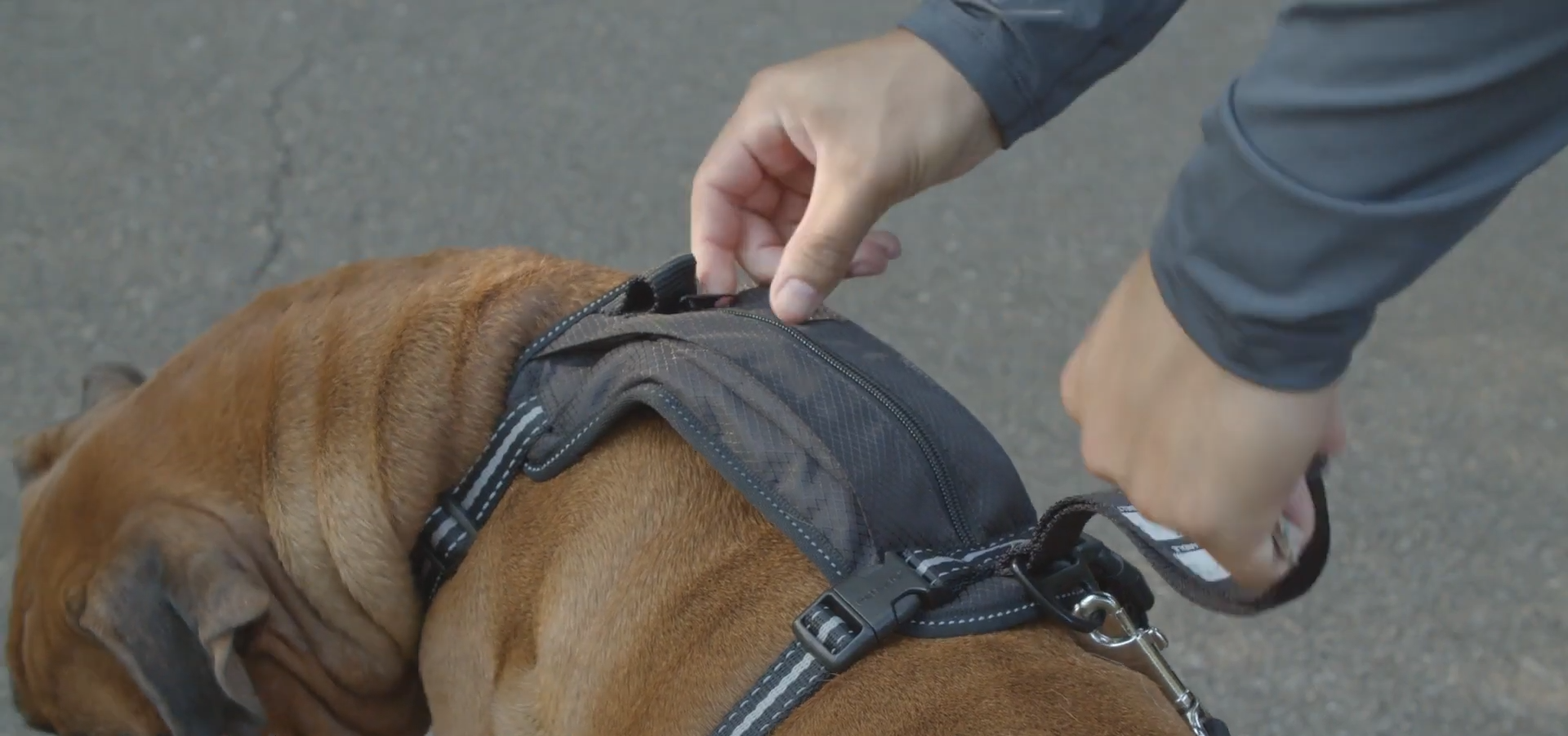 The PetSafe Walk-Along Outdoor Harness also features reflective accents throughout each one of the harness's straps. These are made with reflective nylon, providing extra visibility around your dog's body whenever you and your pup decide to go out for a walk during the night.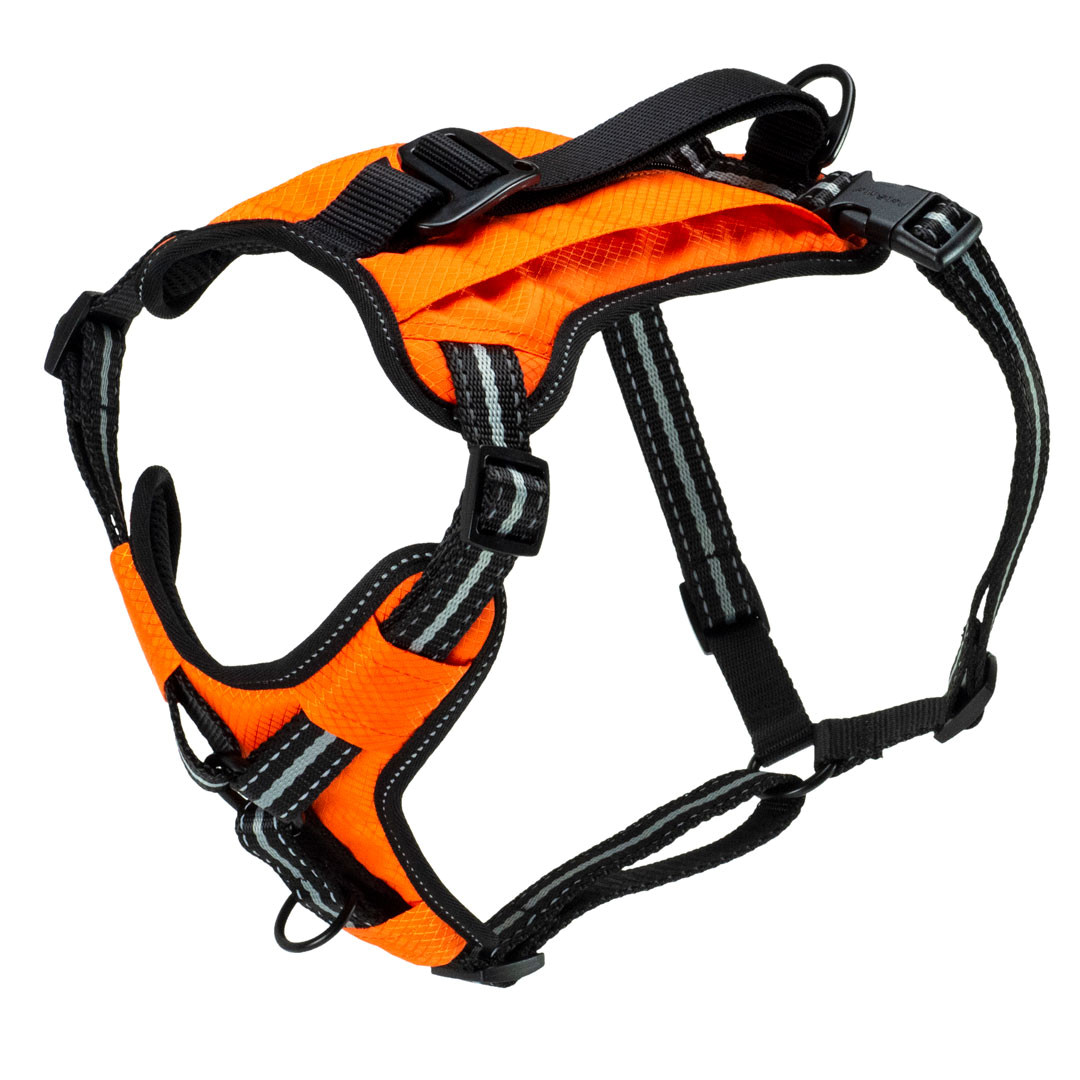 The PetSafe Walk-Along Outdoor Harness was also designed with "Travel Safety" in mind. The handle on top of the harness works as a seat belt tether to keep your pup safe during road trips in your car, truck or SUV. At the end of an outdoors exploring adventure, the PetSafe Walk-Along's handle that doubles as a seat belt tether offers you some peace of mind, allowing you to safely secure your best friend in the car and get back home together safe and sound.
The PetSafe Walk-Along Outdoor Harness is designed to let you enjoy outdoor adventures with your furry friend. Your dog will stay comfortable while wearing the harness thanks to its padded chest straps, but will also be visible at all times during the night thanks to the harness's reflective nylon accents. The PetSafe Walk-Along Outdoor Harness is built to last, features a quality design that's made with premium materials and is simply a great piece of equipment to have if you love to go out exploring with your dog.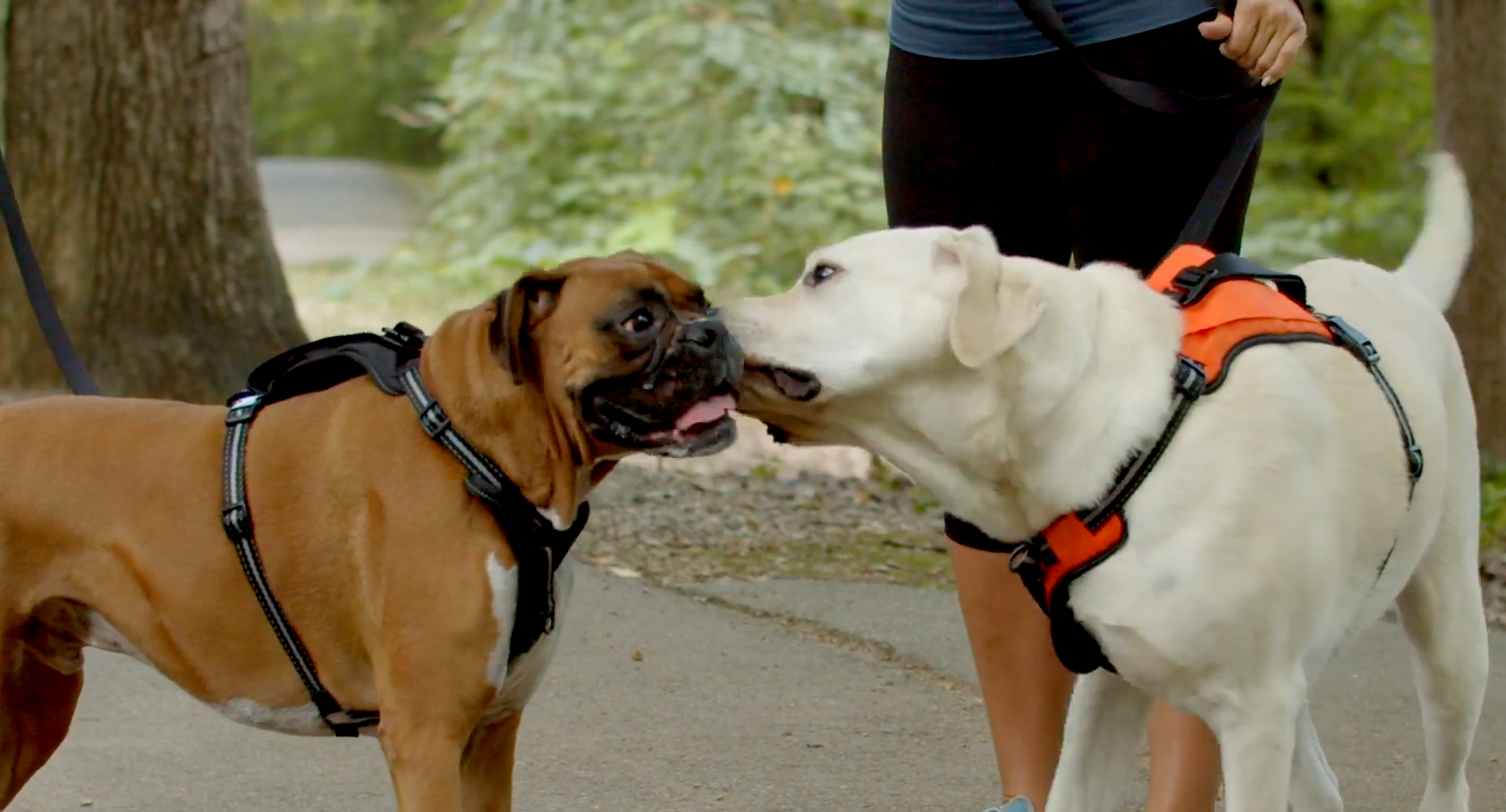 The PetSafe Walk-Along Outdoor Harness is currently available in two different colors: Black and Orange. Both color options come with the added reflective accents to provide visibility when you and your best friend are on the go at dusk or dark. The harness can be purchased in 3 different sizes: Small, Medium or Large. The video below shows how to fit it comfortably for your dog and how to use all of its attachments.
If you're interested in getting the PetSafe Walk-Along Outdoor Harness, each unit is currently going for $45. You can get yours at PetSafe's online shopping page, by clicking this link.