While miami-based Wor(l)d Media & Technology Corp's Helo LX might look like you're average fitness tracker, it's not. The company, rather, calls it a "health tracker" because that's essentially what it is. With minimalistic styling and interface, the Helo LX Health Tracker has an adjustable band, and does quite a lot for its size.
The premise of the Helo LX Health Tracker is on the heart, tracking its activity. It uses a specific 125 Hz frequency to track your cardiovascular health including your heart rate, ECG, blood pressure, breath rate…even fatigue and mood measurements. The Helo LX also offers an overall heart check to assess the health of your "beater".
The company introduced the Helo LX in January, following it's very successful Helo, and they describe the LX as the "luxury version of the Helo".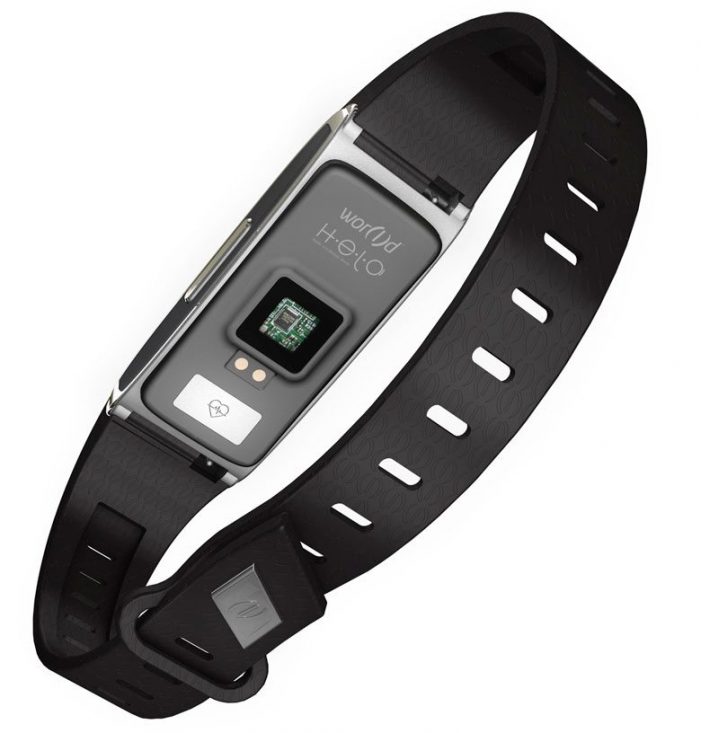 Helo LX Health Tracker Operation
Under the hood, Helo LX is powered by the Toshiba ApP lite processor, which is the same processor found in the original Helo. The processor analyzes data collected by a light sensor, then tracks that data over time to learn more about you. That's right, this puppy has built-in artificial intelligence, allowing the device to track measurement patterns. The more you use the Helo LX, the more the device learns about you.
And speaking of measurements, the Helo LX Health Tracker tracks your heartbeat in beats per minute. Each measurement lasts 40 seconds, but this isn't a continuous measurement. You'll need to keep your wrist still when the Helo LX measures. Similarly, the breath rate measurement takes 40 seconds as well, and is completed by monitoring your wrist.
Mood and energy-wise, the Helo LX's processor will run all your physiological data through its algorithms to make assumptions about your mood and energy. Again, this scan takes 40 seconds, during which you'll need to remain motionless.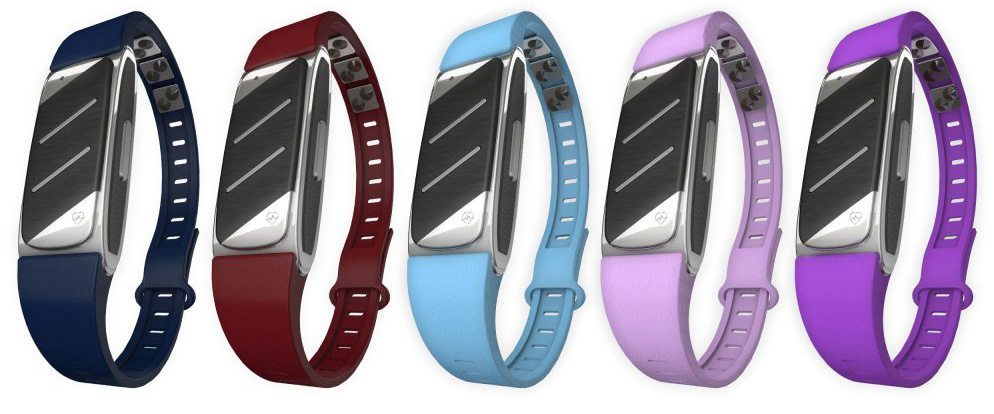 Other Features of Helo LX Health Tracker
Besides the aforementioned, the Helo is also modular, which means you can swap out color bands or buy your germanium-backing separately. There are 5 clip-based color bands available – Light Blue, Royal Blue, Purple Red, Ultra Violet and Candy Pink – letting you change the color of your wearable.
The Helo LX is tiny, weighing in at 103g and measures 2.5 x 4 x 1.2cm. It uses a 120mAh lithium battery, and the device also has BioZen technology, which consists of a sticker chip engineered to reduce the harmful effects of electrosmog. All of our electronics give out harmful "electrosmog" during use. This problem is largely invisible, but can cause health issues. BioZen reduces the risks from electromagnetic fields.
Finally, the Helo includes a magnetic charger, which allows the the device to be snapped into place without connecting any cords for charging.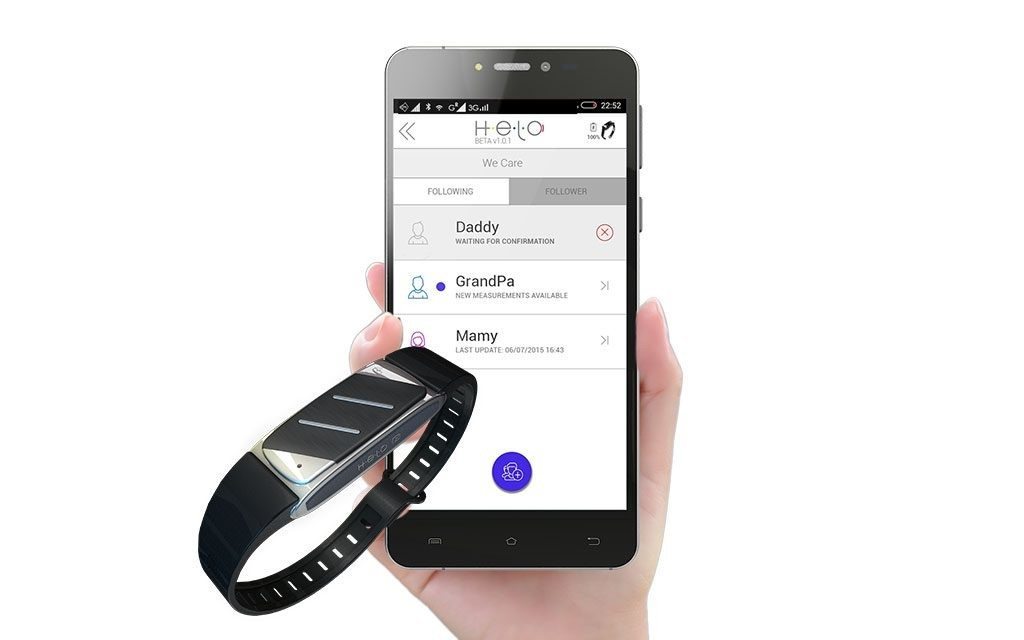 Helo LX App
The associated Helo app lets you monitor all o your cardiovascular data from your mobile device. You can also remotely check the heart health of friends and family using the WeCare app, and you can setup an alert system, allowing you to send an alert to certain friends and family if you're in trouble.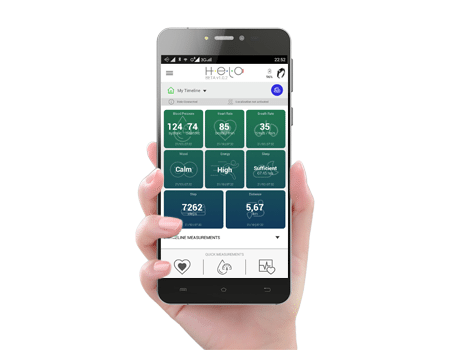 The app is free to start, although it has extremely basic in function and expires after 30 days. Once your trial period is over, you'll need to sign up for the Helo Pro Plan. With it, you get unlimited recording time, support for 20 people on your WeCare plan, 3 people on your SOS plan, and Guardian / LifeOracle support. It runs $12/mo.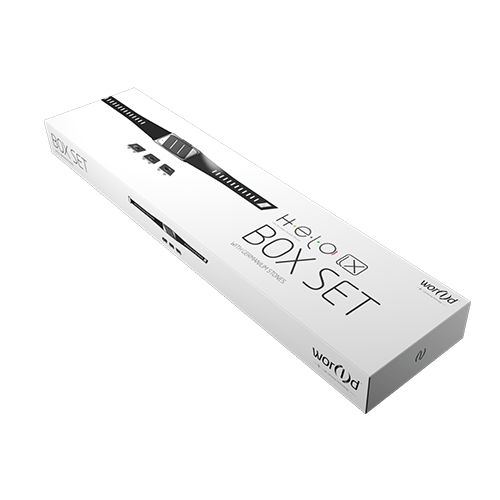 Bottom Line
Helo LX works. After about 2 weeks of using it, we can safely say that from what we know, the measurements are very accurate. The Helo LX Box Set runs $319, which is a little salty, but for everything it does, we think it's worth it. But keep in mind, this is a health tracker, not a fitness tracker, so it's more suited for those that need heart health information vs. things like calories burned and steps taken.
Also available from Helo are the Helo LX Family Pack ($1,349) and the Premium Pack ($1,999). You can pre-order everything here, and the Helo LX should be available shortly.
To comment on this article and other GadgetGram content, visit our Facebook page, or our Twitter and Instagram feeds.