With all sort of robots cropping up from inventors, the latest Italian-born model called HyQReal demonstrates its strength by pulling an airplane behind it. The video is the debut for HyQReal, which is the successor to HyQ, a much smaller model created years ago by the Italian Institute of Technology, and its close relations.
The HyQReal robot was presented recently at the International Conference on Robotics and Automation. It's about four feet long, three feet high, and weighs 287 pounds. It's resistant to dust and water exposure and should be able to get itself up should it fall or tip over. The robot was created in collaboration with Moog, which created special high-powered hydraulics for the purpose.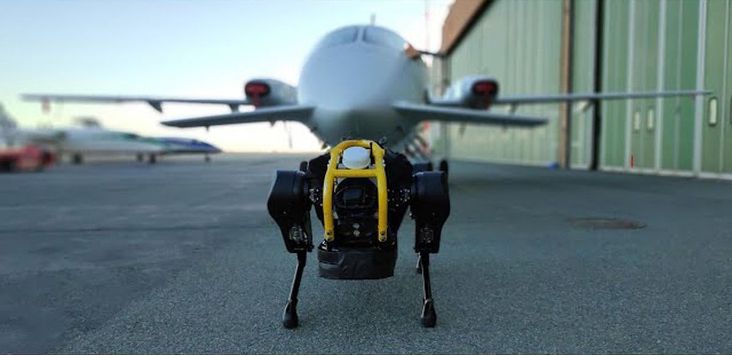 HyQReal clearly has a ton of torque needed to pull a small passenger airplane, but that's not really what robots like this are for. Rather, they need to generate versatility and robustness under a variety of circumstances, and the brains to navigate a human-centric world and provide useful services.
Right now HyQReal is basically still in testing. It needs to have all kinds of work done to make sure it will stand up under many conditions. Having said that, it's very cool to see competition in a space that, just a few years back, seemed brand new.