A UK company called X2 Computing has released a new tablet PC, and ironically they've dubbed it the iTablet, which was one of the much rumored names for the Apple iPad before it was launched. X2 has been making tablets for a while and for several different reasons-business, military, personal.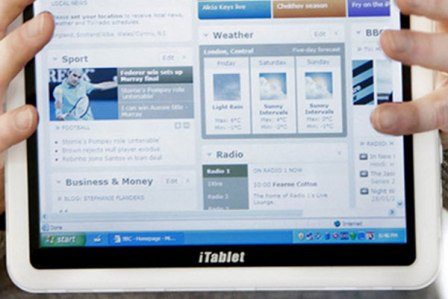 the Guardian UK basically reported that the only reason why this tablet device got any press today was because of its Apple-like name. "X2 wouldn't normally get much in the way of press coverage because it's one of the companies that has been quietly supplying tablet PCs to the industrial and commercial markets, where they have many uses in retail, healthcare, logistics etc," says the Guardian UK.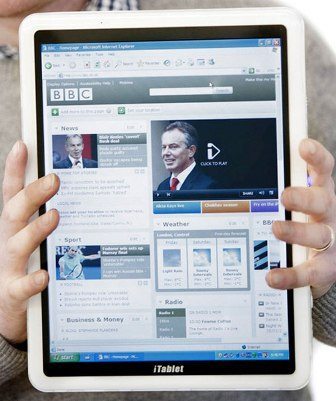 The X2 iTablet will have a couple of screen sizes, 10.2 and 12.1 inches, both of which will be powered by a 1.6GHz Intel Atom N270 processor.  The X2 iTablet will also have 512MB to 2GB of memory, and an XGA (1024 x 600 pixel) screen. The dimensions are 252 x 192m and the thickness runs from 28mm to 35mm. It weighs 1.18kg (2.6 pounds). There's a choice of operating system: Windows 7, Windows XP Tablet Edition or Linux.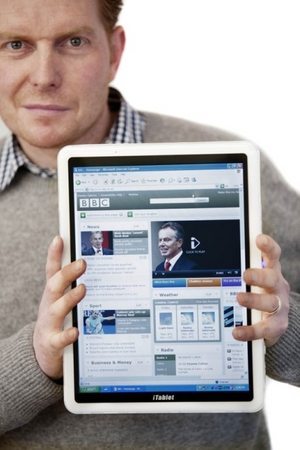 Other specifications on the X2 iTablet include a 1.3 megapixel web camera, Bluetooth, 3G, three USB 2.0 ports and an HDMI out.
The X2 iTablet will go on sale in the UK in April, although there are no details on pricing as of yet. (www.x2mc.co.uk)