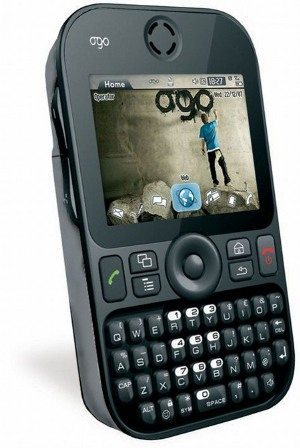 Is WiMAX the future? Many people think so, and both Runcom as well as IXI have joined hands together in a partnership to come up with a brand new WiMAX-enabled GSM cellphone which ought to keep you hankering after it. The result of both companies' collaboration was unveiled at the Mobile World Congress in Barcelona today, touting it to be its first Dual Mode Low Cost (ULC) GSM- WiMAX handset. Within the handset, one will find Runcom's leading OFDMA technology that was specially developed for WiMAX and LTE (Long Term Evolution) connectivity support. Both GSM and WiMAX chipsets have been integrated, making it full well capable of handling voice calls, VoIP calls and high speed data connection up to 10Mbps on 2.3GHz or 2.5GHz WiMAX spectrum. The folks at the WiMAX Forum claim that WiMAX coverage is able to target up to 100 million users by this year, and Runcom and IXI are well positioned to supply all the necessary demand for dual mode handsets.
[adsense]
According to Yair Shapira, CTO of IXI Mobile Inc., "This represents a significant milestone for IXI Mobile. Having the ability to offer GSM-WiMAX handsets at competitive price points puts IXI Mobile in a substantial growing path. The demand for this kind of wireless handset will be massive. IXI and Runcom expect orders for delivery starting Q2/2010."
Dr. Zion Hadad, CEO and Chairman of Runcom added, "We believe that this handset, which was developed by IXI in record time, will be a massive addition to the Runcom End-to-End Network offering to operators worldwide. This product represents the future of Mobile WiMAX."
Both companies' product pages have yet to be updated with this WiMAX GSM handset as we're also extremely interested to know what kind of specifications it carries, but from the image that you see, there is no front-facing camera which probably means there won't be any video calls being made with this. It also remains unknown whether the round button in the center is an optical touchpad or an actual trackball, but at least the keyboard looks pretty pleasant to type on, just like products from Palm.
Via: Coolest Gadgets