RE/MAX announced today at its annual convention a new system for agents and employees to get instant, on-demand and live access to RE/MAX University video content conveniently wherever they are – on their smartphones, computers, and most importantly at home on their TVs via the Roku digital video player.

The first-of-its-kind Internet media service from Chicago-based Mediafly Inc., redefines video broadcasting by allowing RE/MAX University the ability to provide a wealth of information and training in a way that can be personalized to each individual region, office, and agent. RE/MAX University will become a revolutionary broadcast-quality streaming network with HD capabilities, available around the world on the Internet, individual TV sets, and mobile devices.
"This educational advancement will revolutionize the way organizations train their employees," said Dave Liniger, RE/MAX Chairman and Co-Founder.   "This is the most significant advancement in RE/MAX training in over 15 years.  This broadband based medium provides a cost effective, high quality delivery mechanism that facilitates 'live' interactive broadcasts and on-demand training to participants anywhere in the world."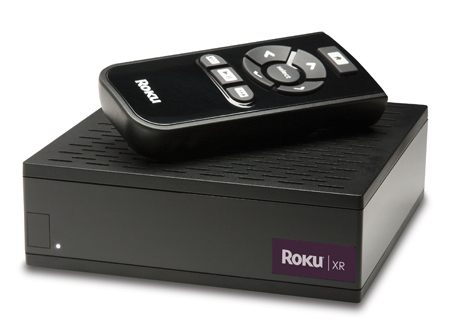 The new service from Mediafly, Inc. will allow RE/MAX to communicate mission-critical information – from executive announcements to training and recruiting videos – directly to RE/MAX's nearly 100,000 associates, brokers and employees in more than 75 countries across six continents, and on virtually any media device with an Internet connection. The first device enabled by Mediafly for RE/MAX video content is the popular Roku player.
RE/MAX revolutionized the real estate industry fifteen years ago when it created the RE/MAX Satellite Network for its U.S.-based agents via a satellite channel currently on the DISH Network.  The new system designed by Mediafly uses new technologies to take RE/MAX University to the next level– adding new functionality in a more cost-effective manner.
"While the RE/MAX Satellite Network allowed us to reach our associates at scheduled times, satellite time is expensive and limited the amount of programming we could offer at one time," according to Mike Ryan, RE/MAX Senior Vice President, Media and Training.
[adsense]
"In addition to dramatically improved functionality and reach, the Mediafly solution will save the RE/MAX organization hundreds of thousands of dollars per year," adds Tom Kramig, Vice President, Multi-Media & Education.
To make RE/MAX University's rich media universally available, Mediafly provides a solution that allows RE/MAX agents and employees to watch when and where they want – on their computers; from an expanding list of mobile devices such as iPhone, Google Android, BlackBerry, Palm, and iPad; and most importantly, at home and in branch offices on their TVs via the Roku player. Mediafly also enables RE/MAX to broadcast high-quality video from its corporate headquarters in Denver, Colorado to virtually any agent in the world via the Mediafly system.
Agents and brokerage offices no longer need to sign up for costly satellite TV contracts. With the new system in place employees simply need to purchase a Roku HD-XR player ($129.99) and with it they can watch RE/MAX University content directly on their TVs and also gain access to a variety of region-specific Internet content, including movies and TV shows from Netflix and Amazon Video on Demand™, music from popular internet radio site, Pandora®, and podcasts and other great internet content from Mediafly, Revision3 and much more.
Ryan continues, "With the Roku player and Mediafly, RE/MAX agents and employees now have an experience as easy to use as cable TV, but as dynamic and personalized as YouTube™. By leveraging these emerging technologies, RE/MAX is able to remain on the forefront of training and education, which offers an advantage in training and retaining top talent."
"Mediafly is the only company to offer a multimedia platform which delivers private, secure Business TV with the high-quality consumer-media experience that people demand on their desktops, as well as smartphones and Internet TV devices like Roku, which are becoming part of our rapidly expanding 'digital lifestyles'," said Carson Conant, Co-Founder and CEO of Mediafly.  "RE/MAX is a leader in the way they communicate with their affiliates and we're pleased the Mediafly platform along with our flagship device partner, Roku, offers the flexibility, metrics, and widespread global content distribution that RE/MAX has always desired."
"RE/MAX is at the forefront of companies who are using the vast power of the Internet to securely and efficiently deliver on-demand content to their employees, giving them the tools they need to be successful in this market," said Jim Funk, Vice President of business development for Roku. "Mediafly is an ideal partner for Roku with a platform to rapidly create public, secure, private channels that can leverage the Roku player's streaming technology to deliver tremendous value to customers. We are pleased to be working with both companies."
(www.remax.com, http://business.mediafly.com/, http://www.roku.com )
Published on March 3 2010