Panasonic introduces the G2 and the G10 Micro Four Thirds cameras. The G2 features a 12.1 megapixel sensor, a rotating touchscreen display and 720p high definition AVCHD Lite video. The lightweight G10 looks almost identical but is actually a trimmed down version of the G2.
The DMC-G2 could be the most advanced non-professional camera around, and offers a 3-inch 460,000-dot rotating touchscreen LCD display, which will allow users to manipulate image settings such as the auto-focus directly on the display. There's also quick menu access and the swipe photo viewing experience.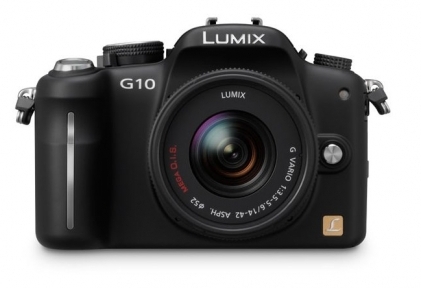 The Panasonic DMC-G2 also has a 1,440,000-dot 1.4x (0.7x) live viewfinder where touch-up editing can be previewed on the LCD display. The 12.1 megapixel Live MOS sensor accomplishes outstanding image quality of a CCD sensor, and the lower power consumption of a CMOS sensor, which can simultaneously read four channels of data to help the camera capture up to 60 frames-per-second without loss of detail.
Both the G2 and the G10 include the re-engineered Venus Engine HD II engine where Intelligent Resolution's pixel by pixel approach enhances image outlines, improves the detail in textured areas and takes care of noise reduction in the softer parts of an image, resulting in images that are naturally clear. Th G2 features Intelligent Auto to help snap the perfect shot without worrying about all those manual settings. Intelligent Auto has its own dedicated button which illuminates in blue when active.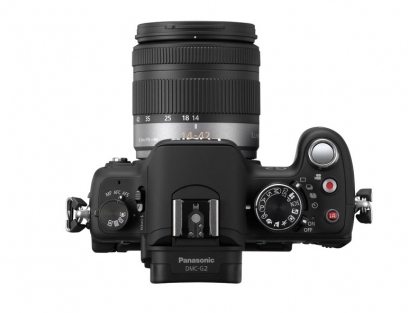 The increased recording capacity offered by AVCHD Lite is brought to the 720p high definition video recording capabilities of the G2, together with Dolby digital sound and noise reduction technology (including the ability to reduce noise from background wind). Intelligent Auto and Intelligent Resolution functionality is also available when the dedicated video record button is activated.
[adsense]
The G2 comes with the new and versatile Lumix G VARIO 14-42mm/F3.5-5.6 ASPH/MEGA O.I.S. 28-84mm equivalent lens but is compatible with all of Panasonic's System lenses and any other Micro Four Thirds lens via an optional lens mount. To help reduce the possibility of dust finding its way onto the sensor when changing lenses, Panasonic's Dust Reduction System places a vertically vibrating filter in front to repel invaders. Optional additions include a stereo microphone, external flash and a shutter remote. The G2 will be available in red, blue and black.
The Panasonic DMC-G10's display is the same size and resolution as the G2, it's not touchscreen and it's fixed. Other variations include the quality of image offered by the Live viewfinder, with the G10 producing images at 202,000-dots, and there's also a slight difference in the video department with the G2 recording 720p HD in Motion JPEG. Other than that, the G10 has most of the features outlined above in a more lightweight form. Available in black.
Both cameras have a sensitivity range between ISO100 and ISO6400, record images or video to SDXC format as well as SD/SDHC and use the same 144-zone multi-pattern light metering sensing system. There's currently no news on price or availability for either camera. (www.panasonic.com/lumix)
Published on March 8, 2010