The new Asus RT-N56U wireless router is a 802.11a/b/g/n router with dual band support can handle up to 300,000 concurrent sessions for stable and fast downloads, includes 2 USB ports for external hard drives, printers and other USB gadgets. It can also function as an FTP server, Samba server, BitTorrent server or printer share device. Finally, there are 4 Gigabit LAN ports and an integrated NAT firewall and DoS detection system.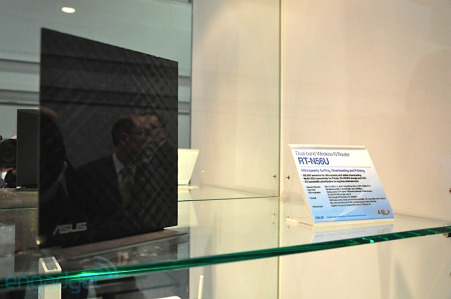 However, the hardware specifications of the Asus RT-N56U are inconsequential. It's the form factor that makes this router sing.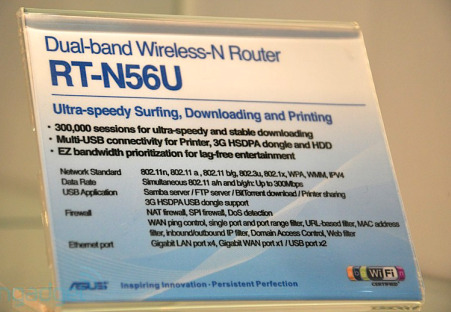 It's easily one of the most elegant designs around, something that would look good sitting next to an AIO (All In One) computer with a wireless keyboard and mouse. All we need now is wireless power. No word on release dates and pricing but this goes on the must have list.
Published on March 9, 2010