Boss has just launched their latest addition to its digital audio multitrack recording hardware range, the BOSS BR-800. This compact and portable recorder is capable of recording four tracks simultaneously with eight available for playback.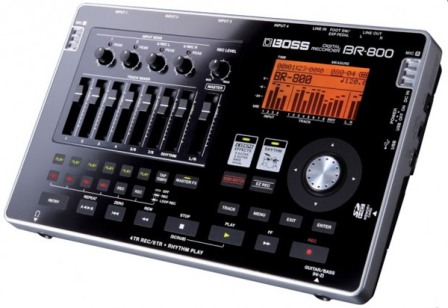 It also has a pair of on-board condenser microphones, allowing you to record instantly. It also comes with a dedicated stereo drum track, Boss GT-10/10B effects processing and a drum machine.
The Boss BR-800 records directly onto SD cards of up to 32GB in size, which makes transferring files from it to other devices easy. Powered by six AA batteries, the recorder is capable of running for 5.5 hours.

There are no details on availability of the BOSS BR-800 as yet, but its expected to be around $525 on launch
Published on March 26, 2010