So, if Apple isn't buying ARM, where are they going to spend all that money? Apparently to "people familiar with the deal," it looks like Apple has taken the steps necessary to buy chip maker Intrinsity. There had been grumblings about the acquisition earlier in the month, when Intrinsity employees changed over their LinkedIn employee status to reflect a more Cupertino-based company, and further supported by their website doing down. But, now if the New York Times is to be believed, the deal is done.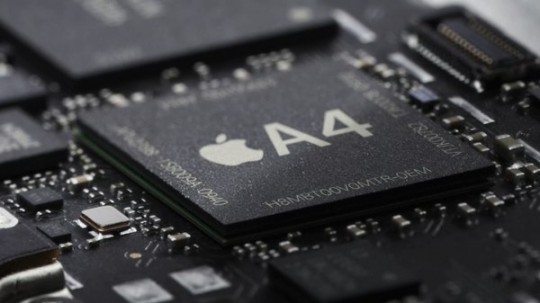 Intrinsity might sound familiar, because it's rumored to be the brain behind Apple's A4 processor under the hood of their iPad. The chip itself is a modified version of the A8 core, and despite the fact it was originally meant to boast a speed of 650MHz, Intrinsity managed to eek out that 1GHz snappiness. There's no confirmation that the company, in fact, had anything to do with that, but that's where the rumors are all pointing, and perhaps Apple purchasing them sheds some (not confirmed) light on that.
[adsense]
Of course, both Apple and Intrinsity are staying silent on the whole situation for now, so we can't get any actual official confirmation, but we're sure it will get cleared up one way or another soon enough. It wouldn't be a bad idea by Apple,
that's for sure, and it's a great way to get closer to ARM, even if they don't plan on buying them. As soon as we know more, we'll pass it along.
Via : Slash Gear