Aigo/Paroit intros a new line of tablet PC's, which range in size from a 4-inch screen up to the N700, equipped with a 7-inch touch screen.
Built on a Dual core Cortex A9 1Ghz (1MB L2 cache) processor, the N700 also includes 512MB of DDR2 memory, an 800 x 480 pixel multi touch display, 4/16/32GB of inbuilt storage, a USB socket, microSD slot, HDMI output, inbuilt WiFi, optional 3G WWAN, audio in / out and a 3,120mAh battery.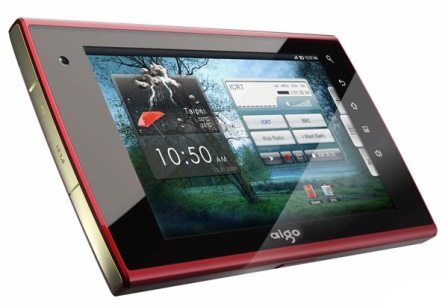 Running Android 2.1, it also supports Flash 10.1 and is able to access to Kaixin, play QQ games, ebooks, online magazines, reads MS Office files, access push email and stream video.  It comes with a Docking Station, and is  Plug-n-play.
Pricing has not yet been disclosed, nor a possible launch date.
Published on May 5, 2010