The Finite Elemente Hohrizontal 51 is a shelf with a built-in iPhone dock and speakers that not only provides a special place from which to play your tunes, but also is big enough to house other things….anything you would normally place on a shelf.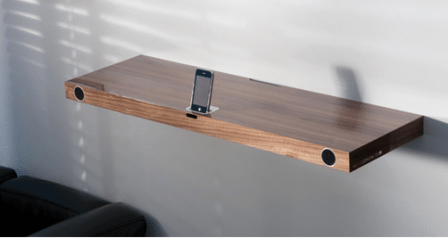 The shelf has 2 x 25W speakers built in that can also be connected to your TV or computer via composite video and audio outputs.  It also contains audio and USB inputs, as well as a remote control for wireless control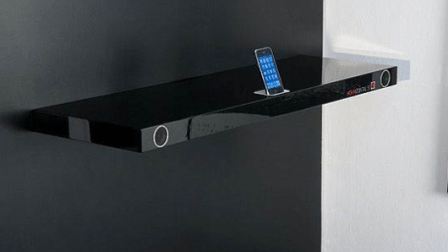 The Finite Elemente Hohrizontal 51 is 1m long, 300mm deep and 51mm thick, weighing 6.5kg. It's strong enough to hold around 55 lbs, depending on what type of wall you anchor it to. The Hohrizontal 51 has no under-carriage beam supports, so it's important to attach it to a wall stud.

The Finite Elemete Hohrizontal 51 sells for around $660, and comes in seven colors.  You can find more information at www.hohrizontal-51.de.
Published on May 5, 2010