If your looking to stream movies and audio content through your home via your Blu-ray DVD players, gaming consoles and HD TV's, but don't like the idea of laying cables throughout your house for a home network, look to Netgear for a slick solution.
The Netgear Wireless Home Theater Kit can help you accomplish this easily by simply plugging one unit into your existing router and the other into the peripheral device you would like to network.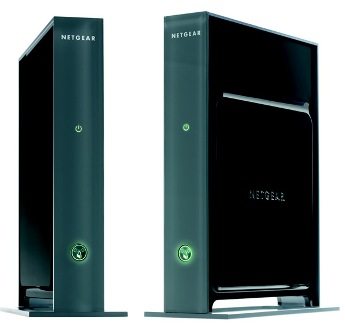 Once the devices are connected, they are able to easily stream data, including movies and music, over Wi-fi by combining 4×4 multiple-input and multiple-output (MIMO) to deliver high quality Blu-ray HD audio and video streams to any room.
Unfortunately there are no details when the Netgear Wireless Home Theater Kit will be available or at what cost.  Check back for the official announcement.
Published on May 12, 2010