RIM sources have leaked that the BlackBerry Bold 9800 Slider will start being offered through AT&T in June. It was confirmed that AT&T has placed a large order of the new handset, easily exceeding 1,000,000 units.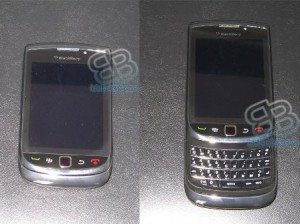 AT&T will have an exclusive on the device, and it will obviously launch with the BlackBerry 6 operating system. If you are a CDMA user, look for Sprint to get the device in the fourth quarter of this year.
While June is always the month out of the year that a new iPhone comes to market, and we will surely see one this year with iPhone HD (4), Blackberry's news is pretty exciting as well. With a very ramped-up OS, and handsets that will rival the latest competition, the number one phone maker (RIM) stands to continue to share a large slice of the mobile technology pie.
Published on : May 15 2010