Wikitude have announced the first beta of their augmented reality PND app for Android smartphones, Wikitude Drive, which overlays directions and guidance information on top of a live view of the road ahead.  Available in the Android Market today from 10am PST – though only for 2,000 downloads – Wikitude Drive is, the company reckons, safer than a standard PND because even when you're looking at the display, you're also seeing what's happening in front of your car.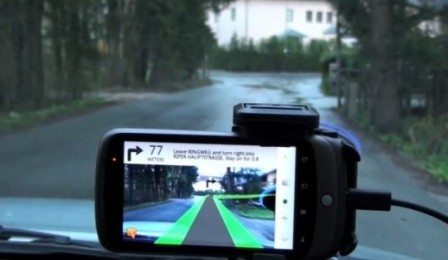 Both AR and standard 3D maps are available, with worldwide coverage courtesy of NAVTEQ mapping data, and both modes support voice guidance prompts.  Both driving and walking directions are supported.
Wikitude will be making the Wikitude Drive beta available in the US Android Market from 10am PST today, but it'll only be available for the first 2,000 people to download it.  No word on when the full version of the app – which we're presuming Wikitude will be charging for – might emerge.
Via : Slash Gear