If you were pondering new ways of using your brand new Apple iPad, you'll be glad to know it also functions as a wireless secondary display, thanks to Air Display.Avatron's new app allows you to use the Apple tablet as an extension to your Mac's monitor by connecting the two via WIFI.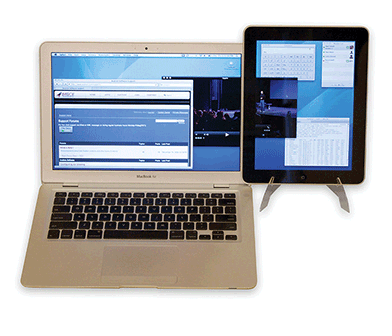 All you have to do is install a System Preference panel on your Mac desktop or laptop, and you'll be able to transfer data from the iPad to your computer, over WIFI. The tablet will also have mouse functionality, allowing to click items on the extended monitor, with your finger tips.
Air Display will be available on the Apple app store, starting next week, for a price of $10. Although the WIFI connection might not be as smooth as a wired one, this app is cheaper than any secondary monitor on the market.
Published on May 25, 2010