VIZIO announced that it will be showcasing part of its vision for the future including Connected Internet Apps™ (VIA) HDTVs and 2D and 3D solutions at CEA Line Shows, June 22-23, 2010 in New York City. The company will showcase its comprehensive line of Internet Apps (VIA) TruLED™ and Razor LED™ LCD TVs and Blu-ray 3D players. Some of the other "great for the holidays" surprises at the show will be a preview of VIZIO's headphone lineup and portable LED TVs in 7" and 9" sizes.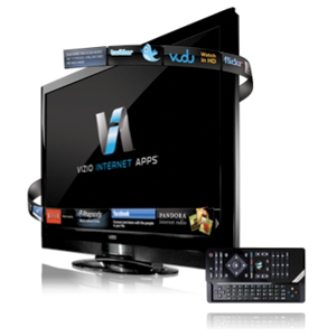 As part of its Executive Sponsorship of the CEA event, VIZIO Chief Sales Officer and Co-founder, Laynie Newsome will present VIZIO's unique vision at a press conference Tuesday, June 22 at 3:00pm.
"VIZIO is focusing on convenient, easy-to-use technologies to access the best in entertainment, information, and social networking – our CEA Line Show sponsorship will demonstrate these solutions," stated Laynie Newsome, VIZIO Chief Sales Officer. "Key to these are our Active and Passive 3D TVs, VIZIO Internet Apps Connected HDTVs and Blu-ray Players along with our Wireless Audio Eco-system that deliver the best of today's content to consumers in ways that they can easily enjoy."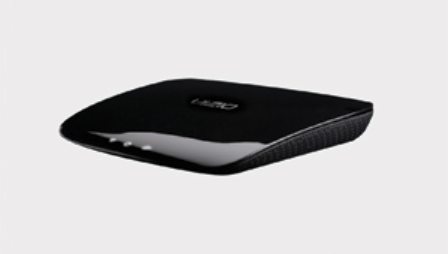 VIZIO to Demonstrate both Active and Passive Type 3D TVs and Wireless 3D Blu-ray Player
On display at VIZIO's CEA Line Show are their new line of 3D HDTVs. VIZIO will showcase two 3D televisions that demonstrate Active and Passive 3D HDTV solutions. The 55" TruLED Active 3D HDTV incorporates a frame sequential display and active-shutter glasses that work together with VIZIO's 480Hz SPS high frame rate technology for amazing FullHD 3D images. The VIZIO 65" Passive 3D HDTV produces stunning images thanks to less expensive polarized glasses, which offer greater style and comfort. One of several VIZIO VIA Connected Blu-ray players on display, the VBR330 delivers the best in 2D and 3D entertainment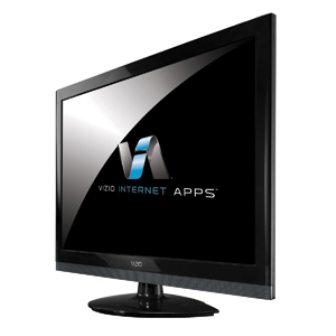 VIZIO XWH100 Dual-Band HD Wireless Internet Router
VIZIO's router optimizes wireless streaming of HD movies, TV episodes, music and more right to Internet HDTVs. The VIZIO Dual-Band HD Wireless Internet Router helps prevent loading delays while viewing online movies or TV shows. It also connects other Internet devices like Blu-ray players, smart phones, laptops and game consoles. With a low profile design that looks great in any room, the XWH100 features a USB port to connect a hard drive to share access to videos, photos and more.
VIZIO Internet Apps TVs in Every Popular Size (22" to 55")
VIZIO will display its 55" XVT Series TruLED™ HDTV along with the M261VP 26" Razor LED™ LCD HDTV with VIZIO Internet Apps™. It and its sister, the M220NV, are the smallest Internet-enabled HDTV that puts the best of the web right on a TV screen, offering the convenience of on-demand movies, TV shows, social networking, music, photos and more at the push of a button. With built-in WiFi (802.11n) for easy set-up, the M261VP also boasts full 1080p HD with Razor LED backlighting for brilliant clarity in an elegant, razor thin design.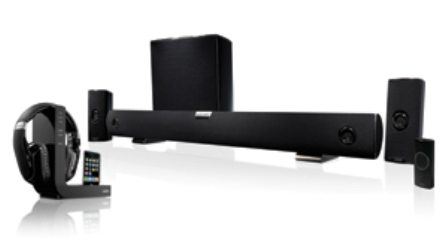 VIZIO's Wireless Audio Eco-system
VIZIO's VHT510 5.1 Home Theater Sound bar with Wireless Subwoofer brings home an immersive cinematic experience in a slim profile design that fits perfectly under any flat screen TV. Its wireless subwoofer goes anywhere in your home theater up to 60 feet away and connects two satellite speakers for surround sound enjoyment. And to crank it up without waking the neighbors, VIZIO's Wireless Home Theater Headphones automatically sync with the VIZIO sound bar to deliver pure audio bliss and active noise cancellation to tune out the rest of the world.
Published on Jun 17, 2010