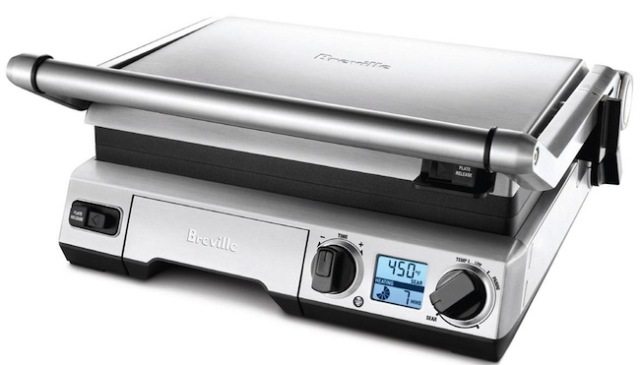 The Breville Smart Grill is a tight looking electric grill with some interesting features. First and for most, so-called Element IQ technology allows the grill to compensate for drops in surface temperature when cold food is added, by electronically injecting heat to the plates to maintain the ideal cooking temp. The integrated LCD also alters once the grill has reached its set cooking temp by changing colors.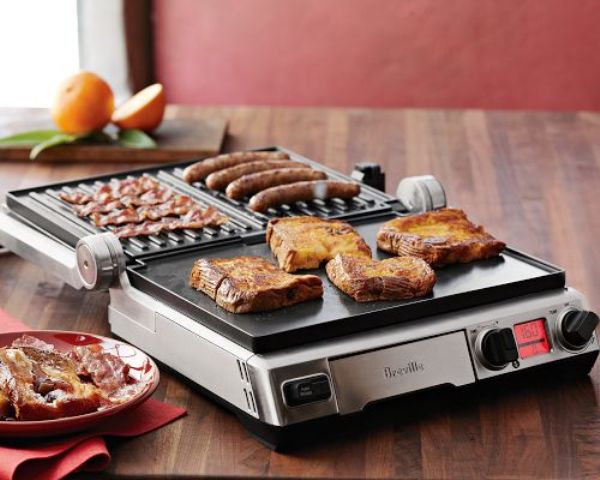 The Breville Smart Grill is also easy to cleanup. Each plate is covered in titanium and "Quantanium" for a robust non-stick finish and can be flipped from ribbed to flat.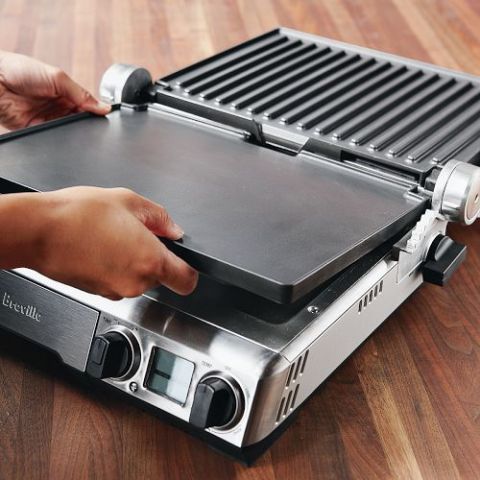 Fats and other liquids run off each surface into an integrated drip tray, and both plates can easily be removed for a run through the dishwasher.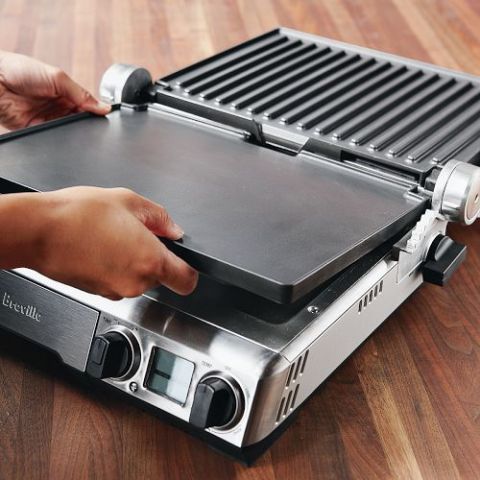 Other conveniences include adjustable plate tilt, a temperature conversion button, temperature and time dials, and a count down timer for easy cooking monitoring.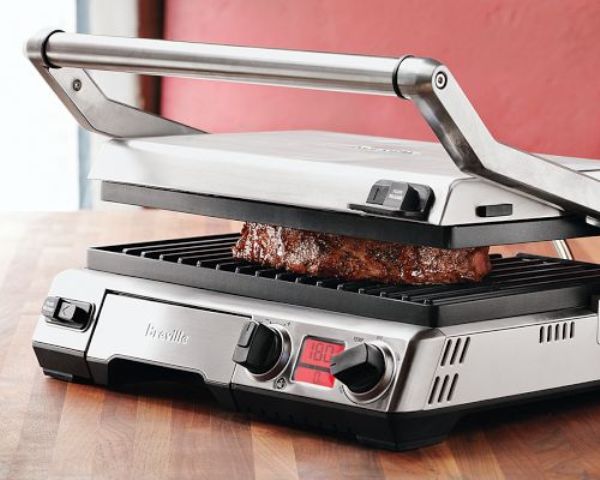 The Breville Smart Grill sells for around $310. You can purchase it through Amazon here.
Published on July 26, 2010