Like Oregon Scientific's ATC5K Predecessor, the company's new ATC9K features a built-in color LCD screen. The 9K, however, will shoot full 1080p HD (16:9 ratio at 30 fps).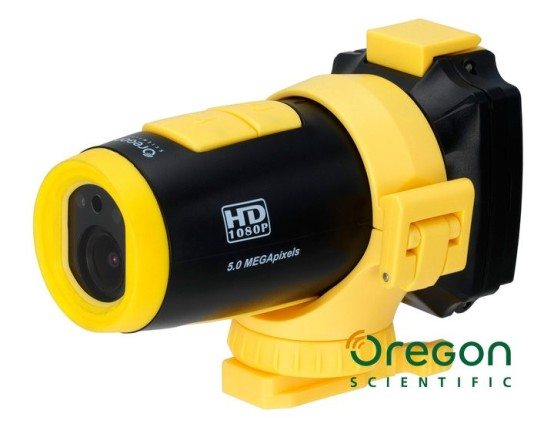 It's also waterproof down to 20 meters/60 feet (the 5K only goes down to 3 meters/10 feet), has a 135-degree field of view, includes a remote, and it can embed G-force data on your footage. It also now comes with a yellow-and-black body.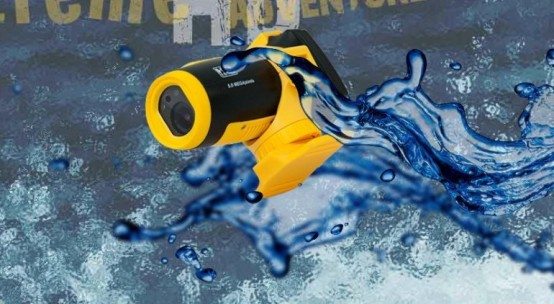 The G-force data record is a very unique feature. The camera has a built-in "G-Sensor" (accelerometer) that calculates the force of gravity during acceleration. This could come in handy for activities like downhill skiing or mountain biking.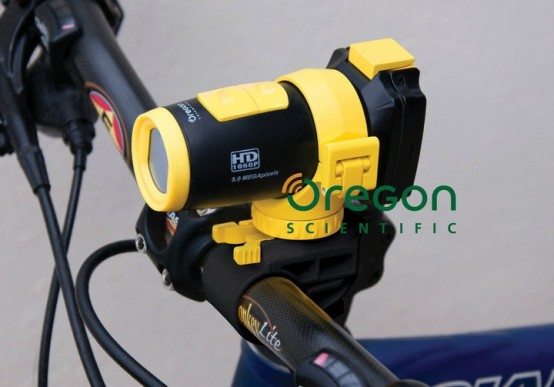 The camera is also set up to record your location, speed and distance traveled via a separately-sold $70 GPS plug-in.  Oregon Scientific claims it is the first camera of its kind to offer such a feature.  The ATC9K not only displays the numbers, but will actually bring up a whole data screen that includes a window showing your location on Google Maps.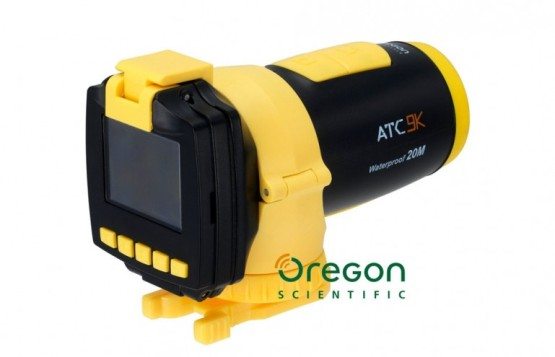 Other features include a wide lens, a laser pointer (so you can tell what it's pointed at without checking the screen) and a "silent" function that keeps the lights and beeps off.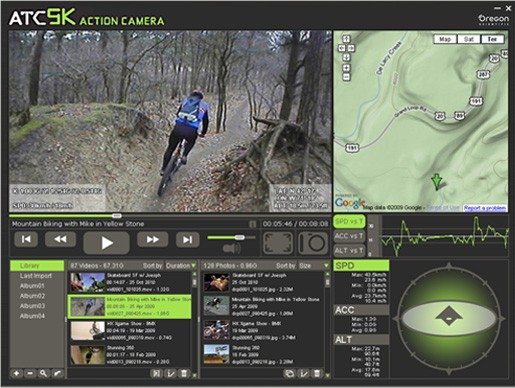 It can also take single still photos or bursts of several. Standard mounting hardware includes a helmet mount, bicycle handlebar mount, and velcro and rubber head straps. Optional suction cup, goggle and motorbike handlebar mounts are on the way next month.
The Oregon Scientific ATC9K runs $299.99.