The Minelab X-Terra 705 Metal Detector is the latest in metal detection, and the unit is frontiers ahead of its competition in terms of features and functions.  Complete with Multi-segment notch discrimination, the X-Terra's cash, treasure and gold prospecting modes make sorting trash from treasure a cinch.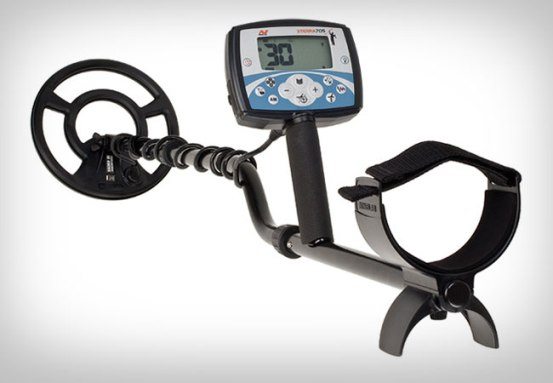 Automatic ground balancing and continuous ground tracking allow for unmatched, stable performance in the most rigid of environments. An updated sizing feature provides the operator with valuable info on target points including shape and size while the automatic, manual, normal and beach modes cater to the proper hunting atmosphere. The backlit LCD also continuously displays updated depth indicators so you know how far to dig. Best of all, the entire machine runs on only four AA batteries, weighs in just less than three pounds, and comes standard with a new three year warranty.
The Minelab X-Terra 705 Metal Detector sells for around $700.