The Gygabite T1125 is an 11.6 inch touchscreen netbook with a keyboard that can be swiveled, turning it into a tablet. It can also be docked, becoming a desktop. Housed with a powerful Core i5 or i3 ULV processor, it can handle a work load like most PC towers.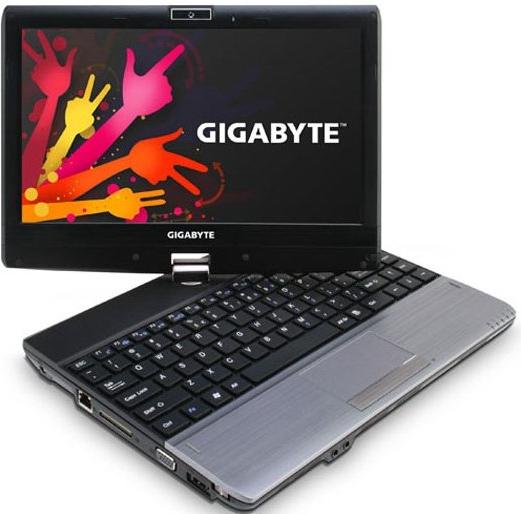 While docked, it acts as a second monitor, while retaining its touchscreen capabilities. Additionally, it has USB 3.0 ports for high-speed connections to other devices, extended battery life through Optimus tech, and THX-certified dual-channel speakers.
Shipping later this month, it'll run $1,299.