The Crux360 is a hard-case for your iPad that also has a keyboard attached, turning the iPad, for all intents and purposes, into a notebook.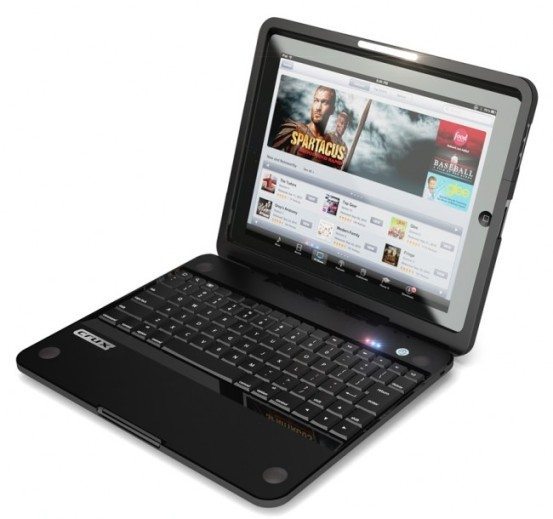 It works in modes – there's a notebook mode where the keyboard connects through Bluetooth, and there's a tablet mode where the keyboard swivels all the way back letting you handle the whole thing as a tablet, a thicker tablet, but nevertheless a tablet. There's also movie mode, where the case gets used as a stand for keeping your iPad upright.
Pre-order now, because it's available, and will be delivered starting next month, at a price of $150.