Viewsonic just introduced a business class ultra-slim 22-inch all-in-one touchscreen PC, the Viewsonic VPC200T.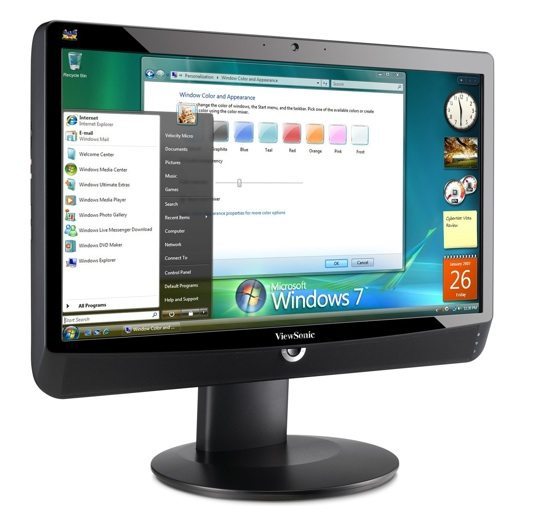 On the inside, the VPC220T has a 3.06 GHz Intel dual-core, 4GB of DDR3 memory, and an NVIDIA GeForce Graphics card. The LED-backlit display comes in Full HD flavor for 1080p video, which for a 22-inch touchscreen should be the norm. But since this is also a computer, a VGA port will let you add another screen, giving you more screen real estate.
Costing $1,049, the screen itself is rated for 50,000 hours, has a 1000:1 static contrast ratio, gets 170 and 160 viewing angles on the horizontal and vertical axles, and comes with either Wi-Fi and Gigabit Ethernet as networking options, its own stereo speakers and 6 USB 2.0 ports.
A non touchscreen version also exists, but at $949, which is just $100 less than its touch enabled sibling, it loses much of the appeal.