Voomote One morphs iPhone into TV remote
—The VooMote One converts your iPhone or iPod Touch into an infrared universal remote control for your home theater gear.  The kit includes the case and the app.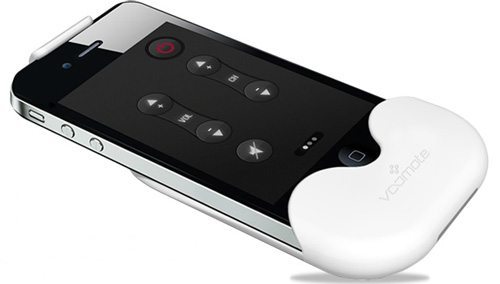 You simply slip the iPhone (or iPod Touch) into the case, and using an accompanying app you can select from a database to control up to 98% of today's products.  It also allows you to teach it commands using your old remotes.  Some other features include macro settings and multiple remote setups according to the room.
The company currently lists their preorder page in euros only, so this might not be available yet in the U.S. when it arrives at the beginning of the first quarter in 2011.  The VooMote One will run around €69.
Posted 12/18/10