iPhone Dock Fan keeps you cool this summer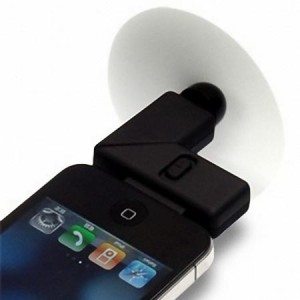 This is not an example of technology at its finest, but the Dock Fan isn't the worst accessory every made for the iPhone or iPod.  According to the manufacturer your[amazon_link id="B00414WBT4″ target="_blank" ] iPhone[/amazon_link] or[amazon_link id="B001FA1O18″ target="_blank" ] iPod[/amazon_link] can power its soft plastic blades for up to 6 hours.  A rotating hinge lets you adjust the direction of the wind.
Check out the demo video….